Descripción
Thanks for your interest in AfterCovid.City!
Sign up for our newsletter to find out when tickets are available to the public.
AfterCovid.City is a hybrid distributed festival from Barcelona to Europe and beyond. It celebrates social proximity in times of physical distance and reclaims the role of cities, places and people to shape a post-covid world for the better.
Tickets are available as a pay-as-you-wish option, so no one gets left behind. When you buy a paid ticket, you contribute to year-round research and knowledge sharing about how cities, places, and people can shape the post-covide world for the better.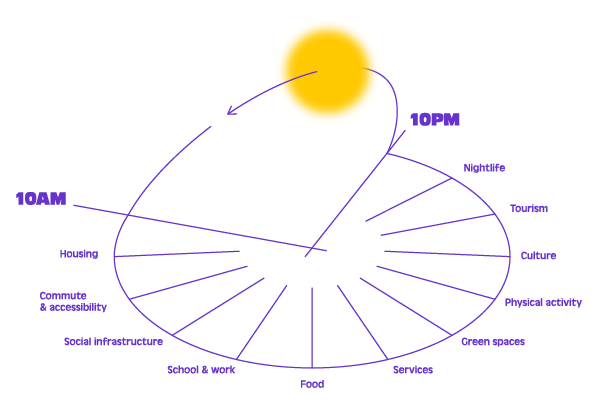 The festival's themes follow the natural rhythms of our day. From waking up and commuting to work to partying the night away.
For more information on this event and initiative, please go to aftercovid.city
Fecha y Hora
sept. 15, 2021 9:00 a. m. - sept. 17, 2021 11:30 p. m.