Description
The Daily Pidgin Comedy Roadshow
Starring Andy Bumatai & James Mane
Downtown Sacramento
California
Bringing Hawaiʻi Local Comedy fo' you guys, Saturday August 26th!
Get your dose of Local Hawaiian Pidgin laughs with Andy & James. They will be performing in the Promenade Ballroom at the Embassy Suites Hotel next to the iconic Tower Bridge.
General Admission Seats: $45
Premium Section Tickets: $50 (limited availability)
Doors at 6 PM. Starts at 7 PM.
Get your tickets now!
Online Tickets: subject to convenience fee & service charge.
Walk-Up Tickets: subject to service charge.
Andy Bumatai
is a legend of comedy and television entertaining audiences for over 40 years across the U.S. with his unique brand of Hawaiʻi-Style comedy.
Andy started his career in the '70s as Hawaiʻi's first stand-up comic. Heʻs won four of Hawaiʻi's coveted Nā Hōkū Hanohano Awards: Most Promising New Artist and three separate times for Best Comedy Album. He's starred in many local Hawaiʻi television programs, including the classics High School Daze and All In The Ohana. His film and television credits include several national TV series and comedy specials. Over the years, Andy's headlined many comedy clubs across the country and opened for such iconic entertainers as Natalie Cole, Kenny Loggins, Kool & the Gang and Lionel Richie.
Andy continues to produce media that celebrates Local island culture, diversity and the Hawaiian Pidgin language. He regularly spreads laughter with his popular show The Daily Pidgin Podcast, Live streaming weekdays on YouTube, Facebook and Twitch.
James Mane
is a larger than life Samoan stand-up comedian, actor, and podcaster.
James is the first Samoan to do stand-up comedy on American television in FNX's, First Nations Comedy Experience currently on Amazon Prime.
Mane has performed stand up nationwide. Most recently, he sold out The Blue Note, Hawaiʻi in Waikiki on a Wednesday night and he has performed at the "Dirty at 12:30" in Las Vegas, the world famous Comedy Store, the Maui Comedy Festival, and the L.A. Comedy Club.
Andy & James host
The Daily Pidgin Podcast
Live stream on Twitch & Youtube.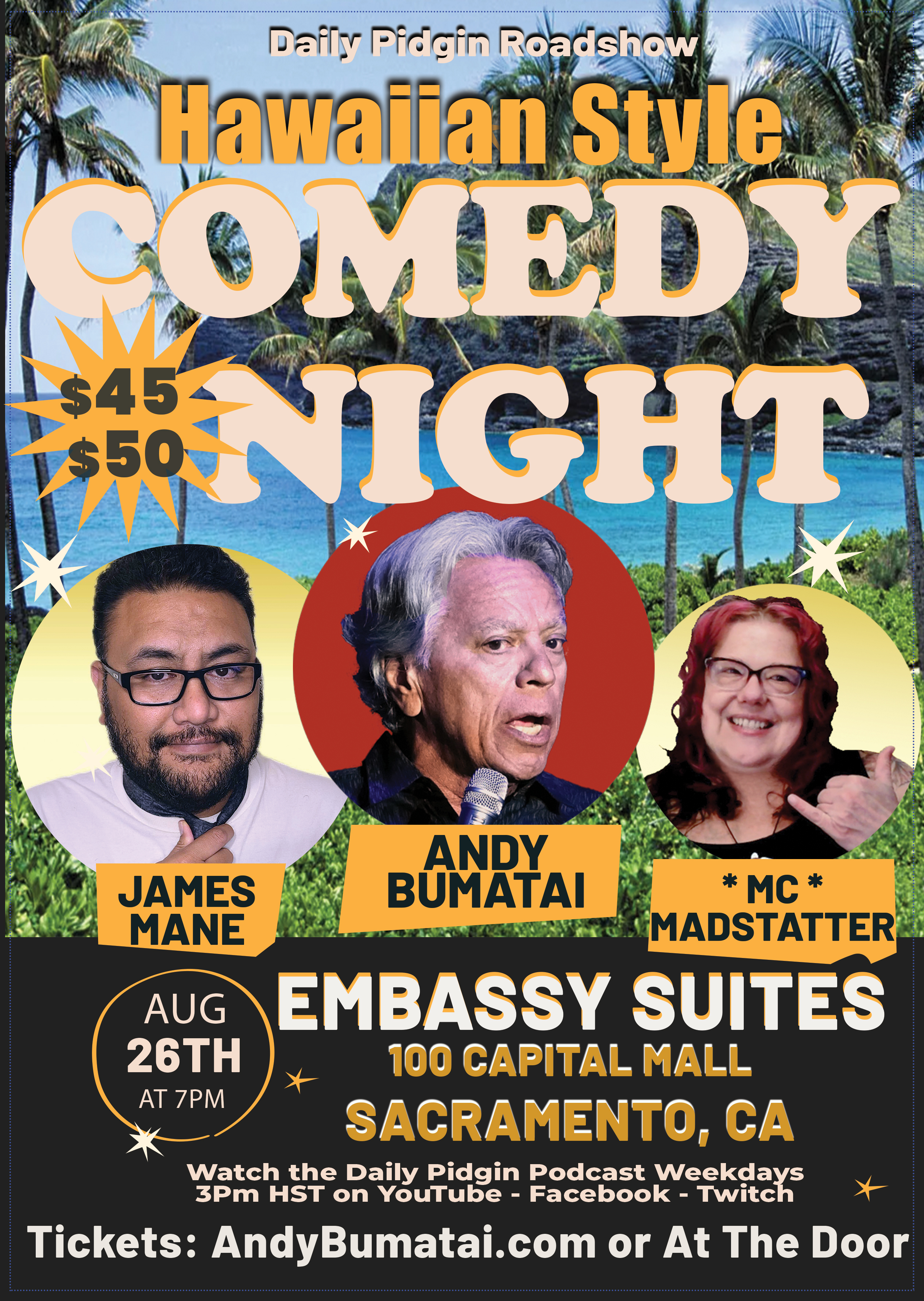 Date & Time
Sat, Aug 26, 2023 7:00 PM - 8:30 PM
Venue Details
Embassy Suites Riverfront Hotel, Promenade Ballroom
100 Capitol Mall
Sacramento,
California
95814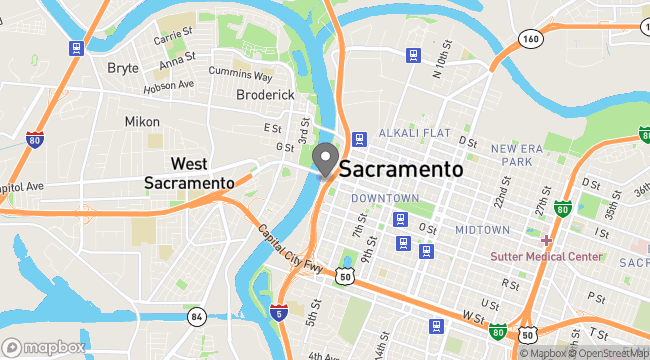 Andy Bumatai Ent. LLC