Description
Guy and Gals 2023
Jazz Night Out
SATURDAY
APRIL 22, 2023
7:30PM - 9:30PM
TICKET $20
$25 AT THE DOOR
$15 FOOD & DRINK MIN.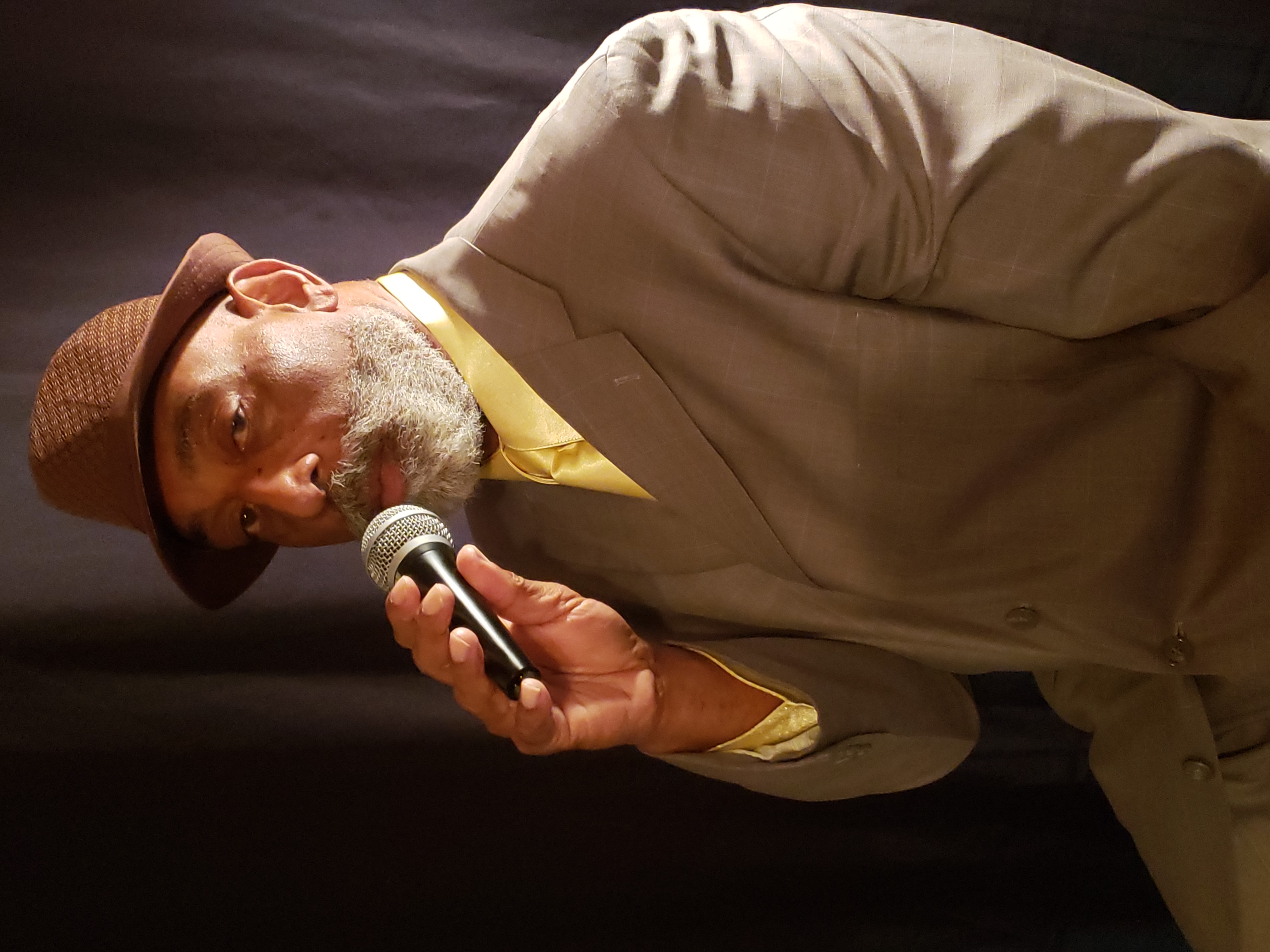 Vocalist DeCasto Brown
DeCasto Brown is a native Washingtonian whose musical inspiration began during his early introduction into the Baptist Church where the soloists and choirs grabbed his attention. A graduate of Anacostia High School and Delaware State University, he mastered on the football field as an All-American and Hall of Fame wide receiver and flourished within the drama department, eventually becoming a member of the Autumn House Gospel Ensemble (a professional theatre company in the state of Delaware).

Also, while attending Delaware State, he became acquainted with the "Masters of Jazz", which includes Clifford Brown and John Coltrane, his personal favorites. His vocal influences include Eddie Jefferson, Paul Williams, Philippe Wynne, Johnny Hartman, Abbey Lincoln and brothers Nat and Freddy Cole. On the 2014 Terry Marshall debut CD "Arrival", DeCasto is featured performing "Moodies Mood for Love".

DeCasto's natural baritone/tenor style is unique and whether up tempo or ballad, he has the chops of a jazz maestro.

Featured Performances:
Mid-Atlantic Jazz Festival:

Twins Jazz

Montpelier Art Center

Alice's Jazz and Cultural Center

Jazz Night at Westminster DC
Terry Koger - Anne Arundel County Maryland 2022 Annie Award Performing Artist recipient Terry Koger is a passionate musician with 30+ years experience performing, teaching and organizing events. Experience in themed jazz programs in large and small ensemble settings. He has played in several bands including his ensemble, TKQ, The Terry Koger Quintet, Vattel Cherry's Soul Station, The Eubie Blake Big Band, The Deep Water Jazz Band, the Benny Russell Big Band, The George Gray Coalition, and Rhythminic Accents. He has performed at Alice's Jazz and Cultural Center, An Die Musik, The Arts Barn, Caton Castle, Mr. Henry's, Germanos, Keystone Korner and throughout the East Coast.
Pete Frassrand was born in Detroit, he grew up in a family of teachers and musicians. He is proud to now be a teacher and musician. He first learned piano from his mother, who was the minister of music at their local church. After playing the piano on and off for years, in 1995 he moved to the DC area and decided to study music seriously. He is grateful to have had the opportunity to learn from area players like Robert Redd, Charles Covington, and Tim Murphy. In 2000, he received his music education degree from Towson University and now share jazz with young people as a music teacher. Over the years, he has also honed his performance skills in DC clubs like Utopia, Twins, Alice's Jazz and Cultural Society, Bohemian Caverns and Jojo's. Since 2011 he has served as the pianist for the Greater U Street Jazz Collective, which has made appearances at events such as the DC Jazz Festival, the National Cherry Blossom Festival, the Mid-Atlantic Jazz Festival, and the Congressional Black Caucus. He considers himself extremely lucky to be able to do what he does in an area with such a rich musical and cultural history.
David W. Marsh III is a graduate of the Duke Ellington School for the Performing Arts in Washington, DC. David is equally at home in Jazz, R&B, Blues, Latin, Caribbean, Brazilian, Classical, Funk, Reggae, Gospel and Persian as well as rock and pop styles of music. He has performed in Japan, Italy, Canada, El Salvador, Puerto Rico, Brazil, former Soviet Union and throughout the United States with the DC Youth Orchestra, the St. Augustine's Gospel Choir, and recording artists such as Nestor Torres & Gil Scott Heron. Locally, he has performed at Blues Alley, the Kennedy Center, the White House, Constitution Hall, the Warner Theater and many other area venues. David recorded with Jennifer Holiday, Doug Carn, St. Augustine's Gospel Choir, Carey Creed, Stickman, Kevin Campbell, Dan Reynolds, Matt Niese, Yvette Spears, Juanita Williams, Vaughn Nark and the Rejoice Conference Choir. He is the bass player for "Cook, Dixon and Young" (formally Three Mo' Tenors). He performed on the groups recent PBS special and CD. Cook, Dixon and Young have performed concerts at venues such as the Los Angeles Hollywood Bowl and Wolf Trap and with the prestigious Los Angeles Philharmonic Orchestra, the Washington DC Opera, the Chicago Symphony Orchestra and the Cincinnati Pops Orchestra.

Drummer/Percussionist Greg Holloway's experience is broad in scope. Greg has built a solid reputation as a versatile and flexible performing drummer and percussionist, educator and active member of the Percussive Arts Society, and published composer. His nuanced sensitive approach without compromising energy coupled with reliable integrity led to performances with Martha Reeves and the Vandellas, Mary Wilson, Freda Payne, Aretha Franklin, Hank Jones, Jimmy Heath, Buck Hill, Carl Fontana, Eddie Gomez, Gregory Hines, Sheri Lewis, magicians, regional artists and many more.
Date & Time
Sat, Apr 22, 2023 7:30 PM - 9:30 PM
Venue Details
El Golfo Restaurant (Assigned Seating)
8739 Flower Avenue
Silver Spring,
Maryland
20901