Description
Round the Park Hike - with EPIC OPTION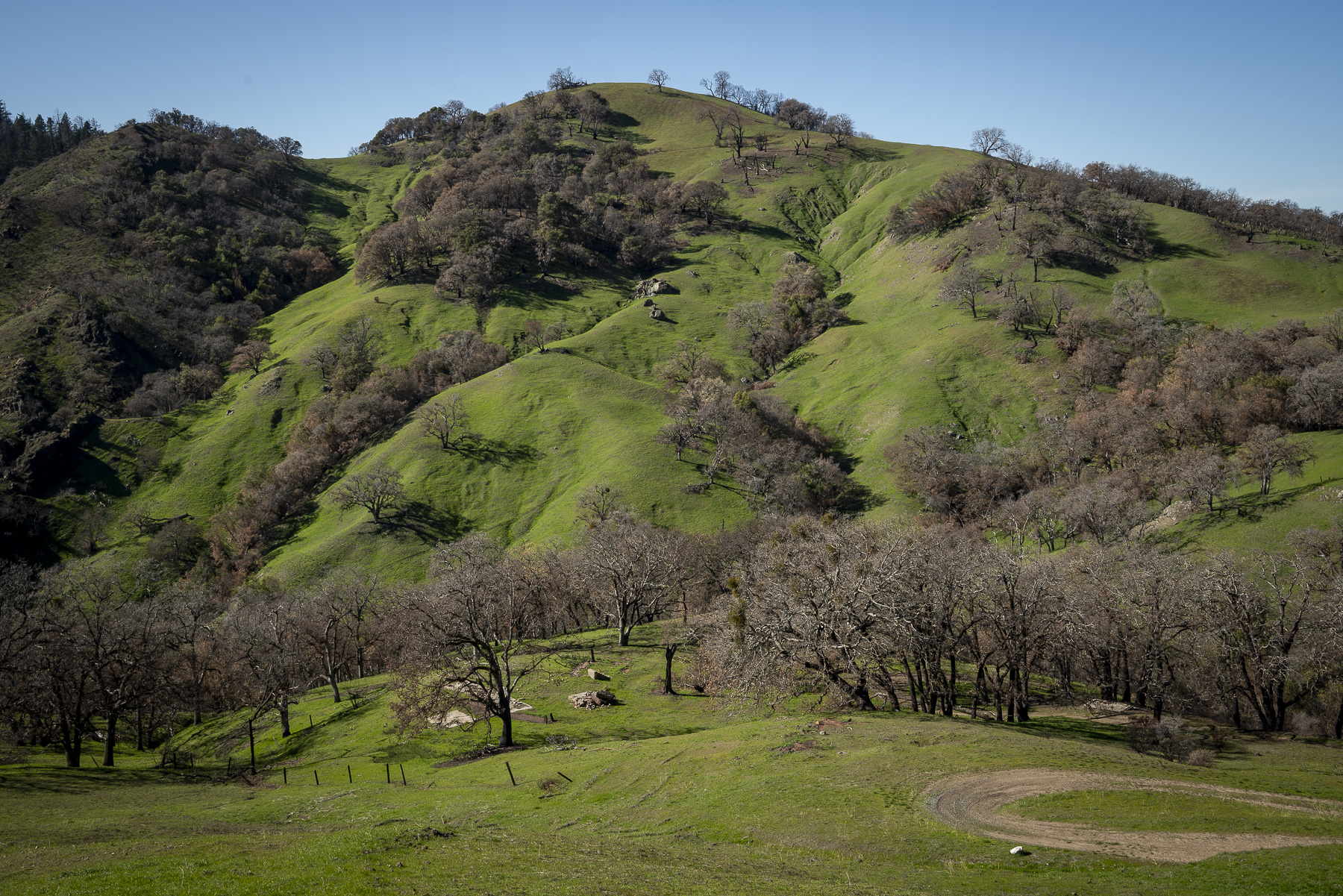 As we reopen, we want to celebrate the park and our supporters with our Around the Park Hike (sometimes known as the Headwaters to headwaters Hike). Details and Ticket numbers will change as the covid restrictions are modified. Each time has 30 slots as of now. Get your tickets soon.
The hike will follow COVID safety protocols for distancing in place at that date.
Details: The Round the Park Hike will have Two Options:
Epic Option: 17.2 miles with 5097 feet of vertical. Start time 7 am.

Round Route: 12.3 miles with 3600 feet of vertical. Start Time 9 AM.
The Start and Finish will be at the Main Day-use parking lot.
The basic route will be up Canyon/Pony Gate/Bald Mt./High Ridge/(turn around at red barn site)/High Ridge/Gray Pine/Brushy Peaks/Hillside/Nature Trail/Finish at Main Parking Lot. The epic option will add Goodspeed to the park boundary.
Water and bathrooms will be provided along the way. Bring your lunch, and we will eat at the Old Red Barn Location. At the finish, depending on what the covid protocols allow at that time, we will either have snacks and cold drinks, or food and drinks. Stay tuned, stay flexible, have fun and support your park!
Tickets
Ticket prices: $75 each.
Underwriting Options: Help us defray the costs of the event and make it a true fundraiser.
Epic Underwriter: $500 (includes a ticket to the hike -Tax Deductible)
Round Route Supporter: $250 (includes a ticket to the hike - Tax Deductible)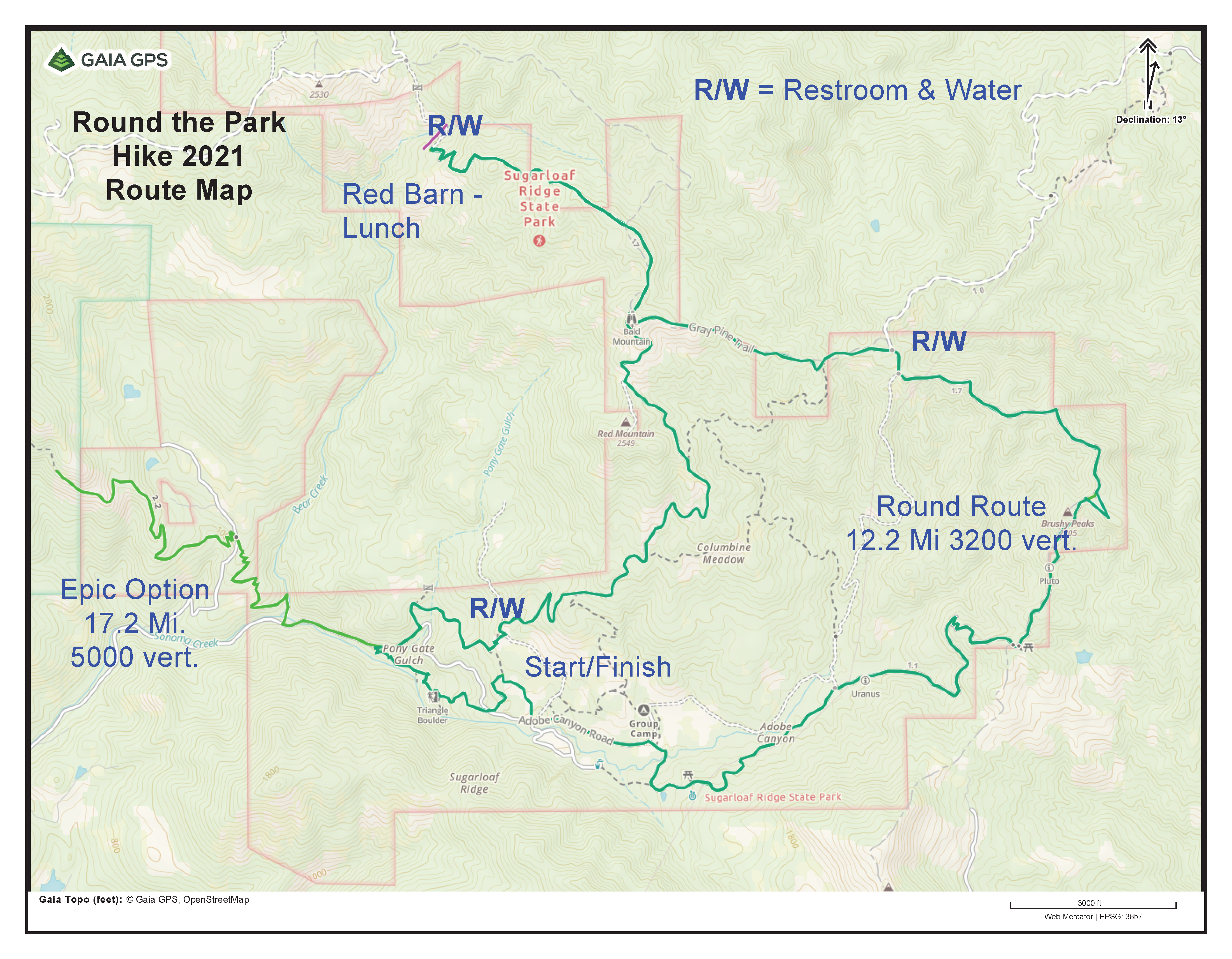 Date & Time
May 22, 2021 7:00 AM-4:00 PM
Venue Details
Sugarloaf Ridge State Park
2605 Adobe Canyon Road, Kenwood, California, 95452, United States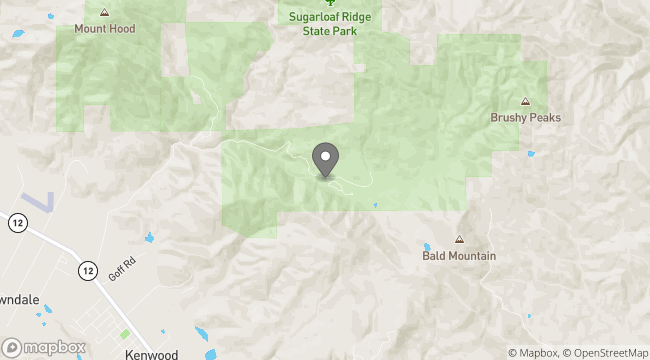 Sugarloaf Events - SimpleTix