Description
"For the Department of Defense space is essential to how we compete and fight in every domain. It provides us with a missile warning and missile tracking critical to defending our homeland. It provides position navigation and timing to strike targets with precision. And it provides communication in austere environments to support global command and control. To put it simply, space-based missions are essential to the U.S. way of war." John F. Plumb, Assistant Secretary of Defense for Space Policy, April 23, 2023.
At our May 18 luncheon, two senior representatives from the Assured Access to Space (AATS) Directorate at Patrick Space Force Base will join us to share insights on the role and responsibilities of AATS and the needs they have for innovation in accomplishing their mission. AATS Consolidates all Space Force Launch-related expertise and assets and is compromised of Space Launce Delta 45, Space Launch Delta 30, and all Launch Programs for USSF.
Joining us will be Colonel Meredith S. Beg, Deputy Director of Operations, Servicing, and Maneuver, Space Systems Command, Patrick Space Force Base, and Chief Master Sergeant Susan E. Sparks, Senior Enlisted Leader for Space Launch Delta (SLD) 45 at Patrick Space Force Base and Cape Canaveral Space Force Station.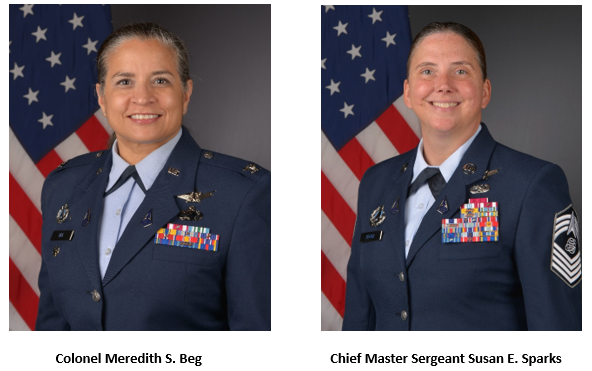 Col. Beg is responsible for developing the On-Orbit Service and Maneuver Program of Record for the United State Space Force. She also assists with team integration for space mobility plans, policy, requirements, and capabilities to rapidly launch, sustain and reconstitute USSF space assets across a $67B portfolio encompassing 10,000+ personnel across two Services, 9 operating locations, 2 space and launch ranges, 3 tracking sites, and supports 100+ mission partner organizations.
CMSgt Sparks advises the SLD 45 commander on matters concerning the morale, welfare, utilization, and training of enlisted members for the Delta and over 70 tenant units in multiple operating sites. The Delta is responsible for the processing and launch of government and commercial satellites. Additionally, the Delta provides final approval authority for all launches on the 15 million square miles Eastern Range. The Delta also manages launch and range infrastructure supporting space launch and missile test operations assuring America's access to space.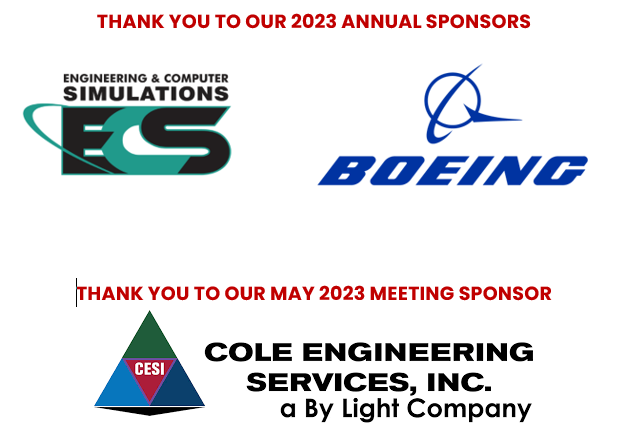 Date & Time
Thu, May 18, 2023 11:30 AM - 1:00 PM
NDIA Central Florida Chapter