Description
You know Bobcat Goldthwait from multiple Police Academy movies, but did you know that he has also written and directed a number of films and television series, most notably Shakes the Clown, Sleeping Dogs Lie, World's Greatest Dad, God Bless America, and the horror film Willow Creek?
Goldthwait has also appeared on episodes of Chappelle's Show, and The Larry Sanders Show as well as countless late-night show appearances and voice work on the Disney feature Hercules, and a bunch of animated series such as Adventure Time, Bob's Burgers, and The Simpsons.
(courtesy of Maggie Meadows)
Seats are assigned by the order the purchases come in. The first people to purchase tickets will get a seat closer to the stage.
Pink: Premium bar
Blue: Front and center tables
Yellow: Standard bar seating
Green: Standard table seating
Red: Back of house
Guests will be seated together wherever possible but tables will be filled to capacity. If your party can fill a table, we will assign it to you, otherwise, you will be seated with other attendees.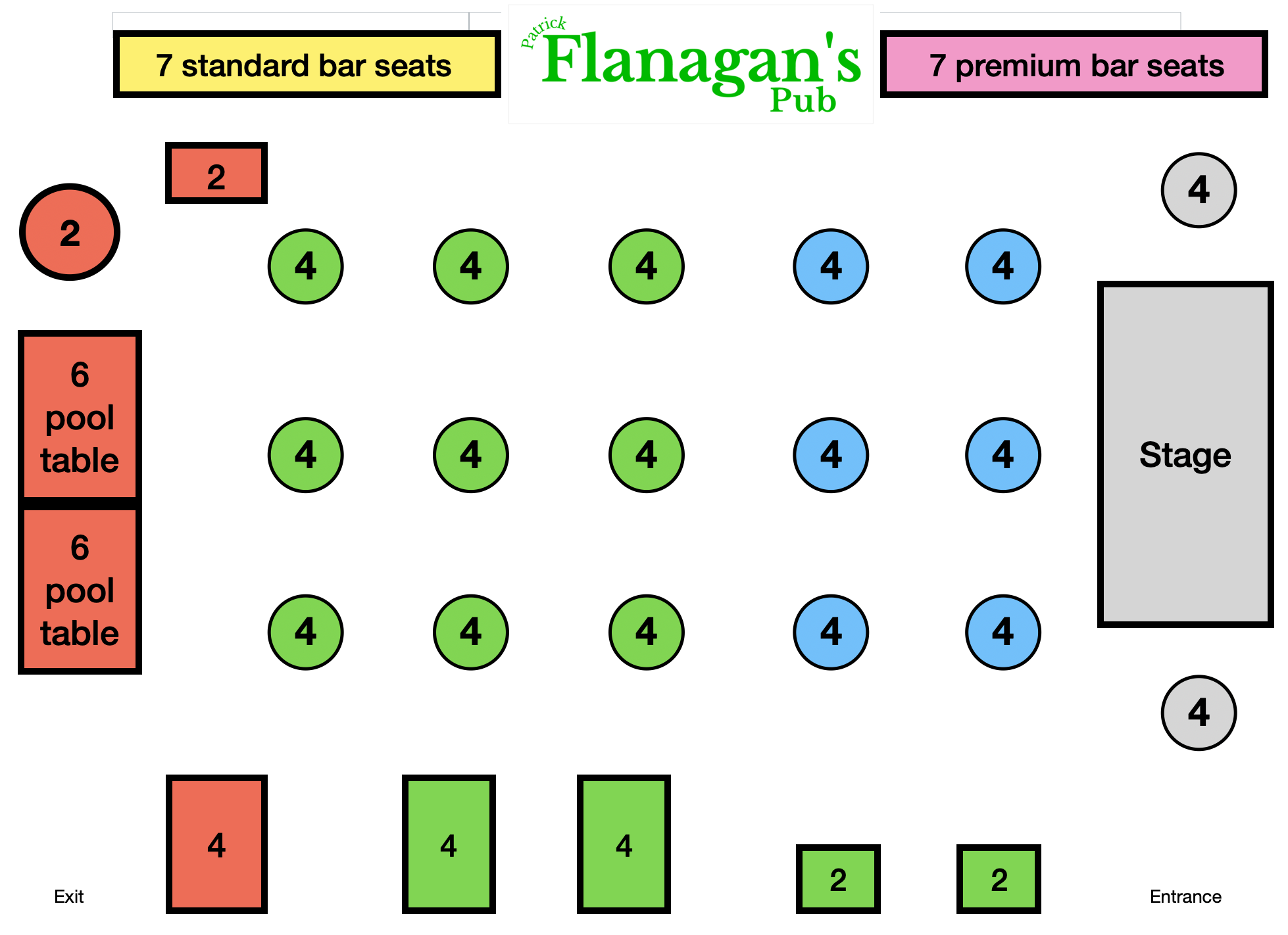 Date & Time
Thu, Apr 21, 2022 7:00 PM - 9:00 PM