Description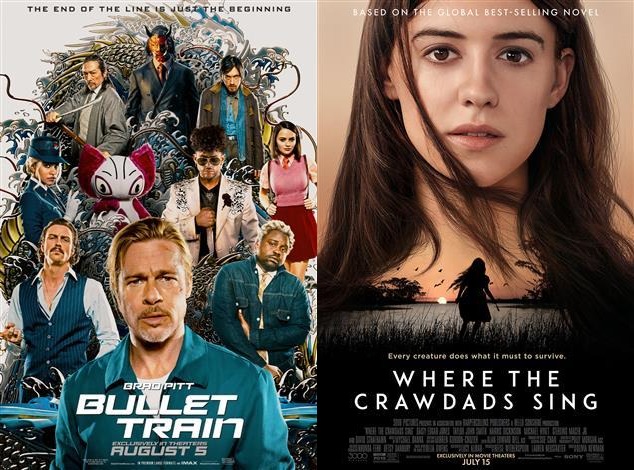 Bullet Train
LENGTH 2h 6min RATINGS 14A GENRE Action
An original movie event, Bullet Train is a fun, delirious action-thriller from the director of Deadpool 2, David Leitch. Brad Pitt headlines an ensemble cast of eclectic, diverse assassins – all with connected yet conflicting objectives – set against the backdrop of a non-stop ride through modern-day Japan.
Where The Crawdads Sing
LENGTH 2h 5min RATINGS 14A GENRE Drama, Mystery
From the best-selling novel comes a captivating mystery. Where the Crawdads Sing tells the story of Kya, an abandoned girl who raised herself to adulthood in the dangerous marshlands of North Carolina. For years, rumors of the "Marsh Girl" haunted Barkley Cove, isolating the sharp and resilient Kya from her community. Drawn to two young men from town, Kya opens herself to a new and startling world; but when one of them is found dead, she is immediately cast by the community as the main suspect. As the case unfolds, the verdict as to what actually happened becomes increasingly unclear, threatening to reveal the many secrets that lay within the marsh.
Date & Time
Aug. 5 - 12, 2022
Cape Breton Drive-In Theatre