Description
C.O.R.E.
Coyote Orientation and Registration Experience
A required full-day orientation and registration experience that prepares you to be a Coyote. If you are a first-time college student, haven't attended college in the past five years, or are a dual credit senior graduating in 2021, this experience is for YOU!
Learn about campus life, resources, meet with students, faculty and staff, and at the end of the day, you leave with all of the resources needed to be successful!
Parents or guardians (max of 2) are welcome to attend and have information sessions specifically to help them guide their coyote. Their ticket can be purchased at the same time as the student ticket. Due to space and programming, children are unable to attend. Your registration fee covers lunch and a t-shirt. Additional guests may purchase a shirt at checkout. Please use the parent name when purchasing parent tickets. Students use your name to register for student ticket.
Weatherford College wants you to be successful, we are a partner in your education. We look forward to having you.
#WelcomeToThePack
The registration fee is non-refundable, non-transferable to another person/date.
If you need assistance with the student registration fee, please contact core@wc.edu
Date & Time
Jun 3 - Aug 3, 2021
Venue Details
Alkek Fine Arts Theatre
225 College Park Drive, Weatherford, Texas, 76086, United States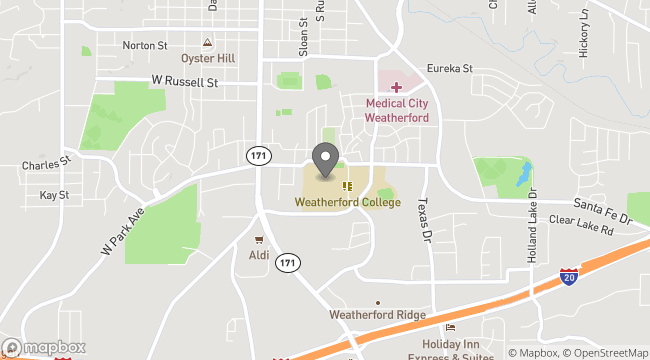 Weatherford College
Weatherford College is a non-profit, public institution.