Description
CLUB PARADA MELBOURNE
Welcome to CLUB PARADA MELBOURNE! We invite you to join us in a vibrant celebration of our diverse community at Dimples, Essendon's premier venue. Be prepared to experience a memorable night of fun, laughter, and pure enjoyment.
Event Category: Party or Social Gathering
Get ready to let loose, meet new people, and create unforgettable memories! Our party is all about bringing people together, and we guarantee you a night filled with great music, delicious food, and engaging conversations. Whether you're looking to network, make new friends, or just have a fantastic night out, CLUB PARADA MELBOURNE is the place to be.
Venue: Dimples, Essendon, Victoria
Located in the heart of Essendon, Dimples is renowned for its chic design and warm, inviting atmosphere. The venue boasts state-of-the-art sound and lighting systems to keep the party vibe alive, and a well-stocked bar to keep your spirits high. From the moment you step into Dimples, you'll be swept up in the energy and excitement that makes CLUB PARADA MELBOURNE a must-attend event.
We can't wait to see you there. Bring your friends, your energy, and your love for a good time, and join us at CLUB PARADA MELBOURNE.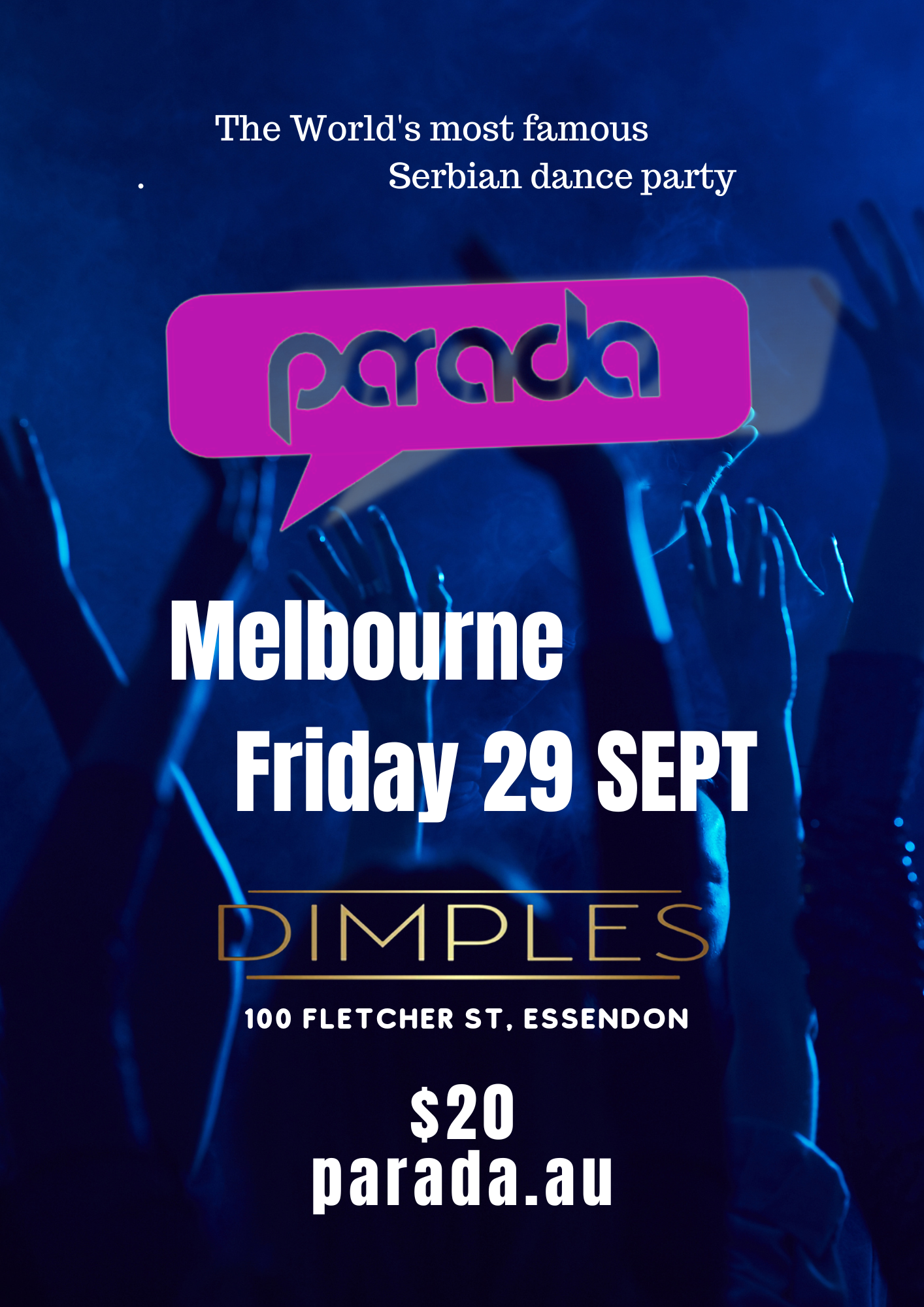 Date & Time
Sep 29, 2023 9:00 pm - Sep 30, 2023 3:00 am
PARADA
The World's most famous Serbian dance party.
Find more PARADA Events