Description
Join us for a dive into the craft of making the perfect cocktail! Our resident Master Mixologist, Josh Maraugha, will guide you through crafting two cocktails using a blend of hands on training and cocktail theory. Participants will have their own cocktail station complete with all ingredients and equipment needed as well as a take-home sheet detailing how to make each cocktail, and the syrups and juices at home. Every class offers a diverse selection of cocktails and themes, guaranteeing a distinctive experience with each session you attend!
Class Schedule:
Friday, September 22nd, 6:30-7:30pm - Modern Classics
Join us on a journey to the forefront of mixology as we unlock the secrets behind crafting modern classic cocktails. In this unique class, we'll take you through the art of mixology, exploring two contemporary gems that have earned their place in the pantheon of modern mixology: the Clean Aviation and the Paper Plane.
Friday,October 6th, 6:30-7:30pm - Fall Cocktails
Join us for a seasonally-inspired mixology journey as we delve into the art of crafting fall cocktails. In this hands-on class, you'll learn to mix two autumn classics that are sure to warm you up as the weather cools down. Don't miss this opportunity to expand your cocktail repertoire with these enticing fall flavors!
Friday,October 20th, 6:30-7:30pm - Spooky Spirits
Join us for "Spooky Spirits," a mixology class that takes you on a haunted adventure through the art of crafting Halloween-inspired cocktails. In this eerie yet fun-filled class, you'll master the secrets behind mixing two spellbinding libations guaranteed to set the mood for a fangtastic Halloween celebration. Conjure up your inner mixologist and join if you dare!
After your class, savor the experience with a selection of signature cocktails, barrel-aged creations, or indulge in a delightful whiskey and rum flight at our distillery bar or spacious outdoor courtyard.
Old Line Spirits was founded by two navy aviators who wanted to create bold new spirits of distinct character and unmatched quality. Driven by a spirit of adventure and camaraderie, Old Line's spirits embody our mantra: Bold Stories, Bold Spirits.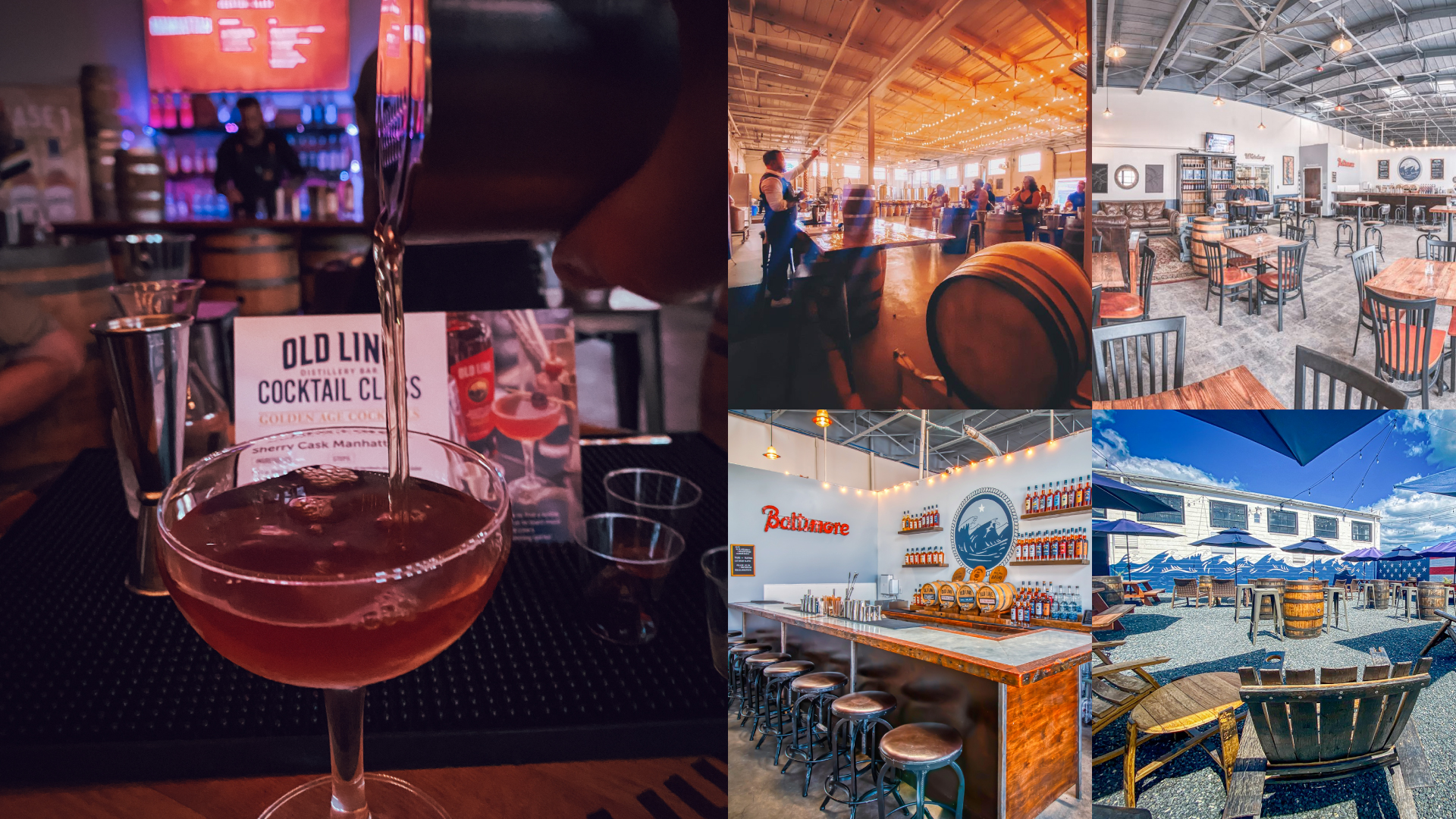 Date & Time
Jun 9 - Oct 20, 2023