Description
18+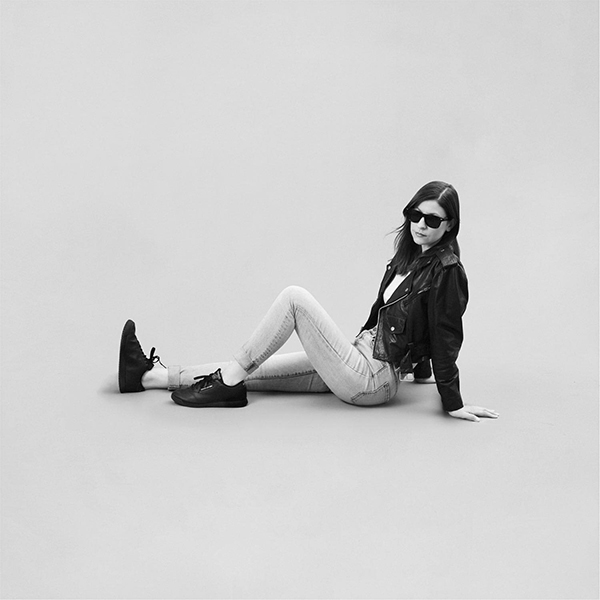 Colleen Green has always been cool, but on 2015's I Want To Grow Up, she didn't necessarily feel it. Too young to be free of insecurities but old enough to be sick of them running her life, Green was experiencing an existential crisis. Five years and a new album later, we find her parsing out what it means to be grown-up—and realizing that it's actually pretty Cool.
Opener "Someone Else" is a paean to power in which Green lets a lover know that double standards can go both ways. A groovy bass loop and zig-zagging guitar lines underscore her realization that happiness is in her own hands, and the vibe is set. Next up is the witty, catchy "I Wanna Be A Dog," where Green celebrates the simplicity of a canine life and questions why she's still overcomplicating her own. Dark and slinky "Highway" uses ruthless driving as a metaphor for a lifestyle that no longer interests her.
Burnt out on bad feelings and ready to have fun with melodies and beats, Green enlisted producer Gordon Raphael (The Strokes) to take her songs to higher ground while keeping her lo-fi aesthetic intact. Raphael was already a fan, having caught a show in L.A. and finding himself "struck by how confident and powerful she looked, even though she was the only one onstage." He agreed to take the gig, and together with drummer Brendan Eder and hip hop producer Aqua over a few weeks in Los Angeles, Cool was created.
The album's themes come together on the anthemic "It's Nice to Be Nice," Green's reminder to herself that you get what you give, so it's important to try and be the best person you can—a hard-won but essential lesson in the emotional maturity that defines Cool.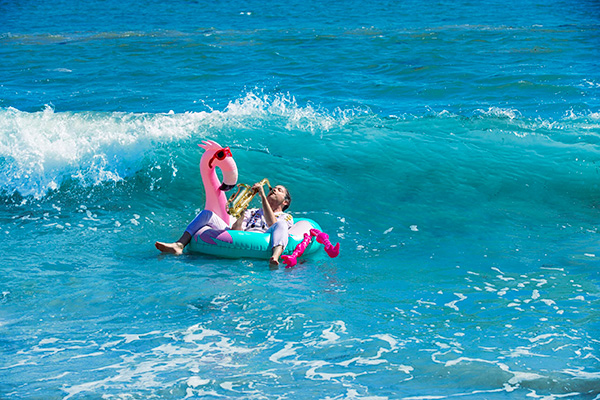 "I'm just trying to write hits," Jon Daly confesses of Ding Dong Delicious, his debut album. Known for his roles on Kroll Show, Curb Your Enthusiasm, Bob's Burgers, and Big Mouth, the actor gone musician casts the net wide, cycling through a new genre with nearly every song, incorporating new wave, country, electro, Irish folk, lo-fi guitar pop, ska, and classic rock. The effect is like that of scanning the radio dial, only it appears all of the DJs on every station have lost their minds.
Joined by multi-instrumentalist Cyrus Ghahremani (Man Man) Daly provides vocals and saxophone and is backed up by a cast of players including Devendra Banhart, Joe Wong (The Midnight Gospel), Mary Timony of Helium and Ex Hex, and his brothers Matt and Austin Daly. The album picks up where Daly's previous singles, including the internet-breaking Red Hot Chili Peppers spoof "Abracadabralifornia" and Lil Xan diss track "I'm Your Dad" left off, landing somewhere between pure silliness and pop sublimity.
Drawing from Daly's wealth of musical influence, which includes Roxy Music, the Johnny Cash/Kris Kristofferson/Willie Nelson/Waylon Jennings supergroup The Highwaymen, Devo, Islands, Man Man, King Tubby, the Chieftains, Rancid, and Jlin. The songs came together quickly, with Daly often suggesting little more than a title and a genre before Ghahremani was busy generating any number of styles, from the Celtic folk of "Whistle Stop Johnny" to the vintage electronics sampling "Addicted to Computers," which is built on recordings of sounds made by outdated tech. Elsewhere, Daly explores (relatively) straightforward historical narratives ("Helen Keller") and pens an ode to the 2017 psychological thriller The Snowman. Daly evokes the classic mode of Weird "Al" Yankovic on the Stones parody "Cheer Me Up" and provides a solemn country ballad response to DJ Khaled's 2018 comments about cunnilingus on "Eatin' Pussy With DJ Khaled." And he's right on time for the ska revival with the anthemic "Bring Back Ska" ("I thought it was a very colorful era," Daly says of the genre's '90s resurgence, highlighting household names like Buck-O-Nine in the lyrics). And lest you think Daly is only about jokes, there's the Jesus and Mary Chain evoking "Profile Picture" and the charming "Love Is So Simple," both of which feature sincere lyricism and direct performances by Daly.
"It's dumb," Daly says of the album, "but also the most personal thing I've ever done." Both ridiculous and genuinely fun, Ding Dong Delicious is pure Jon Daly—an exuberant and hilarious ode to pop forms past and present.
Date & Time
Fri, Oct 28, 2022 9:00 PM - 11:00 PM