Countdown to St. Patrick's Day
Sat, Feb 15, 2020 7:00 PM - 11:00 PM

The Screw Factory
13000 Athens Avenue, Lakewood, OH
Add To Calendar

2020-02-16 0:00

2020-02-16 4:00

UTC

Countdown to St. Patrick's Day

Help Countdown to St. Pat's Day! All money raised benefits MetroHealth Mothers & Infants. Countdown to St.Patrick's Day PartySaturday, February 15, 2020 The Screw Factory 13000 Athens Avenue, Lakewood OH 44107 7 to 11 p.m.

The Screw Factory, 13000 Athens Avenue, Lakewood, Ohio, 44107

Friends of Mothers and Infants

zabe.mitchell@gmail.com
Description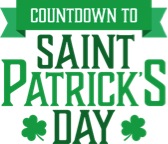 Countdown to St. Patrick's Day Party
Saturday, February 15, 2020
The Screw Factory
13000 Athens Avenue, Lakewood OH 44107
7 to 11 p.m.

$40 per person
Ticket includes heavy appetizers and three beer/wine drink tickets
Live music provided by The Portersharks
Purchase tickets at www.mothersandinfants.org/2020Countdown
or send checks payable to MetroHealth Friends of M&I,
c/o Maureen Powers, 17855 Lake Road, Lakewood, OH 44107
Sponsorships are also available!
Contact Brian Powers (216-496-3238 or bpowers.cle@gmail.com)
or Shannon Schmidt (216-409-7572 or shannonday18@yahoo.com) for details.
Proceeds benefit MetroHealth Friends of Mothers & Infants, a 501(c)(3) nonprofit organization
serving the needs of mothers and children in Northeast Ohio since 1972 (www.mothersandinfants.org).


We look forward to seeing you on February 15!
Friends of Mothers and Infants