Description
This training provides staff with operational, medicinal, and customer experience knowledge needed to work in a medical dispensary.
The Mississippi Department of Health requires a successful completion of 5hrs of continuing education units (CEUs) in order to begin employment in a licensed cannabis operation in Mississippi, as well as an additional 5hrs of CEUs, annually. We work with licensed and aspiring licensee holders to provide engaging, rigorous training. This training , combined with the 2hrs from METRC and 1hr from DOR, satisfies the initial 8hr requirement.
Participants will engage in an 5hr course developed in accordance with Dispensary Technician/Budtender best practices. We put compliance at the forefront to ensure all workers understand the purpose and regulatory procedures associated with the job. Using interactive engagement best practices: discussions, breakout rooms, and scenarios, students will complete eight modules of online coursework, with an accompanying final exam.
Our Modules Cover the Following:
The Dispensary Technician/Budtender Role and Responsibilities
Patient Health and Safety
Product Knowledge & Education: Flower, Cannabinoids, Terpenes, Concentrates, Edibles & Topicals
Rules for Patients: Medical Cards + MMCEUs
Identification
Licensing & The Dispensary: Dispensary Layout + Security
Compliant Sales: Sales Flow + Loss Prevention
Operations & Compliance: Labeling/Packaging, METRC & Violations
Our Training Package Includes:
5 hours of rigorous training with cannabis professionals.
Verifiable Printed and Digital Certification of Completion & Certifying Letter
LinkedIn Badge
Added to our Private Alumni FB Group
Alumni Newsletter
Enrollment in our Student Loyalty Program (discounts on future trainings)
Digital Student Workbook
Frequently Asked Questions:
1. Is there a final exam?
Yes, at the end of the modules, we proctor a live, final exam. Students will need to earn 80% or higher to obtain the course certificate. Students are allowed to take the exam multiple times, at different times if needed.
2. Do you offer refunds if I cannot make the class after purchasing a seat?
Our courses are non-refundable; however, we do work with students to ensure you are able to use that credit to enroll in a future course of your choosing.
3. Do you offer online courses?
Yes, our Cultivation Technician training is available in online format. This course can be added as an add-on at a discounted rate. Our Dispensary Technician via Zoom is now available.
5. Where are you based?
We are a Mississippi-based education and training company. Our HQ is located in Canton Mississippi but we frequently host RoadShows around the state.
Advertising Statement: shorturl.at/amvx6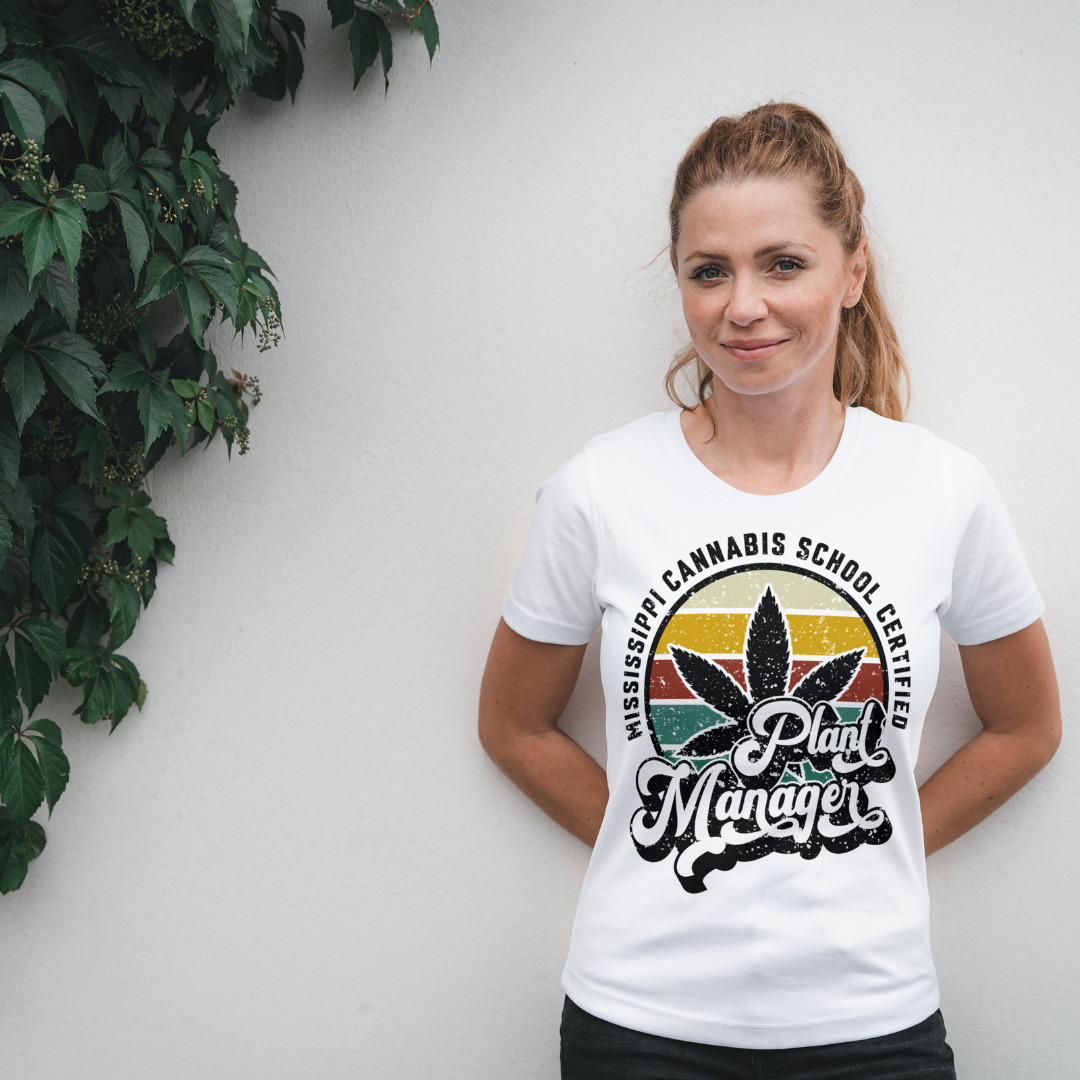 Date & Time
Sat, Mar 25, 2023 9:30 AM - 3:30 PM