Description
FLAVORS FROM THE HEARTH COOKING CLASSES
Taught by the museum's culinary historians, guests learn hearth-cooking techniques using traditional methods and recipes that would have been familiar in the 1800s households of Puddle Dock. Participants gain hands-on experience using these methods to prepare a traditional menu and then dine family-style to enjoy the feast they have helped to create.
Each class is limited to 8 participants (Traditional Bake Day is limited to 6 participants) and participants must be age 21 and up.

Cost per class: Members $70 - $85; Non-members $90 - $10.
For more information on membership benefits and to become a member, click here!
SOLD OUT! -

A St. Patrick's Day Meal, Saturday, March 14, 2020, 11 am - 2 pm


Members $70; Non-Members $90.


Pounded cheese with crackers, onion soup, pickled beef, forcemeat, boiled potatoes and carrots, stewed red cabbage, mushroom fricassee, apple pie, soda cakes, fresh butter, pound cake with whipped cream, sweet cider, tea, coffee.



SOLD OUT! -

New England Fare, Saturday, March 28, 2020, 11 am - 2 pm
Members $70; Non-Members $90.
Potted cheese with crackers, gourd soup, New England boiled dinner, fried codfish, baked beans, cornbread, fresh butter, apple pie, plum pudding with hard sauce, sweet cider, tea, coffee.

SOLD OUT!

- Celebrating Springtime

, Saturday, April 11, 2020, 11 am - 2 pm
Members $70; Non-Members $90.
Pounded cheese with crackers, asparagus soup, roast lamb, mint sauce, brown chicken fricassee, roasted potatoes and carrots, dressed macaroni, creamed spinach, rhubarb tart, hot rolls, fresh butter, honey cake with whipped cream, Cornelian cherry shrub, tea, coffee. Members $70; Non-Members $90.
Traditional Bake Day, Saturday, April 25, 2020, 11 am - 3:30 pm
Members $85; Non-Members $100.
"Hotch Potch," roasted cheese, savory standing mince pie, rice pudding, baked beans, hot rolls, "Dyspepsia Bread," buttermilk biscuits, gingernuts, "One Two Three Four" cake, Independence Cake, sweet cider, tea, coffee.
Hearth-Cooking Reservation/Event Policy
*Allergies: Hearth cooking classes may include foods not suitable for those with dietary restrictions such as allergies to nuts, tree nuts, dairy or gluten. Menus are posted above to alert participants to the foods present.
**Cancellation Policy: If a workshop is canceled due to weather or any other reason by Strawbery Banke, registrants will be notified via email. Due to the limited capacity of this class, there can be no cancellations or refunds.
Date & Time
Feb 15 - Apr 25, 2020
Venue Details
Strawbery Banke Museum Stoodley's Tavern
17 Hancock Street, Portsmouth, New Hampshire, 03801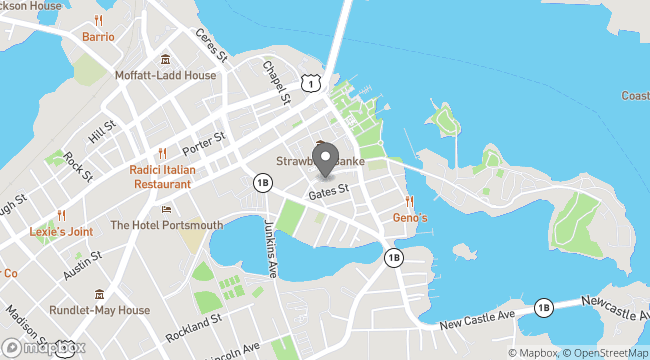 Strawbery Banke Museum
Strawbery Banke Museum, in the heart of historic downtown Portsmouth, New Hampshire, is an authentic 10-acre outdoor history museum dedicated to bringing 300+ years of American history in the same waterfront neighborhood to life. The Museum is a place for children, adults, multigenerational families, and groups to gather to explore eight heritage gardens, 32 historic buildings, and traditional crafts, preservation programs, hands-on activities, the stories told by costumed role-players and the changing exhibits that offer hours of fun and discovery. The Museum's restored buildings and open space invite visitors to immerse themselves in the past, using objects from the museum's collection of 30,000 artifacts, and the histories of the families who lived and worked in the Puddle Dock neighborhood to engage, educate, and entertain.