Description
This course is ESSENTIAL if you wish to be part of the Flying-fox Heat Stress Event Team.
A Heat Stress Event can take place from November-February when temperatures reach over 42 degrees. We get an indication by following weather forecasts when an event could happen. Often bats do not start to need help until the latter part of the day, so even if you work you could be of vital help from late afternoon into the evening.

The presentation will cover:
A history of Heat Stress Events in Adelaide
The different roles of volunteers
Monitoring a HSE
Site set up
Role of the site Coordinator
Occupational Health & Safety
Stages of a HSE
When to assist the bats
Triage
Fauna Rescue HSE Policy

There will be a need for non-vaccinated Fauna Rescue MEMBERS (as well as those vaccinated against Rabies to handle and rescue the bats) who can assist during these HSE's. There are numerous roles that can be undertaken, such as:
Photographers to record the day's events, spotters of bats in difficulty, communications, respite and refreshment organisers, scribes for weights and measures of deceased bats as well as the roles for experienced carers and rescuers.
We need to be open and not hide the fact that you need to work in extreme temperatures and some Heat Stress Events can be very traumatic with many deaths (over 10,000 bats are estimated to have died in 2019/20 seasons events), but if you participate at an event, you will be invaluable in saving many lives and Fauna Rescue and Adelaide's Flying-foxes need you.
After lunch, a visit and tour of the Botanic Park colony will be available to those who are not familiar with the area where the bats reside and where Fauna Rescue set up their meeting point and triage area.

Fauna Rescue Members - $2 entrance fee payable at the door.
Non-members/Working for another Wildlife Group - $25

Tea & Coffee will be provided.
*** PLEASE BRING YOUR OWN LUNCH*** if you are wishing to attend the afternoon visit to the colony.
Date & Time
Sat, Oct 7, 2023 10:00 am - 12:30 pm
Venue Details
Payneham Community Centre - Main Hall
374 Payneham Road
Payneham,
South Australia
5070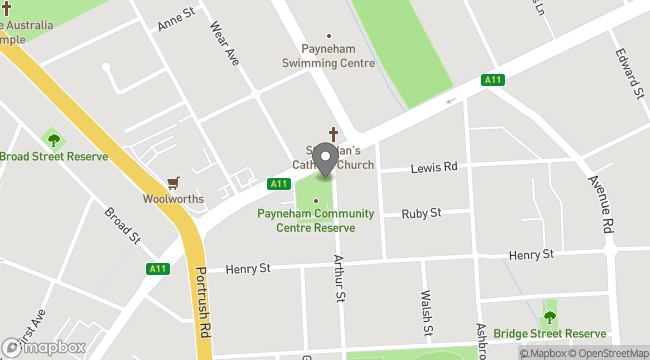 Fauna Rescue SA
Fauna Rescue of SA Inc is a not for profit organisation made up entirely of volunteers working from their own homes to rescue, rehabilitate and release Australia's native wildlife. We receive no government funding and must raise our funds through public donation and fundraising events.