Description
Marketplace DRIVE-IN Cinema is very excited to show the BRAND NEW and EXCITING - GODZILLA VS KONG! A MUST SEE on the BIG SCREEN at our Drive-In!
SPECIAL CARLOAD PRICE OF ONLY $15.00 a car! Bring as many people as you want in the car - it's only $15 per car!
Please note: Your entire party MUST be with you (in one car) at time of check in - Late arrivals will not be allowed to join your party/car. Only those in the car at time of ticket scanning will be allowed in. At the movie studios request - individual movie tickets or carload tickets can NOT be refunded once purchased. No refunds.
The Movie will start at 8pm!
This movie is priced per car - NOT per person. Gates open at 7:15pm.
Parking spots are now FIRST COME, FIRST SERVED BY HEIGHT OF YOUR CAR
If you plan to watch the movie from the back of your car - please be courteous to those behind you and consider the height of your open hatchback - it may block their view of the screen. This could result in you being parked in a different zone.
We do NOT allow motorcycles, RVs, Monster Trucks, or any vehicle with more than 2 axels.
Bringing chairs to sit outside your car is allowed as long as you social distance from those who are not in your party and wear mask when around others.
Your entire party MUST be with you (in one car) at time of check in - Late arrivals will not be allowed to join your party/car.
Starting 30 minutes before the movie, the concession stand and restrooms will open at the cinema, Concessions offers Fresh Popcorn, Sodas, Nachos, ICEEs, Ice Cream and more.
All cars MUST be in their spot no later than 10 minutes after the scheduled start time.
If you fail to arrive time the movie starts or don't show up at all, aka as a 'no show', there are no refunds.
Movies Play Rain or Shine. If in the event of a thunder storm, management may pause the movie until the storm passes for everyones safety.
The movie audio will run direct to your cars FM radio. You most have a working FM radio to hear the movie. We do NOT have or can provide any extra radios or speakers. Radio channel will be provided at the gate when you arrive.
Absolutely No open flames of any kind. No Grills, Fireworks, Alcohol or Liquor will be allowed.
Please no pets.
Full rules, details and Covid-19 related guidelines will be sent with Ticket conformation.
By participating in this event, you voluntarily assume all risks related to exposure to Covid-19.
Date & Time
Sat, Apr 10, 2021 8:00 PM - 10:00 PM
Venue Details
Marketplace Cinemas Winston Salem
2095 Peters Creek Parkway, Winston-Salem, North Carolina, 27127, United States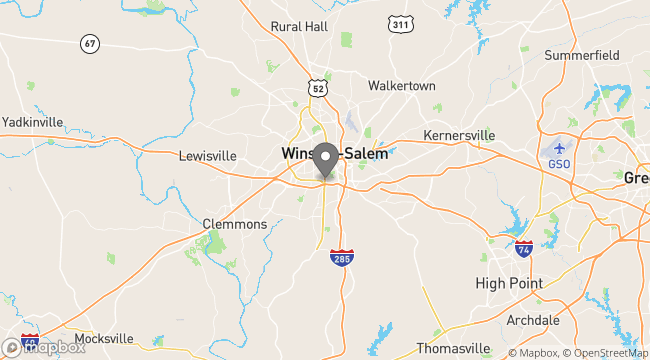 Marketplace Cinemas Box Office
Marketplace Cinemas and Winston Salem's all new drive in cinema!