Description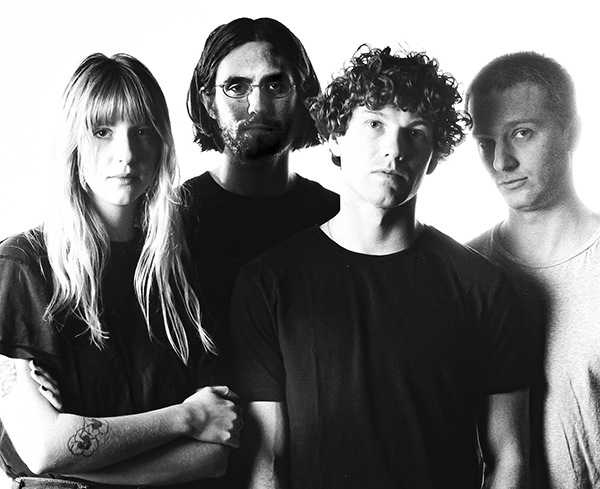 Slow Pulp's remarkable full-length debut Moveys is a testament to hard-fought personal growth. In the process of making their new record, the Chicago-based indie rock band powered through health challenges, personal upheaval, and a pandemic, all while breaking old habits and learning how to be better songwriters and friends. Full of blistering energy and emotional catharsis, this compelling 10-track collection highlights the band's resourcefulness and resilience to come together even when they were states away.
Slow Pulp's tough adaptability is something that has formed over time thanks to the unbreakable bond of lifelong friendship. Slow Pulp's roots can be traced back to elementary school, with Alexander Leeds (bass), Theodore Mathews (drums), and Henry Stoehr (guitar) performing in bands together since the sixth grade while growing up in Madison, Wisconsin. Emily Massey (vocals/guitar) was later invited to join their new project, Slow Pulp, in 2017. "I can't describe a level of closeness with other people like we have. Having lived together, toured together, worked together, and written together, we learned so much about each other so quickly," says Massey.
Slow Pulp first started working on new songs in the Spring of 2019, immediately after the release of their EP, Big Day, but they ended up scrapping the material. "When we started writing this record, I had been experiencing so much fatigue and getting sick a lot and I didn't know what it was. I got diagnosed with Lyme disease and a chronic Mono," says Massey. She adds, "The diagnosis validated a lot of what I was feeling. I got tools for how to take care of myself better." For Massey, taking care of herself meant more than just addressing her physical needs. "The way that I internalize trauma is I will hold it in and not process it for a very long time, but writing songs is the one place where I can't hide from myself. It just comes out whether or not I want it to or if I'm ready for it to. Figuring out how to write together, as a band, was like me learning how to take care of myself and learning how to communicate better."
When the band toured with Alex G in the fall, new songs started to take shape. However, in March, as the band was finishing the songs and starting to realize a full-length effort, Massey's parents got in a severe car accident forcing her to pause recording and return home to Madison and take care of them. A week later, the COVID-19 pandemic hit. "I wasn't able to come back to Chicago for a while. How were we going to finish this apart from each other?" thought Massey.
With Stoehr leading engineering, mixing, and production duties, the band managed to finish the record in an isolated, post-COVID world. "Thankfully most instrumentals were already written. Alex and Henry and I were all able to do that separately from a studio space that we rent in Chicago. It required a lot of FaceTime which was no substitute for us being in the room together," says Mathews. As Massey's father Michael recovered from his injuries, the two worked on completing her vocal takes from his home studio. On top of engineering all but two vocal tracks, Michael Massey also contributed the instrumental piano track "Whispers (In the Outfield)."
After a handful of singles and EPs, Moveys marks a turning point for Slow Pulp, not just as musicians, but as friends and bandmates. It is a marked departure from the ramshackle coziness of their earlier output, with a more thoughtful sound that allows Massey to soar. For example, lead single "Idaho," written on the road during tour-induced disorientation that led Stoehr to confuse their gig at Colorado College for a show in an entirely different state, bursts to life thanks to Stoehr's shimmering guitar theatrics and Massey's powerful and yearning vocal delivery. Here, she sings powerfully of the mental health hurdles that come with accepting love, "I'll keep on holding out for the downside / Before I knew why."
Other songs like the shoegaze-y "Channel 2" feature Leeds on lead vocals whereas the understated and delicate highlight "Falling Apart" boasts Alex G collaborator Molly Germer on violin. So much of the album broadcasts their adventurousness, from the funky and cheeky samples on the title track to the gorgeous acoustic strums on opener "New Horse." The driving, two-minute ripper, "At It Again", was written and recorded in self-isolation as the last song to make the record. Massey explains her mindset behind the track: "I was starting to feel like I was getting back to a place where I could be healthy both physically and mentally. Then when everything happened, it was like, 'sike!'"
The word "moveys" is multi-faceted for Slow Pulp. It's a made-up word, and a title of the album's bonus track. It is an invitation to dance. It is a wink at the cross-country nature of the album's songwriting process, while the bandmates were literally on the move touring, sheltering in place, and going through major life changes. But, mostly, it's an inside joke. Listening to these warm, dynamic and welcoming songs, it's easy to feel like you're a part of it too.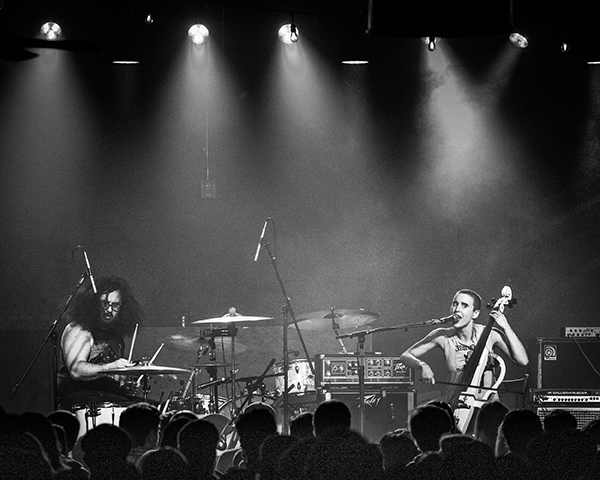 Lung has a sound that is dark and commanding, evoking the driving sludge of early grunge with layered sinister undertones. The band is Kate Wakefield, a classically trained opera singer, and Daisy Caplan, formerly of Foxy Shazam, Babe Rage, and Ayin. Playing shows from Nelsonville Music Festival to famed DIY venues like 924 Gilman Street, Lung have made their presence known and developed the reputation as a "must see" band. Since their first performance in April 2016, the pair have played over 500 shows across North America and Europe.
When able to tour, Lung lives out of the van for most of the year. The band chooses to play in all-ages, non-bar venues as much as possible because it's a part of their conviction that all people deserve access to art/music. Lung has shared bills with Le Butcherettes, Screaming Females, Big Business, Brainiac, Swearing At Motorists, Fucked Up, Priests, The Messthetics, Machine Girl, Shellshag, Clap Your Hands Say Yeah, Hawthorne Heights, Downtown Boys, and Street Sects.
Touring heavily in 2019, Lung traversed Europe and headlined a US tour. Lung was poised to headline a two month run when the pandemic started. In the unexpected downtime, the band managed to author and record an entirely new album, Come Clean Right Now, out on August 20, 2021. They are set to play Treefort Music Festival 10 in March 2022 and head out on a US tour supporting Mac Sabbath in Fall 2022.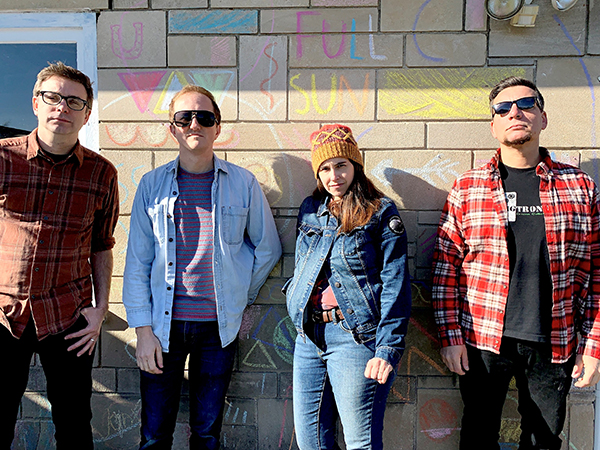 Full Sun has been a Bloomington punk mainstay for a decade now, often changing forms and thwarting expectations, the constant being the songwriting of Jeff Grant. In 2022, Grant has handed over lead singer duties to longtime member Erin Tobey, stripping back the sound and building around her voice, well known from Tobey's solo albums and work in the duo Brenda's Friend. The rhythmic backbone provided by drummer Cole Champion and bassist Alex Mann energizes the Grant/Tobey collaboration, always taking the sound to new heights in power pop.
Date & Time
Fri, Jun 3, 2022 9:30 PM - 11:30 PM