Description
Mother's Day Tours
Sunday, May 9, 2021, 10 AM - 3 PM


One-hour, guided tours departing every 30-minutes. The last guided tour departs at 3 PM.
Limited tickets are available for each guided tour. Advanced ticket purchase strongly encouraged.

Join Strawbery Banke for a special Mother's Day tour celebrating Puddle Dock families and their matriarchs. During a 60-minute guided tour, explore three historic houses and learn the meaning of family throughout history. Discover the welcoming 19th-century household of Mary Rider, a savvy businesswoman, immerse in the Victorian lifestyle of Sarah Goodwin, and explore the home of Sarah Shapiro, an early 20th-century Ukrainian immigrant.
Museum members free
Adults $15
Children (ages 5-17) $10
Children (under 5) free, ticket required
US Military and families; veterans: free**
*Membership - Members enjoy unlimited free admission to Strawbery Banke Museum. Apply the full price of your admission ticket toward a Strawbery Banke Museum membership. Join today.
**US Military and families; veterans - Strawbery Banke is a Blue Star Museum, a collaboration among the National Endowment for the Arts, Blue Star Families, the Department of Defense, and more than 2,000 museums across America. To honor and thank those currently serving in the United States Military, including the National Guard and Reserve, Strawbery Banke provides free museum admission to those with a valid ID and for up to 5 family members. United States veterans also qualify for free museum admission.
COVID-19: All museum visitors are asked to review the museum's COVID-19 precautions prior to visiting the museum. In order to follow the guidance of the CDC, the NH Department of Health and Human Services, the City of Portsmouth Mask Ordinance, and the Portsmouth Health Officer, all visitors are required to keep a safe distance of at least 6 feet between households at all times and wear a mask covering over mouth and nose.
To comply with physical-distancing guidelines, a limited number of timed tickets are sold for each time slot. Please arrive at the TYCO Visitors Center, 14 Hancock Street, for your tour no earlier than 10 minutes prior.
Cancellation Policy: Due to the limited capacity of this event, there can be no cancellations or refunds.
Date & Time
May 9, 2021 10:00 AM-4:00 PM
Venue Details
Strawbery Banke Museum
14 Hancock Street, Portsmouth, New Hampshire, 03801, United States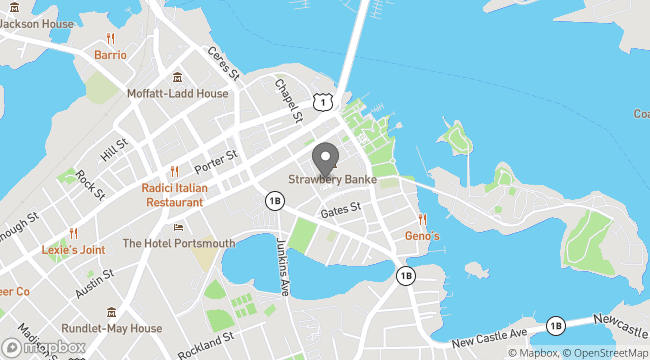 Strawbery Banke Museum
Strawbery Banke Museum, in the heart of historic downtown Portsmouth, New Hampshire, is an authentic 10-acre outdoor history museum dedicated to bringing 300+ years of American history in the same waterfront neighborhood to life. The Museum is a place for children, adults, multigenerational families, and groups to gather to explore eight heritage gardens, 32 historic buildings, and traditional crafts, preservation programs, hands-on activities, the stories told by costumed role-players and the changing exhibits that offer hours of fun and discovery. The Museum's restored buildings and open space invite visitors to immerse themselves in the past, using objects from the museum's collection of 30,000 artifacts, and the histories of the families who lived and worked in the Puddle Dock neighborhood to engage, educate, and entertain.