Description
Lenora is on a mission, but her not-so-inner child is bursting with irreverent questions about DNA, ADD, quantum physics, boners, and babies — where they come from, how they get here, and mostly, how she can get one. With hilarious and maddening advice from her sex-ed teacher, Elvis, Mr. Rogers, the mysterious Dr. Mark, and a bunch of ill-mannered "dolls," Lenora and her Honey board a train for a wild adventure that leads to some unexpected destinations. High Risk, Baby! Is a 75-minute autobiofictional journey staged under the stars and socially distant (outside against a 17ft camper in the yard of 1805 Harvard Avenue).
May 27 - June 12
Thurs - Sat & Mon, 8:30-9:45pm (Doors open for seating at 8pm. Space opens at 7:30)
IMPORTANT DETAILS:
~DUE TO THE 8:30 START TIME, THERE'S NO LATE SEATING. DOORS OPEN FOR SEATING AT 8PM. WE SUGGEST INCORPORATING NO LESS THAN 15 MINUTES LEAD TIME to walk down the hall and enjoy the art, some of it related to the show!
~ADDRESS: 1805 Harvard Ave, College Park, GA 30030.
~PARKING: In the big lot across the street (College Park Marta will be in view). Street parking is also available.
~ENTRANCE: The two RED DOORS off HARVARD (not the entrance of UMC of Main St)
~RAIN PLAN: If rain threatens more than 50%, we'll call the show by 5:30 (the shows are @ 8:30) here on this event page. You will get a rain check for a follow-up show.
~PARDON OUR PROGRESS: There is construction all around us, and caution tape & signs will help guide you.
Date & Time
May 27 - Jun 12, 2021
Venue Details
PushPush Arts Studios & SeedWorks Lab
1805 Harvard Ave, College Park, Georgia, 30337, United States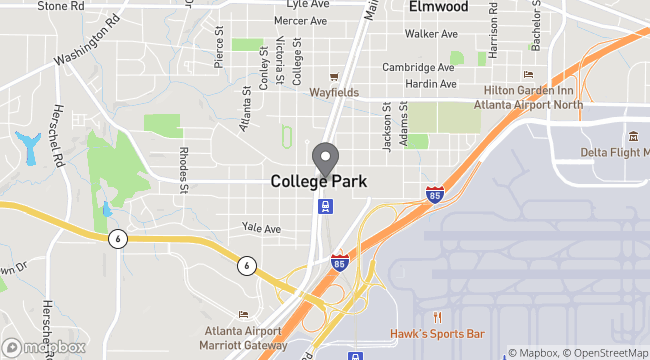 PushPush
PushPush cultivates distinctive artistic development opportunities for theater and media artists. Developing artists and ideas, we create and connect globally. Attracting artists from other dynamic cultural centers, we create rare opportunities for artists to develop, incubate and take artistic risks.