Description
Join the Asheville Museum of History Saturday, August 19 at 10:15am at Pack Memorial Library or via Zoom as we bring you this free event in partnership with Buncombe County Special Collections. This program airs live and will be recorded.
For six decades, western North Carolinians have asked the question, "What are those big satellite dishes doing behind that chain link fence?" In the early years of the site near Rosman, NASA gave public tours of the antennas it used to track space satellites. When the defense department took over, the tours stopped. Signs were posted that read, "Unauthorized Entry Prohibited," and armed guards patrolled the site. Wild myths took root; underground tunnels held nuclear missiles. The site was a submarine base. A city built underground held captive space aliens. Then suddenly, the DoD departed. New owners dusted off the satellite dishes and pointed them into deepest space. Public tours at the new Pisgah Astronomical Research Institute were reestablished and programs were created for a brand new mission: science education. Now author Craig Gralley tells PARI's full story.
Copies of Pisgah Astronomical Research Institute: An Untold History of Spacemen and Spies are available for purchase at this event as well!

About the Speaker:
Craig Gralley, a former CIA senior executive, served as an analyst, manager and chief speechwriter for three agency directors. He is now a freelance writer and author of Hall of Mirrors: Virginia Hall—America's Greatest Spy of World War II, a Kirkus Reviews, "Best Book." His work has been published in the Washington Post, World War II Magazine, Elan, and The Sun, among others. Craig graduated with honors from Allegheny College in Meadville, Pennsylvania, and holds master's degrees from Georgetown University (government) and Johns Hopkins University (writing). When he's not writing, Craig enjoys running and adventure travel with his wife, Janet. Their son, Will, is a business owner and DJ in the Washington, D.C. area. For more information about Craig and his work, visit: www.craiggralley.com.
Tickets: This event is free, but donations are accepted afterward. These donations are placed in the Community Fund for the Asheville Museum of History, which allows us to offer tickets to other events at no cost to those who would not be able to attend otherwise.
Viewing: Registrants will receive a confirmation email with the physical address as well as Zoom link which can be used to view the program remotely. The event will also be recorded and later available on our website.
(Images: Book cover, courtesy Craig Gralley)
For questions, email Trevor Freeman at education@ashevillehistory.org
Date & Time
Sat, Aug 19, 2023 10:15 AM - 11:15 AM
Venue Details
Lord Auditorium - Pack Memorial Library
67 Haywood Street
Asheville,
North Carolina
28801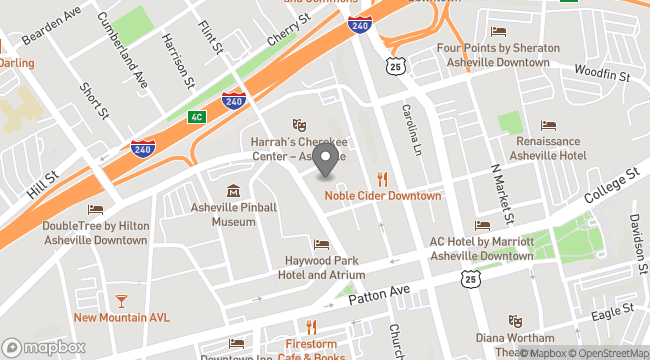 Asheville Museum of History