Description
No previous experience is necessary. This series of classes was designed and created with the novice dancer in mind, but experienced dancers looking to learn classic burlesque moves and techniques will also greatly benefit.
Through a series of lessons and demonstrations which build upon one another, students will learn the fundamentals of burlesque dance. At the end of the course, you will have the building blocks to create your own fun and flirty dance routine. Over the four weeks we'll discuss burlesque-related topics like music selection, the art of costuming, and performing for an audience. Burlesque is a terrific form of expression for anyone. It builds confidence, comfort with your own body and it's great exercise too!
This is a four-session course. All classes are from 7:00 p.m. - 8:30 p.m.
Classes are taught at in The Gallery at Cambridge Community Center for the Arts (CCCA), 41 Second St., Cambridge, MA 02141
Price per class: $35 drop-in, $30 in advance, $115 in advance for all 4 classes.
Course Commitment: To register for the full course for $115 please select "Tuesday, May 9" as the date you wish to register for, and then select the "All 4 classes" ticket. If you register before May 2nd you're eligible for the "Early Bird" discount of $99.
Please Note: If you cannot attend the course or a session of the course for which you have registered, you may not transfer or cancel your registration.
Sessions:
Session #1 (Tuesday, May 9): Week One starts things off right with some Burlesque Basics. You'll learn that classic burlesque move, The Bump, which will add some pow-er to your hips!
For the striptease lesson, you'll be learning how to remove Long Gloves. We have some gloves to lend.
Session #2 (Tuesday, May 16): This week's move is The Grind, those oh-so teasing and pleasing types of hip circles that are essential to classic burlesque. Combine it with Week One's lesson, you get the classic "bump 'n' grind".
Week Two's striptease lessons are on Skirts and Shirts. Please have a skirt with a zipper and a blouse with buttons. Since you'll be removing your clothes, you may want to wear shorts or leggings and a tank top underneath or fancy lingerie, depending on your comfort level.
Session #3 (Tuesday, May 23): This week's move is The Shimmy, how to quiver and shake to the delight of your audience. We'll continue to build up our movement vocabulary that now includes both bumps and grinds.
Week Three's striptease lesson is all about Stockings. Please have a pair of thigh-high stockings or tall socks. We'll practice the provocative stocking remove and some Floorwork to highlight your lovely gams.
Session #4 (Tuesday, May 30): This week's move is Tassel Twirling -- the ultimate burlesque trick! You will need pasties with tassels for this. If you're uncomfortable appearing in just pasties, please wear a close-fitting tank-top under your bra and affix the pasties to that. It's harder to twirl, but we don't want anyone struggling beyond their comfort level.
Week Four's striptease lesson is Removing a Bra. Please have a back-fastening bra. See the above note about pasties and comfort levels. That applies here too.
For extra fun, we'll be playing with Feather Boas, that quintessential burlesque accessory.
Please Note: If you cannot attend the course or a session of the course for which you have registered, you may not transfer or cancel your registration.
By registering for this class, students agree to the following:
With any physical activity, there is a risk of injury. Students assume all risk and should consult a physician with any concerns before beginning a dance class.
All material presented in B.A.B.E. courses is for personal, non-commercial use only. All lesson plans, routines, choreography, and combinations taught at B.A.B.E. are the intellectual property of The Boston Academy of Burlesque Education® and may not be used or performed without express permission.
Student images and names may be used for promotional material.
Date & Time
May 9 - 30, 2023
Venue Details
Cambridge Community Center for the Arts (CCCA)
41 Second Street
Cambridge,
Massachusetts
02141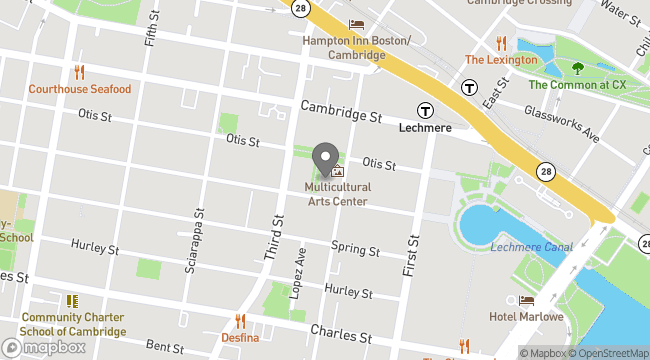 Boston Academy of Burlesque Education