Description
Johnny Beehner puts on a good, clean show that will leave you in stitches. He gives you everything you want from a comic: silliness, likeability, and a whole lot of fun.
With a background in improvisational theater, including training at Chicago's prestigious Second City and the Upright Citizens Brigade in Los Angeles, Johnny brings a very unique style to the stage. He made his network television debut in January of 2015 as one of the last comedians to appear on the Late Show with David Letterman. He has also made numerous appearances on FOX's Laughs, has appeared on AXS's Gotham Comedy Live, and regularly appears on the nationally syndicated Bob & Tom Show. His comedy can be heard regularly on XM/ Sirius Satellite radio.
Johnny's other notable achievements include winning first place in Comcast's 2014 season of "Trial By Laughter," placing third in Atlanta's 2014 "Laughing Skull Comedy Festival," and making it to the finals in the 2012 "Great American Comedy Festival." He was named one of Ricky Gervais' Top 5 picks in the "Just Sayin" stand up contest.
Originally from the mean streets of Omaha, Nebraska, college brought Johnny to Wisconsin, where he now resides in Madison, Wisconsin, with his long-suffering wife and three children.
Hosting the evening will be a former member of the Kewaskum A's baseball team – Judd Reminger.
While the baseball thing didn't work out (too many light poles in the outfield and 30-point Regner Park bucks to dodge) Reminger has spent the past decade headline comedy festivals and shows across the Midwest. His comedy includes outrageous stories, corny short jokes and lots of narcissism. When not on stage he hosts the podcast Judd in Your Earbuds.
Doors open @ 6:30
Show starts @ 7:30
Comedy touches on sensitive topics. If you are easily offended or are experiencing any COVID-19 symptoms, please STAY HOME. No heckling; No refunds; No bad vibes.
Date & Time
Jun 11 - 12, 2021
Venue Details
The Bend Stand Up Comedy
125 North Main Street, West Bend, Wisconsin, 53095, United States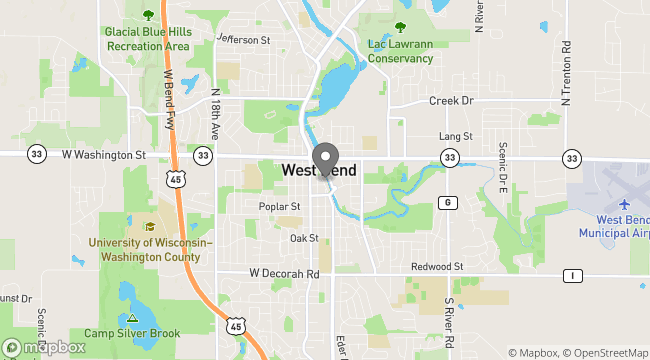 The Bend
The Bend is an experience venue in downtown West Bend, WI. Built in 1929 as a Vaudeville theatre building, The Bend was restored by the nonprofit organization Historic West Bend Theatre Inc in 2020.