Description
LGD/50 Concert Series Presents "The Memorial Meltdown"
(An A.I.M.Family Production)
Join us for an epic 3 night weekend of music as we kick off our 2021 LGD/50 Concert Series in Lake George, NY.
Thursday, May 27th - Dogs In A Pile *Dave's 50th Birthday bash
* Online Tickets for this show have ended. Tickets available at Gate.
Friday, May 28 - Pink Talking Fish & Dogs In A Pile
* Online tickets for Pink Talking Fish have ended. Tickets will be available at the gate.
Saturday, May 29 - Badfish: A Tribute to Sublime & lespecial
* Online tickets for Pink Talking Fish have ended. Tickets will be available at the gate.

* These are pod-style concerts. Tickets are sold by the pod and each pod ticket includes admission for up to 5 people max.
ONE SEAT = ONE POD for 5 people max.
*** Please Review General Rules and Information below the band bios
Thursday May 27th- Dogs In A Pile Dave's 50th Birthday Bash
Gates: 7:00pm / Show: 8:30pm
Preferred Parking is not available for sale on Thursday only.
These guys are going parabolic! Don't miss this show!
Friday May 28th - Pink Talking Fish w/s/g Dogs In A Pile
Gates: 5:00pm / Show: 6:30pm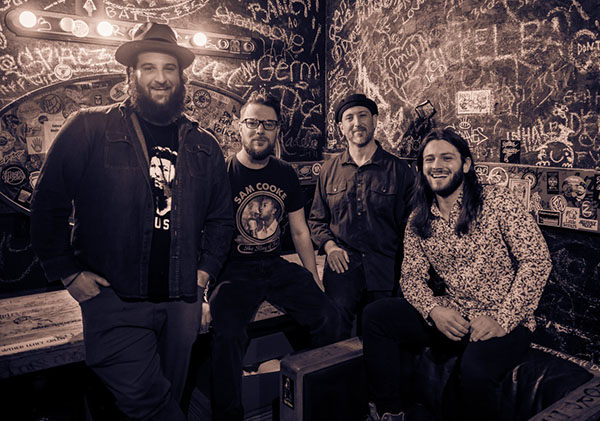 Pink Talking Fish is a Hybrid Tribute Fusion Act that takes the music from three of the world's most beloved bands and creates a special treat for fans of the music.

Pink Floyd, Talking Heads and Phish are all more than just bands... they are Phenomenons. Their creations have artistically inspired people and their mindblowing live performances have brought people together to form a special sense of community around the love for their favorite band.

Although the music from each act is different, Pink Talking Fish has discovered that fusing the material together creates an amazing story. The epic emotion of Pink Floyd.... The funky, danceable layerings of Talking Heads.... The multitude of styles, unique compositional structures and pure fun of Phish.... to merge these three into one gives music lovers a special experience.

Pink Talking Fish features Eric Gould on bass, Richard James on keyboards, Zack Burwick on drums and Cal Kehoe on guitar. This is a band created by musicians who love the music of these acts. It's purpose is to heighten people's passion for this music by creating something fresh and exciting for fans.
Discovering connections is part of the fun: Pink Floyd's "On The Run" seamlessly fitting in the middle of the composition of Phish's "You Enjoy Myself". Perfectly placing Phish's "Sand" into the groove of Talking Head's "Slippery People". Segued collections from all three acts such as Run Like Hell > Making Flippy Floppy > Piper > Run Like Hell or Mike's Song > Have A Cigar > Once In A Lifetime > Weekapaug Groove. These ideas are the spirit behind Pink Talking Fish.

The story is ever evolving. The experience is always exciting. Come join Pink Talking Fish for the ultimate fusion tribute and celebrate the love of this music in unique fashion.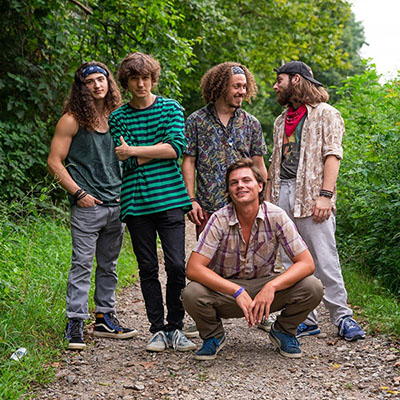 ​Dogs in a Pile is the culmination of a love of music born from the deepest American roots of psychedelia, jazz, fusion, funk, traditional, and rock & roll. Sprung from the rich Asbury Park music scene in New Jersey, their serendipitous convergence has made for the kind of kindred intuition its members had only once dreamed of. Described as "listening to a single moving organism," the sum of its five parts represents an original journey into the peaks and valleys of psychedelic improvisation, all while remaining reminiscent of so much we love of life and music.
The final iteration of "the Dogs" began with University of the Arts Philadelphia student and Asbury Park veteran Jimmy Law along with his long-time friend Joe Babick, a 4 year veteran of the gifted young musician's program at the nationally renowned Count Basie Theater in Red Bank, NJ. Lightning struck when they were introduced to Berklee School of Music student and bass player Sam Lucid, who immediately suggested fellow Berklee student and multi-instrumentalist Jeremy Kaplan. The addition of fellow Berklee student and collaborator Brian Murray in 2019 made for the quintessential final piece in the Dogs' puzzle. Their commonality and love for improvisation by way of bands like the Grateful Dead and Phish, as well as a fervent inclination for the study of jazz, fusion and classical music has helped shape the free-flowing style that is the Dogs. Their unique synergy and joy in creating "music as an atmosphere" equates simply to, as the band would say, "spreading good music and good energy to good people."
Saturday May 29th- Badfish: A Tribute to Sublime w/s/g lespecial
Gates: 5:00pm / Show: 6:30pm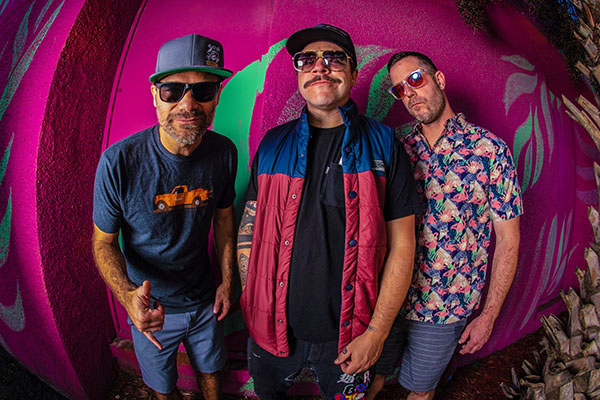 ABOUT BADFISH
The phenomenon known as Sublime, arguably the most energetic, original and uniquely eclectic band to emerge from any scene, anywhere, ended with the untimely death of lead singer, guitarist and songwriter Brad Nowell in May of 1996. But encompassing the sense of place andpurpose long associated with Sublime's music, Badfish, a Tribute to Sublime continues to channel the spirit of Sublime with a fury not felt for some time.
What separates Badfish from other tribute bands is that they have replicated Sublime's essence, developing a scene and dedicated following most commonly reserved for label-driven, mainstream acts. Badfish make their mark on the audience by playing with the spirit of Sublime. They perform not as Sublime would have, or did, but as Badfish does.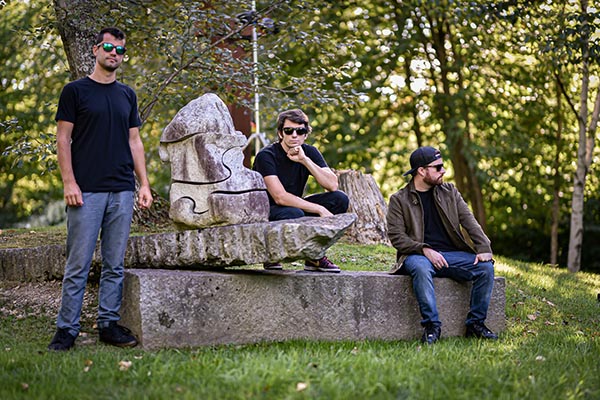 lespecial carve their own sonic path in modern music, creating their signature blend of "heavy future groove." The power trio's fresh synthesis of varied and divergent influences doesn't underestimate the listener, reflecting a post-modern cultural climate in which fans have space on their aural palette for J Dilla, Radiohead, King Crimson and Fela Kuti.

Veering from hip-hop to metal, prog to house, pensive indie-rock to apocalyptic dub, leaving room for head banging and hip swaying alike, while still presenting a unified sound and vision.
Band Website: www.lespecial.net
ALL SHOW INFO:
Tickets are sold per pod - per day only.
Preferred parking is per day only.
Preferred Parking is within 300' of the Gate. All members of your pod must be in your vehicle. Vehicles MUST exit the parking area by 12am.
GENERAL RULES & INFORMATION (Please Read Carefully):
This is a POD concert. By purchasing a ticket, you are purchasing a single pod, which includes admission for up to 5 people max to occupy that pod. Each pod is roughly 8.5 ft x 8.5 ft and has roughly 8.5 ft of space on all 4 sides. Please Note: you will only be issued one (1) ticket for your pod so please plan to arrive with the other people in your pod, as each ticket can only be scanned one (1) time. There will be no congregating to wait for members of your pod at the gate.
Face coverings are required at all times, in accordance with NYS Guidelines, if you are over the age of 2 and medically able to tolerate such covering. Individuals may however, temporarily remove their face covering while inside their designated pod in order to eat or drink.
In order to enter the site, you will need the following (NO EXCEPTIONS):
1) Printout of E-Ticket (1 per pod)
2) Submit to a touchless temperature screening (must be UNDER 100.4°)
ARRIVAL:
Upon entry you will:
1) Receive a touchless temperature screening
2) Have your ticket scanned
3) Receive your wristbands
Food and a variety of adult beverages and soft drinks will be available for purchase. All food/beverage stations and restrooms will have ground markings to assist in observing social distancing measures while in line. Food and drinks may only be consumed inside your designated pod.
Additional Rules:
Absolutely no refunds - No exceptions (other than cancellation of the event).

Event is rain or shine.

Pods are transferable as long as the person you transfer to has the e-ticket as well as ALL other info as required per confirmation email at arrival. Each pod ticket can only be scanned one time so do not share your ticket with anyone.

No re-entry

No pets

No backpacks

No coolers

No outside food or drinks

One (1) unopened water or one (1) empty plastic drinking bottle allowed per person as well as special needs food items.

No fireworks

No weapons or self-defense products allowed

Clear handbags ONLY

Lawn / camping chairs are allowed and highly recommended (un-bagged only)

No EZ Ups or tents

No pod exchanges.

No pod hopping.
STATE & LOCAL RE-OPENING GUIDELINES
By purchasing a ticket, you and all guests agree to abide by the venue's rules of conduct as outlined below. Any guest who fails to comply with these conditions will be required to leave without a refund.
The following guidelines are in place until further notice, and are subject to change according to state and local officials:
Attendees/ticket purchasers also acknowledge and agree to comply with all Covid-19 regulations, current and future, including but not limited to, wearing masks outside your pod, social distancing, and all other safe practices further outlined below. Current guidelines, safe practices, and other info can be found here:
RULES OF CONDUCT:
Please be aware that changes may have occurred on the premises due to COVID-19 restrictions as directed by the state and local health officials, and even if you are familiar with the venue, we ask that you please be attentive for, and respect any and all changes and notices that may be in effect at the time of the event. Please review carefully and adhere to current safety guidelines outlined below to help us to create a safe and enjoyable event for everyone - and so that we can CONTINUE to do so.
Social distancing guidelines must be adhered to at all times. Please remain at least 6ft apart from others not in your pod at all times.



Face coverings are required at all times if you are over the age of 2 and medically able to tolerate such covering. Individuals may however, temporarily remove their face covering while inside their designated pod in order to eat or drink.

All guests must remain inside their pods at all times except for bathroom trips and going to vendors. Switching pods is NOT allowed.


Restrooms are handicapped accessible and are located in the bathroom building. Please review and adhere to all posted instructions before entering and maintain social distancing in line. All guests must wear a face mask when visiting the restroom.




Attendants will be sanitizing each restroom on a consistent basis using the required alcohol cleaning supplies recommended by the CDC.
DISCLAIMER:
Absolutely no refunds - no exceptions (unless the event is cancelled). Rain or shine. In the event of severe weather, announcements and instructions will be broadcast over the public address system. Lineups and times are subject to change. Any ticket suspected of being purchased for the sole purpose of reselling can be canceled at the discretion of Improv Records Inc or any agent appointed by Improv Records Inc. Tickets available at the door (if not sold out)
COVID-19 Warning/Terms & Conditions-
All ticket holders freely and voluntarily assume all risks, hazards and dangers arising from or relating in any way to the risk of contracting a communicable disease or illness (including exposure to COVID-19, a bacteria, virus, or other pathogen capable of causing a communicable disease or illness), whether occurring before, during, or after the event, however caused or contracted, and hereby covenant not to sue and waive, release, and discharge any and all claims and potential claims against Improv Records Inc, Charles R Wood Festival Commons, The Village and Town of Lake George, Warren County, NY, their Boards, Officers and Employees, any and all affiliates, owners, members, officers, principals, directors, employees, agents, and volunteers relating to such risks to the fullest extent allowed under New York State law. If you are purchasing tickets for other people, you agree that all parties have reviewed, acknowledged, and agreed to this waiver, and you warrant and represent that you have the right, authority, and capacity to enter into this Agreement on behalf of yourself, your minor children, and any other people for whom you are purchasing tickets. You hereby agree to indemnify, save, and hold harmless Improv Records Inc including all entities as described above from any and all loss, liability, damage, or cost, including attorney's fees, arising from or relating to exposure to or physical illness or death from COVID-19. We have taken enhanced health and safety measures – for patrons, artists, crew and staff. You must follow all posted instructions while on Charles R. Wood Festival Commons property. An inherent risk of exposure to COVID-19 exists in any public place where people are present. COVID-19 is an extremely contagious disease that can lead to severe physical illness and death. To enter Charles R. Wood Festival Commons property, all ticket holders are required to have their temperatures taken and recorded by Improv Records Inc. Anyone refusing to comply with the forgoing requirements will not be allowed entry onto Charles R. Wood Festival Commons property. Anyone who has a temperature above 100.4 degrees Fahrenheit, or who is observed exhibiting symptoms of COVID-19 will not be allowed entry onto Charles R Wood Festival Commons property. Improv Records Inc (and appointed agents) has the right, at its sole discretion, to deny entry onto Charles R Wood Festival Commons' property for any reason, including but not limited to those reasons provided herein. According to the Centers for Disease Control and Prevention, senior citizens and guests with underlying medical conditions are especially vulnerable. By visiting Charles R. Wood Festival Commons, you voluntarily assume all risks related to exposure to COVID-19. By purchasing tickets you are in essence clicking "I Accept" and confirming you and all persons with you agree to these expressed conditions as well as any other conditions imposed by NYS, Warren County NY, and Village/Town of Lake George NY.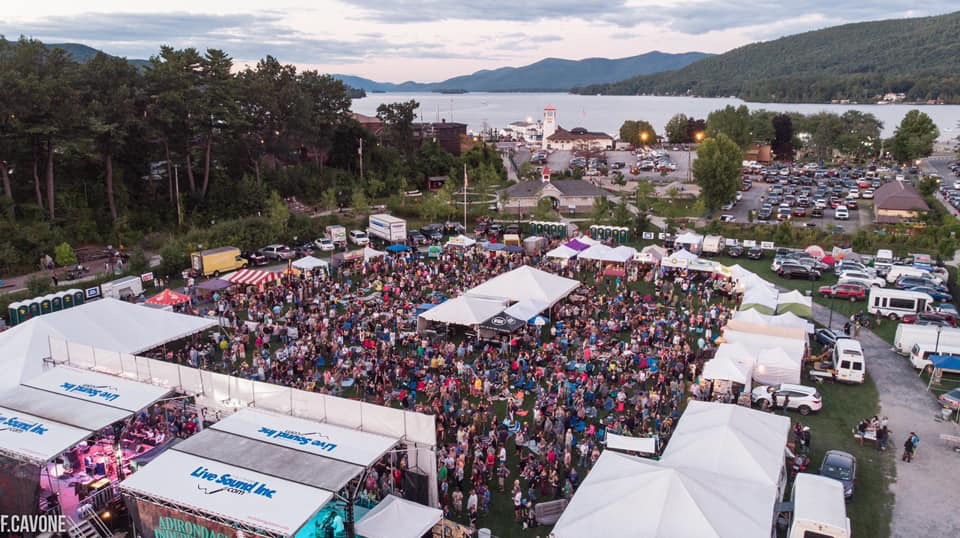 Venue Details
Charles R Wood Festival Commons
17 West Brook Road, Lake George, New York, 12845, United States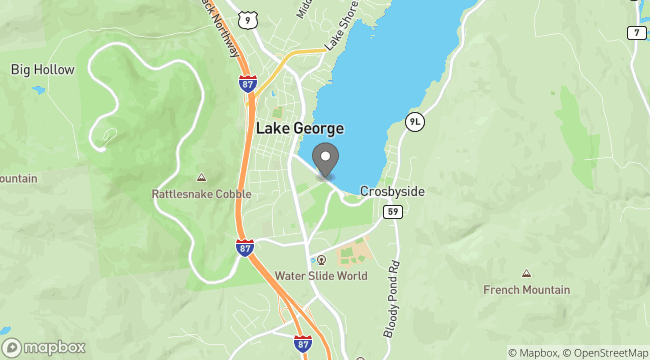 Improv Records
Producing the finest events in the North Country for over 12 years....