Description
Max Creek and The Mallett Brothers Band
SATURDAY JUNE 12, 2021 || LAKE GEORGE, NY
presented by Guthrie Bell and the LGD/50 Concert Series
(An A.I.M.Family Production)
Gates: 5:00pm / Show: 6:00pm
*Online tickets sales have ended. Tickets will be available at the gate.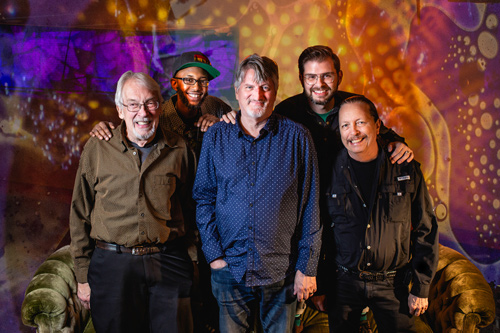 Max Creek: In those rare instances that a band reaches its fourth decade, it's usually a result of stardom. It's easy enough to keep things together when each member has a jet and techs on retainer and the world tour rolls around every few years. But that's not how Max Creek has done it. In 40+ years Max Creek has been small, big, regionally-huge, medium, and any other size one can think of; they've never graced the cover of Rolling Stone, but you'd be hard pressed to find a music fan in the Northeast that hadn't heard of them.
Well then, how'd they do it?
If you knew Max Creek you'd answer simply, "they just did." Creek lacks pretense; there is no hip style or genre-title that can define them. From the beginning they've mixed anything they liked—rock, country, reggae, soul, jazz, calypso—in with their own great songs and it's all just come out sounding like Creek. As such they've never been the hot item in the flavor-of-the-year club yet they've also never gone out of style. Moreover, Creek exudes confidence but lacks ego; each member is an incredible musician but that's never been what it was about.
But that is all things Creek is not, and what Creek is is far more important. The band is certainly joyous, and their stage is full of smiles and laughter, both during and between songs. All one has to do is glance into the crowd to see that the feeling is contagious. Creek is also much more engaging than the average band, sculpting lengthy shows on-the-fly from their 200+ song catalog with rockers, ballads, deep jams and crowd sing-alongs all tucked into their perfect places. And Creek is, most definitely, a family. 40-odd years in, the audience is a multi-generational stew; it's not uncommon to witness old-school Creek Freeks getting down with their teenage (or older!) kids.
Creek itself is multigenerational. Though the "front line" of guitarist Scott Murawski, keyboardist Mark Mercier and bassist John Rider has remained intact since the mid-70s, the current drums and percussion team of Bill Carbone and Jamemurrell Stanley weren't even born when Max Creek was founded.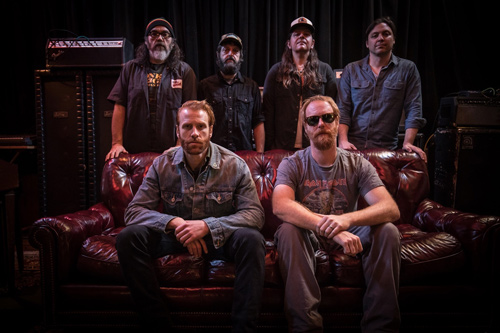 The Mallett Brothers Band is an independent rock and roll / Americana / country band from Maine. Their busy tour schedule since forming in 2009 has helped them to build a dedicated fanbase across the U.S. and beyond while still calling the state of Maine their home. With a style that ranges from alt-country to Americana, country, jam and roots rock, theirs is a musical melting pot that's influenced equally by the singer/songwriter tradition as by harder rock, classic country and psychedelic sounds.
* These are pod-style concerts. Tickets are sold by the pod and each pod ticket includes admission for up to 5 people max.
ONE SEAT = ONE POD for 5 people max.
*** Please Review General Rules and Information below the band bios
ALL SHOW INFO:
Tickets are sold per pod
Preferred parking is per day only.
Preferred Parking is within 300' of the Gate. All members of your pod must be in your vehicle. Vehicles MUST exit the parking area by 12am.
GENERAL RULES & INFORMATION (Please Read Carefully):
This is a POD concert. By purchasing a ticket, you are purchasing a single pod, which includes admission for up to 5 people max to occupy that pod. Each pod is roughly 8.5 ft x 8.5 ft and has roughly 8.5 ft of space on all 4 sides. Please Note: you will only be issued one (1) ticket for your pod so please plan to arrive with the other people in your pod, as each ticket can only be scanned one (1) time. There will be no congregating to wait for members of your pod at the gate.
Face coverings are required at all times, in accordance with NYS Guidelines, if you are over the age of 2 and medically able to tolerate such covering. Individuals may however, temporarily remove their face covering while inside their designated pod in order to eat or drink.
In order to enter the site, you will need the following (NO EXCEPTIONS):
1) Printout of E-Ticket (1 per pod)
2) Submit to a touchless temperature screening (must be UNDER 100.4°)
ARRIVAL:
Upon entry you will:
1) Receive a touchless temperature screening
2) Have your ticket scanned
3) Receive your wristbands
Food and a variety of adult beverages and soft drinks will be available for purchase. All food/beverage stations and restrooms will have ground markings to assist in observing social distancing measures while in line. Food and drinks may only be consumed inside your designated pod.
Additional Rules:
Absolutely no refunds - No exceptions (other than cancellation of the event).

Event is rain or shine.

Pods are transferable as long as the person you transfer to has the e-ticket as well as ALL other info as required per confirmation email at arrival. Each pod ticket can only be scanned one time so do not share your ticket with anyone.

No re-entry

No pets

No backpacks

No coolers

No outside food or drinks

One (1) unopened water or one (1) empty plastic drinking bottle allowed per person as well as special needs food items.

No fireworks

No weapons or self-defense products allowed

Clear handbags ONLY

Lawn / camping chairs are allowed and highly recommended (un-bagged only)

No EZ Ups or tents

No pod exchanges.

No pod hopping.
STATE & LOCAL RE-OPENING GUIDELINES
By purchasing a ticket, you and all guests agree to abide by the venue's rules of conduct as outlined below. Any guest who fails to comply with these conditions will be required to leave without a refund.

Attendees/ticket purchasers also acknowledge and agree to comply with all Covid-19 regulations, current and future, including but not limited to, wearing masks outside your pod, social distancing, and all other safe practices further outlined below. Current guidelines, safe practices, and other info can be found here:
RULES OF CONDUCT:
Please be aware that changes may have occurred on the premises due to COVID-19 restrictions as directed by the state and local health officials, and even if you are familiar with the venue, we ask that you please be attentive for, and respect any and all changes and notices that may be in effect at the time of the event. Please review carefully and adhere to current safety guidelines outlined below to help us to create a safe and enjoyable event for everyone - and so that we can CONTINUE to do so.
Social distancing guidelines must be adhered to at all times. Please remain at least 6ft apart from others not in your pod at all times.



Face coverings are required at all times if you are over the age of 2 and medically able to tolerate such covering. Individuals may however, temporarily remove their face covering while inside their designated pod in order to eat or drink.

All guests must remain inside their pods at all times except for bathroom trips and going to vendors. Switching pods is NOT allowed.


Restrooms are handicapped accessible and are located in the bathroom building. Please review and adhere to all posted instructions before entering and maintain social distancing in line. All guests must wear a face mask when visiting the restroom.




Attendants will be sanitizing each restroom on a consistent basis using the required alcohol cleaning supplies recommended by the CDC.
DISCLAIMER:
Absolutely no refunds - no exceptions (unless the event is cancelled). Rain or shine. In the event of severe weather, announcements and instructions will be broadcast over the public address system. Lineups and times are subject to change. Any ticket suspected of being purchased for the sole purpose of reselling can be canceled at the discretion of Improv Records Inc or any agent appointed by Improv Records Inc. Tickets available at the door (if not sold out)
COVID-19 Warning/Terms & Conditions-
All ticket holders freely and voluntarily assume all risks, hazards and dangers arising from or relating in any way to the risk of contracting a communicable disease or illness (including exposure to COVID-19, a bacteria, virus, or other pathogen capable of causing a communicable disease or illness), whether occurring before, during, or after the event, however caused or contracted, and hereby covenant not to sue and waive, release, and discharge any and all claims and potential claims against Improv Records Inc, Charles R Wood Festival Commons, The Village and Town of Lake George, Warren County, NY, their Boards, Officers and Employees, any and all affiliates, owners, members, officers, principals, directors, employees, agents, and volunteers relating to such risks to the fullest extent allowed under New York State law. If you are purchasing tickets for other people, you agree that all parties have reviewed, acknowledged, and agreed to this waiver, and you warrant and represent that you have the right, authority, and capacity to enter into this Agreement on behalf of yourself, your minor children, and any other people for whom you are purchasing tickets. You hereby agree to indemnify, save, and hold harmless Improv Records Inc including all entities as described above from any and all loss, liability, damage, or cost, including attorney's fees, arising from or relating to exposure to or physical illness or death from COVID-19. We have taken enhanced health and safety measures – for patrons, artists, crew and staff. You must follow all posted instructions while on Charles R. Wood Festival Commons property. An inherent risk of exposure to COVID-19 exists in any public place where people are present. COVID-19 is an extremely contagious disease that can lead to severe physical illness and death. To enter Charles R. Wood Festival Commons property, all ticket holders are required to have their temperatures taken and recorded by Improv Records Inc employees, contractors, agents, and/or volunteers and must complete a COVID-19 questionnaire. Information collected for contact tracing purposes will not be shared or used for any other purpose. Anyone refusing to comply with the forgoing requirements will not be allowed entry onto Charles R. Wood Festival Commons property. Anyone who has a temperature above 100.4 degrees Fahrenheit, or who is observed exhibiting symptoms of COVID-19 will not be allowed entry onto Charles R Wood Festival Commons property. Improv Records Inc (and appointed agents) has the right, at its sole discretion, to deny entry onto Charles R Wood Festival Commons' property for any reason, including but not limited to those reasons provided herein. According to the Centers for Disease Control and Prevention, senior citizens and guests with underlying medical conditions are especially vulnerable. By visiting Charles R. Wood Festival Commons, you voluntarily assume all risks related to exposure to COVID-19. By purchasing tickets you are in essence clicking "I Accept" and confirming you and all persons with you agree to these expressed conditions as well as any other conditions imposed by NYS, Warren County NY, and Village/Town of Lake George NY.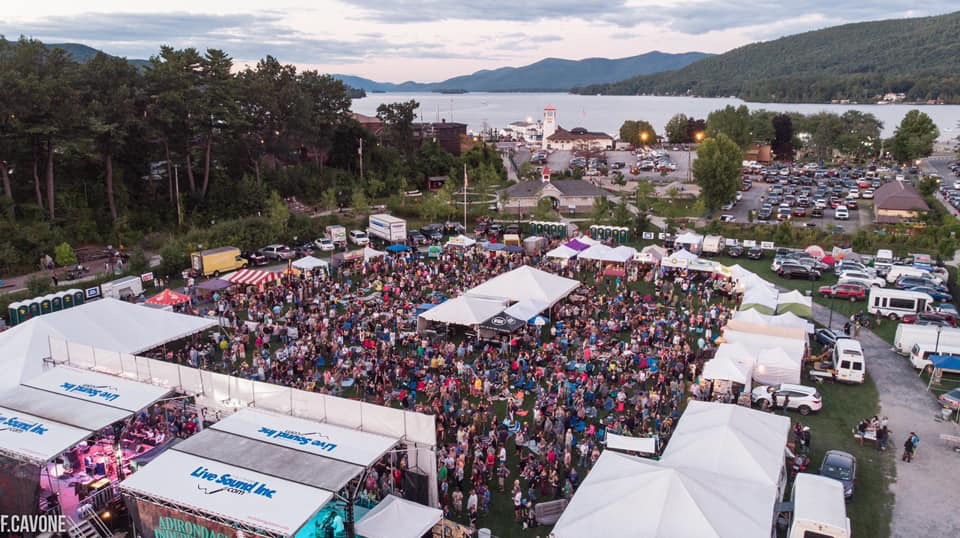 Venue Details
Charles R Wood Festival Commons
17 West Brook Road, Lake George, New York, 12845, United States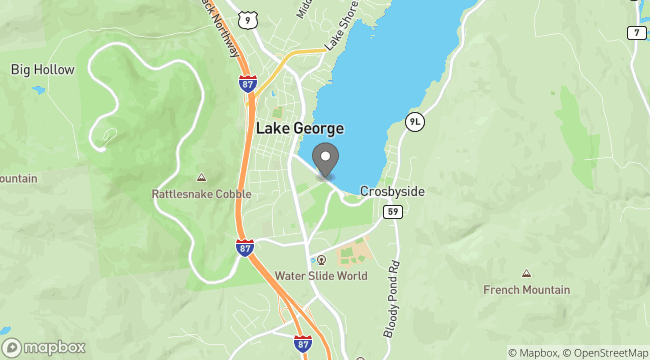 Improv Records
Producing the finest events in the North Country for over 12 years....