Description
Join the Middle Colorado Watershed Council's (MCWC) 2022 Wild & Scenic Film Festival, where we share beautiful independent films that inform and inspire people to take action. Our audience comes together to share their love of the river: to laugh, to cry, and to get excited about how you can join MCWC in its mission to evaluate, protect, and enhance the health of our watershed!
Please note: No refunds will be issued within 24 hours of the event. Read the full ticket purchase policy here.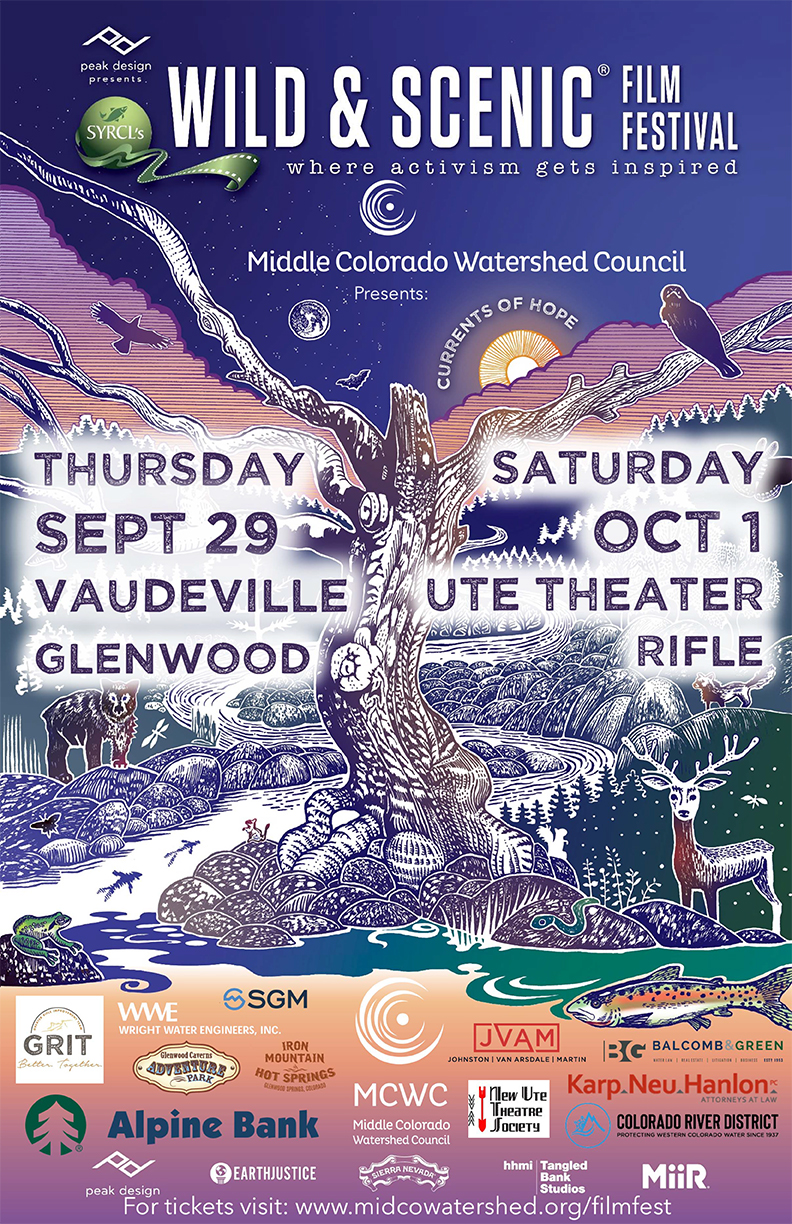 Date & Time
Sat, Oct 1, 2022 6:30 PM
Ute Theater Box Office - City of Rifle
The Ute Theater Box Office is the official ticket source of events at the Ute Events Center, the City of Rifle, and throughout the area.