Description
Course Date/Time: Saturday, May 21 & Sunday, May 22 from 2:00 pm to 5:00 pm
1 in 5 Americans may experience a mental health challenge each year. Mental Health First Aid is a 3-year skills-based certification course that teaches you how to identify, understand, and respond to someone experiencing a mental health or substance use challenge. This training helps participants become more aware and more informed.
The virtual model of the course includes a 2-hour online self-taught portion and a 6-hour instructor guided Zoom session. Attendees must attend both 3-hour sessions on May 21 & 22 to receive certification.
The course includes participant interaction, robust group discussions and practical information to help make a difference and save lives.
*Course pending minimum attendance of five participants.
**Registration is transferrable. Will make every attempt to reschedule participants unable to attend in another course. No refunds.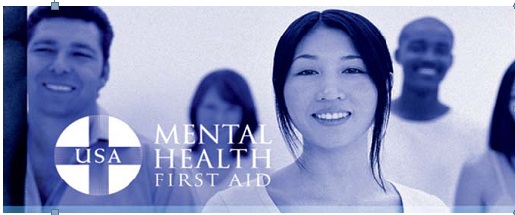 Date & Time
May 21, 2022 2:00 PM - May 22, 2022 5:00 PM
Dominion Service Solutions, LLC