Description
Stories are what make us who we are. They tell other people about our lives while reaffirming the narratives we hold close to our identity.
And they're often uncomfortable--especially when they're about how we build and express our identity.
My Uncomfortable Hoodie (MUH) is a storytelling series, recorded live, that gives a platform to those with a story to tell. And that's all of us. Through honesty and vulnerability, we empower ourselves and others when we divulge the stories of how we came to be and how we continue to grow. MUH presents 6 storytellers onto the Grace Jollymore stage to talk about who they are, how they came to be, and where they're going. MUH is stories about the diverse elements that make up our lives: childhood, adulthood, manhood, womanhood, and more.
So join us for a night of stories from Hannah Martin, Yohvn Blvck, Jennah Jamieson, Brandt Eisner, Paula Arsenault, and Joan MacKeigan.
While in the building, please wear a mask, keep a happy distance from your fellow guests, and practice effective hand washing. We only provide tickets to 1/3 of our typical seating, so space is limited, but roomy.
Performance begins at 7pm with doors opening at 6:30pm.
Admission is $10 a ticket and are available here or by calling (902) 657 3500 during our open hours Wednesday through Saturday from 10-5pm and Sunday from 12-4pm. To keep our stories financially accessible, we have a 'no one turned away' policy and are happy to provide admission to those in precarious financial situations.
At the Grace, we believe that our communities are better when they include diverse voices, bodies, and experiences. Should you require any assistance, please be encouraged to reach out to our manager Marshall Feit for any support to make sure your visit is comfortable.
Any questions can be forwarded to Marshall Feit at (902) 657 3500 or at arts@creamerysquare.ca
Please be aware in advance that the evening is recorded live to be released as a podcast for those unable to attend.
We gratefully acknowledge the support of the Rural Communities Foundation, the Government of Canada's Equity Fund, and the support of the Creamery Square Arts Society at the Grace Jollymore.
Date & Time
Sat., Apr. 17, 2021 7:00 p.m. - 9:00 p.m.
Venue Details
The Grace Jollymore Joyce Arts Centre
31 Creamery Road, Tatamagouche, Nova Scotia, B0K 1V0, Canada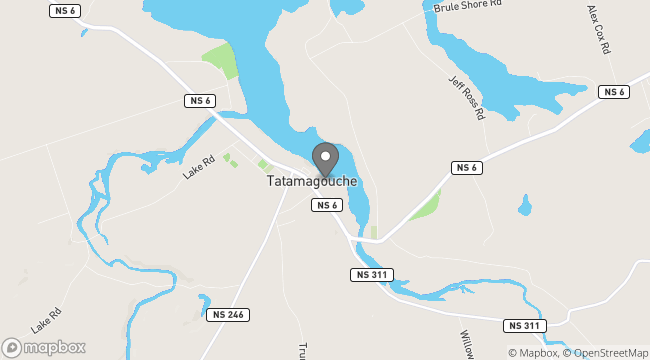 The Grace Jollymore Joyce