Description
Join us for our next joint meeting of the NDIA and Women in Defense Central Florida Chapters. Our September meeting will feature an overview and insights from the Air Force Agency for Modeling and Simulation (AFAMS). Joining us will be Colonel Timothy Beer, AFAMS Commander, and Mr. Eliot Ramey, AFAMS Deputy Director. They will introduce Dr. David Stargel who has just assumed the position of AFAMS Technical Director.
Due to the recent rise in Covid cases and restrictions on our military community to attend events in person, we will be holding this meeting virtually. All proceeds from the registration fee will be used for the variety of STEM programs and scholarships supported by NDIA and WID.
Colonel Timothy Beers is the Commander of the Air Force Agency for Modeling and Simulation (AFAMS), a Field Operating Agency subordinate to Headquarters U.S. Air Force (HAF) A3T. There he leads a team of military, civilian, and contractor modeling and simulation experts charged with driving innovation and interoperability enabling warfighters to maximize performance, improve decision-making skills, and build a more lethal force to win any fight, any time. AFAMS exercises direct liaison authority with Department of Defense, Combatant Commands, Joint and Air Force organizations, and other government agencies in order to facilitate full-spectrum readiness and support integrated, realistic, and efficient operational training across warfighting domains. Along with efforts to strengthen joint/interagency collaboration, reusability, interoperability, and cohesive training capability/infrastructure, AFAMS is also the Lead Agent for identifying, prioritizing, tracking and advocating for enterprise-level operational training requirements, data/knowledge management, and modeling and simulation technical standards.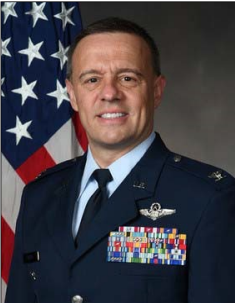 Mr. Eliot S. Ramey is the Deputy Director of the Air Force Agency for Modeling and Simulation (AFAMS), which is the lead agent for centralized management of Air Force cross-functional and shared live, virtual, and constructive operational training (LVC-OT) foundational capabilities and resources supporting the Air Force service core functions. As deputy commander, Mr. Ramey assists the commander in responsibilities for overseeing Air Force initiatives for enterprise solutions that will help build an efficient foundation to achieve "Readiness Thru LVC," and allow warfighters to maximize performance and decision-making.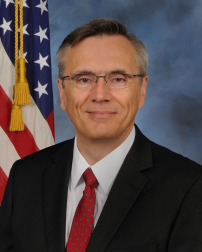 Date & Time
Thu, Sep 23, 2021 11:30 AM - 1:00 PM
NDIA Central Florida Chapter