Description
River & Rail Theatre Company presents the Knoxville premiere of Antoinette Nwandu's play, Pass Over. Pass Over made its Broadway premiere this August, and River & Rail is thrilled to bring this powerful, poignant story to Knoxville audiences. Pass Over takes as its inspiration the classic play, Waiting for Godot, and the biblical Exodus story. It follows two young Black men, Moses and Kitch, who talk shop, pass the time, and hope that maybe today will be different. As they dream of their promised land, a stranger wanders into their space and disrupts their plans. Evoking heartbreak, hope, and joy, Pass Over crafts everyday profanities into poetic and humorous riffs, illuminating the unquestionable human spirit of young men looking for a way out.
Pass Over Book Club
In partnership with The Bottom, River & Rail is hosting a Pass Over book club. The club will examine the play's themes of over-policing and Moses and Kitch's search for the promised land through reading and discussion of Mariame Kaba's We Do This Til We Free Us: Abolitionist Organizing and Transformative Justice. The club will meet via zoom on September 14, 21, 28 and October 5 from 5:00-6:30 pm. To join the club, please select the Book Club Add-on at checkout.
Content Warning
Please be aware that Pass Over uses strong language, including frequent use of the n-word, and deals directly with police brutality, gun violence, and has depictions of racial violence. We recommend the show for ages 15 and up. If you have specific questions or concerns about the content of the production, please contact our staff, who will be happy to provide more information.
COVID Safety Protocols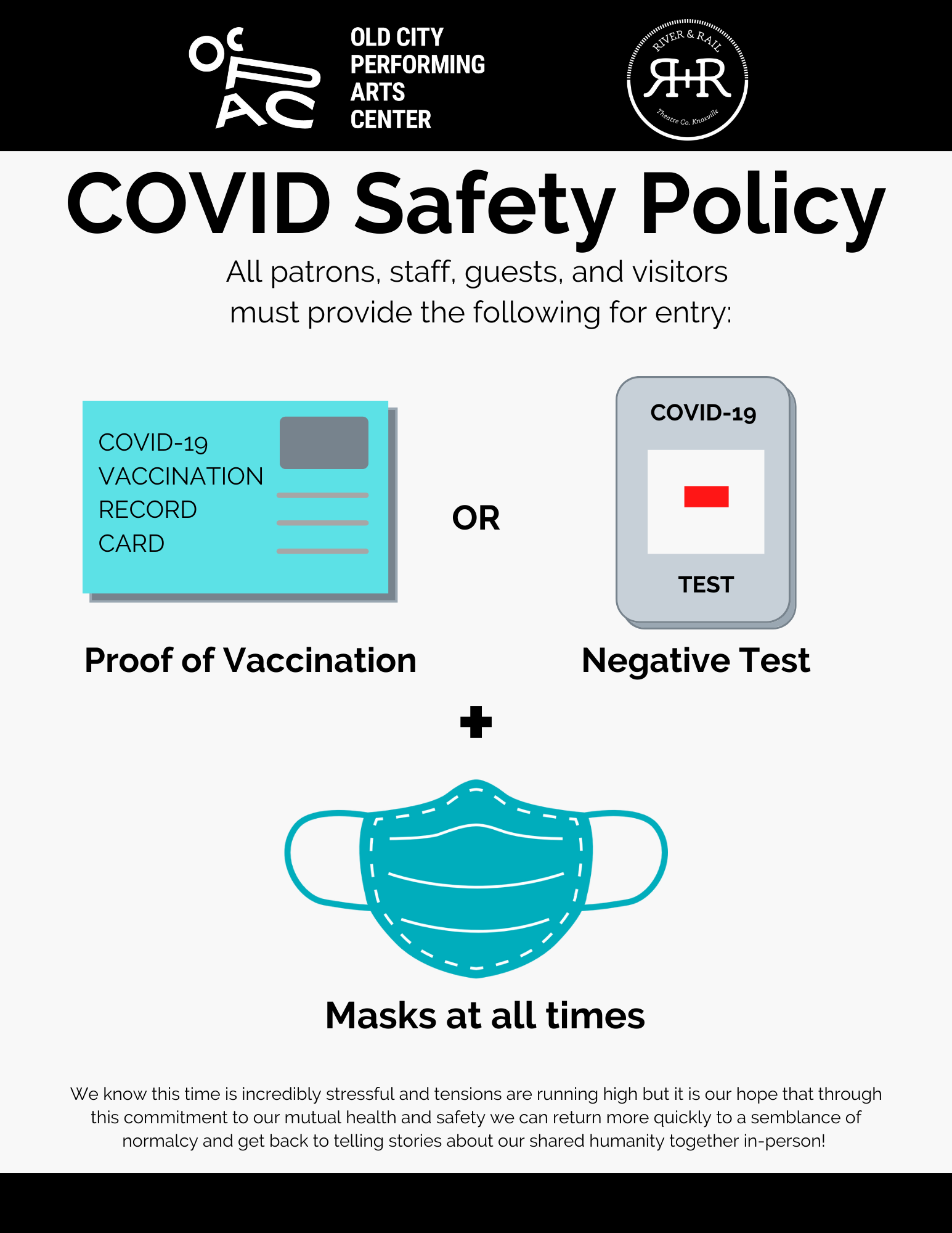 We are thrilled to re-open our doors and welcome you all back! Here's what we're doing to keep everyone safe:
All patrons, staff, guests, and visitors must provide the following for entry: Covid-19 Vaccination Record Card OR a negative Covid-19 test (printed or digital copy accepted) & a mask at all times.
We know this time is incredibly stressful and tensions are running high, but it is our hope that through this commitment to our mutual health and safety, we can return more quickly to a semblance of normalcy and get back to telling stories about our shared humanity together in-person.
Date & Time
Sep 29 - Oct 10, 2021
River & Rail Theatre Company