Description
Join us on Thursday, 17 November at the Holiday Inn East - UCF to hear from Mrs. Karen Saunders, Program Executive Officer Simulation, Training and Instrumentation (PEO STRI). PEO STRI executes a multi-billion dollar program annually and is staffed by more than 1,000 military, government civilian, and service support contractors. The organization also manages Foreign Military Sales programs that support more than 65 countries. Mrs. Saunders bio can be found below.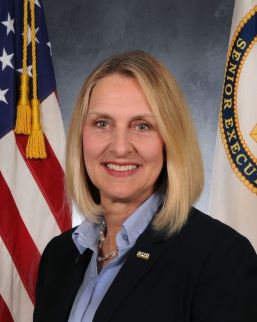 Registration check-in opens at 1100. The program begins at 1130. Lunch will be served at 1230. The event ends at 1300.
Our events would not be possible without our annual and bi-monthly meeting sponsors. Learn more about these dynamic companies who are leading innovators in the defense modeling, simulation, and training industry.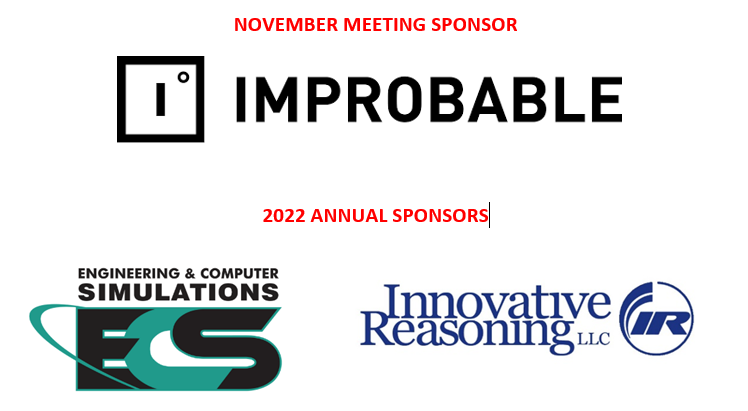 Prior to this assignment, Ms. Saunders served as the Chief of Staff for the Undersecretary of Defense for Acquisition and Sustainment (USD(A&S)). In this capacity, she was responsible to the USD(A&S) for daily management and operation on all matters pertaining to acquisition; contract administration; logistics and materiel readiness; installations, environment, and operational energy; chemical, biological, and nuclear weapons; the acquisition workforce; and the defense industrial base.
From June 2015 until September 2017, Ms. Saunders served as the Department of Defense's (DoD) Executive Director, Defense Science Board, responsible for the management and operation of the Department's Acquisitions, Science and Technology Federal Advisory Board; and as the Program Manager for the Science, Technology, Engineering and Mathematics (STEM) Development Office responsible for leading the execution of the National Defense Education Program portfolio in all aspects of the DoD's STEM policy guidance and oversight; program assessment and evaluation; and education, outreach, and training.
In December 2014, Ms. Saunders culminated a 30-year honorable career in the U.S. Army as a Colonel serving as the Chief of Staff for the Assistant Secretary of the Army for Acquisition, Logistics, and Technology. Prior to this, she served on the Office of the Secretary of Defense's (OSD) staff as the Military Assistant to the Principal Deputy to the Assistant Secretary of Defense for Research and Engineering.
Prior to serving on the OSD staff, she was assigned to the NATO Training Mission - Afghanistan, Combined Security Transition Command - Afghanistan serving as the Chief, Security Cooperation Division; Security Assistance Office, responsible for Afghan National Security Forces Acquisition and Foreign Military Sales Advising and the command's End Use Monitoring Mission and G4, Deputy Commanding General-Army, responsible for Afghan Army force generation and fielding. She also served as the Senior Advisor to the Afghan National Army Ministry of Defense Acquisition, Technology, and Logistics Deputy Minister.
Ms. Saunders was commissioned as a Military Intelligence Corps Second Lieutenant upon graduation from Oklahoma State University, Stillwater, Oklahoma. She has held command and staff assignments in Military Intelligence and Operations Research and Systems Analysis including Strategic Intelligence Research Analyst, U.S. Army Concepts Analysis Agency, Bethesda, Maryland; Chief, Intelligence Systems Division, Battle Command Battle Lab - Huachuca; Battalion Executive Officer and Operations Officer, 304th Military Intelligence Battalion and 305nd Military Intelligence Battalion, Fort Huachuca, Arizona. Upon assessing into the Army Acquisition Corps, Ms. Saunders' assignments included Project Director, Tactical Simulation and Warfighters' Simulation Intelligence Models, Simulation, Training, and Instrumentation Command, Orlando, Florida, and Deputy Director, Whitfill Central Technical Support Facility, Program Executive Office, Command Control and Communications (Tactical), Fort Hood, Texas. In command select assignments, Ms. Saunders served as the Product Manager, Future Combat System-Battle Command, Fort Monmouth, New Jersey, and Project Manager, Constructive Simulation, PEO STRI, Orlando, Florida.
Her military education includes the Military Intelligence Basic and Advanced Courses, Operations Research and Analysis Course, Army Command and General Staff College, and the National War College. Her civilian education includes a Bachelor of Science in Mathematics and Master of Science degrees in Computer Science (Artificial Intelligence/Robotics) from the Naval Postgraduate School and National Security Strategy from the National War College. Ms. Saunders is Level III certified in Program Management.
If you have any questions or need assistance with your registration, please contact Carol Ann Logue at carolann.dykeslogue@ucf.edu.
Date & Time
Thu, Nov 17, 2022 11:00 AM - 1:00 PM
NDIA Central Florida Chapter