Description
Sussex County Community College's Spring Semester play is the comedy "Play On!" by Rick Abbot.
One plucky community theatre is about to produce a show called Murder Most Foul, a new "murder mystery play" with the same title as an Agatha Christie novel but with no relation whatsoever. The director/theatre manager, Gerry, thought producing the play was a good idea since the inexperienced playwright has agreed to let the company perform the show for no charge. Gerry, however, had no idea what disasters awaited her: The show is hilariously amateur, the "murder mystery" plot doesn't really have a murder, and to top it off the playwright keeps changing the story and script only two days from its premiere!
Show dates are:
Friday, May 5 | 7:30 p.m.
Saturday, May 6 | 2 p.m.
Saturday, May 6 | 7:30 p.m.
Sunday, May 7 | 2 p.m.
Tickets are $15 general admission; $10 for students, seniors and US Military. There is a surcharge with tickets purchased online.
"Play On!" is presented by arrangement with Concord Theatricals, on behalf of Samuel French, Inc. www.concordtheatricals.com.
Date & Time
May 5 - 7, 2023
Venue Details
Sussex County Community College Performing Arts Center
1 College Hill Road
Newton,
New Jersey
07860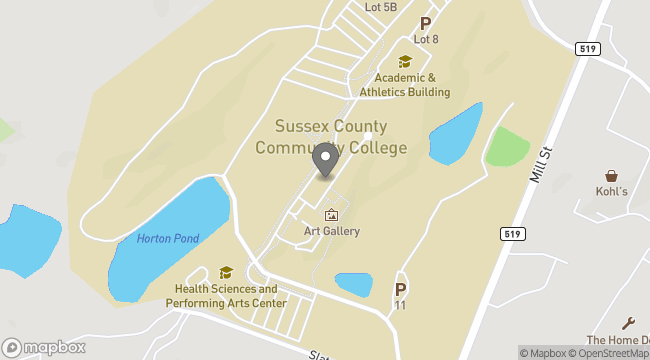 Sussex County Community College