Description
EVENT SCHEDULE
6pm – Doors Open
7pm – Film Viewing Begins
8pm – Panel Discussion with Director
8:30pm – Psychedelic Enthusiast Potluck Mixer
11:30pm – Doors Close
ABOUT THE EVENT
Join us for a Screening and Discussion of the documentary, "Psychedelia: The History and Science of Mystical Experience" at a private home in the Bel Air neighborhood of Los Angeles. Presented by the Los Angeles Medicinal Plants Society (LAMPS).
The film takes viewers on a journey through the origins and resurgence of psychedelic research and explores how spiritual experiences are transforming mental health.
Doors open at 6pm and the film will begin at 7pm, followed by a panel discussion. After our discussion, the house is opened for a pot luck mixer. If you purchase a ticket to the screening, it INCLUDES access to this, so if you'd like you can stick around for food and mingling with people from the community.
If you'd like to ONLY attend the mixer afterwards, you can do so for free by bringing a dish or you can pay for a separate ticket to the mixer.
All ticket sales will go towards supporting the filmmaker and LAMPS. Please consider making an additional donation to your ticket price, which will go towards supporting the work of the independent filmmaker and a society centered around psychedelic medicine.
FILM TRAILER
ABOUT THE FILM
PSYCHEDELIA​ ​is an hour-long documentary film about psychedelic drugs and their ability to induce mystical and religious experiences. The film chronicles their use in controlled research studies prior to the cultural upheaval of the 1960s, when LSD was regarded as a promising medical breakthrough, as well as their recent re-emergence in psychiatry.
Featuring leading experts in the field of psychedelic research, the film tells the story of medical professionals who have re-introduced these compounds into a legal and growing field of study. First-person accounts from a study on end-of-life anxiety explore the profound, life-altering insights psychedelics induce in participants and what these insights might mean for society at large.

REVIEWS
"My two favorite movies that are educational are 'Fantastic Fungi' and 'Psychedelia." There was footage I've never seen and it educated me on some things I did not know."
- Paul Stamets, Mycologist and Author
"I've seen many films on the 1960s and the psychedelic renaissance, but I have to say this is one of the best."
- Dennis McKenna, Ethnopharmacologist
"Absolutely terrific… this is an excellent film and one that should be seen widely. It's really a film whose time has come."
- Britt Bunyard, FUNGI Magazine
EXPERTS FEATURED IN THE FILM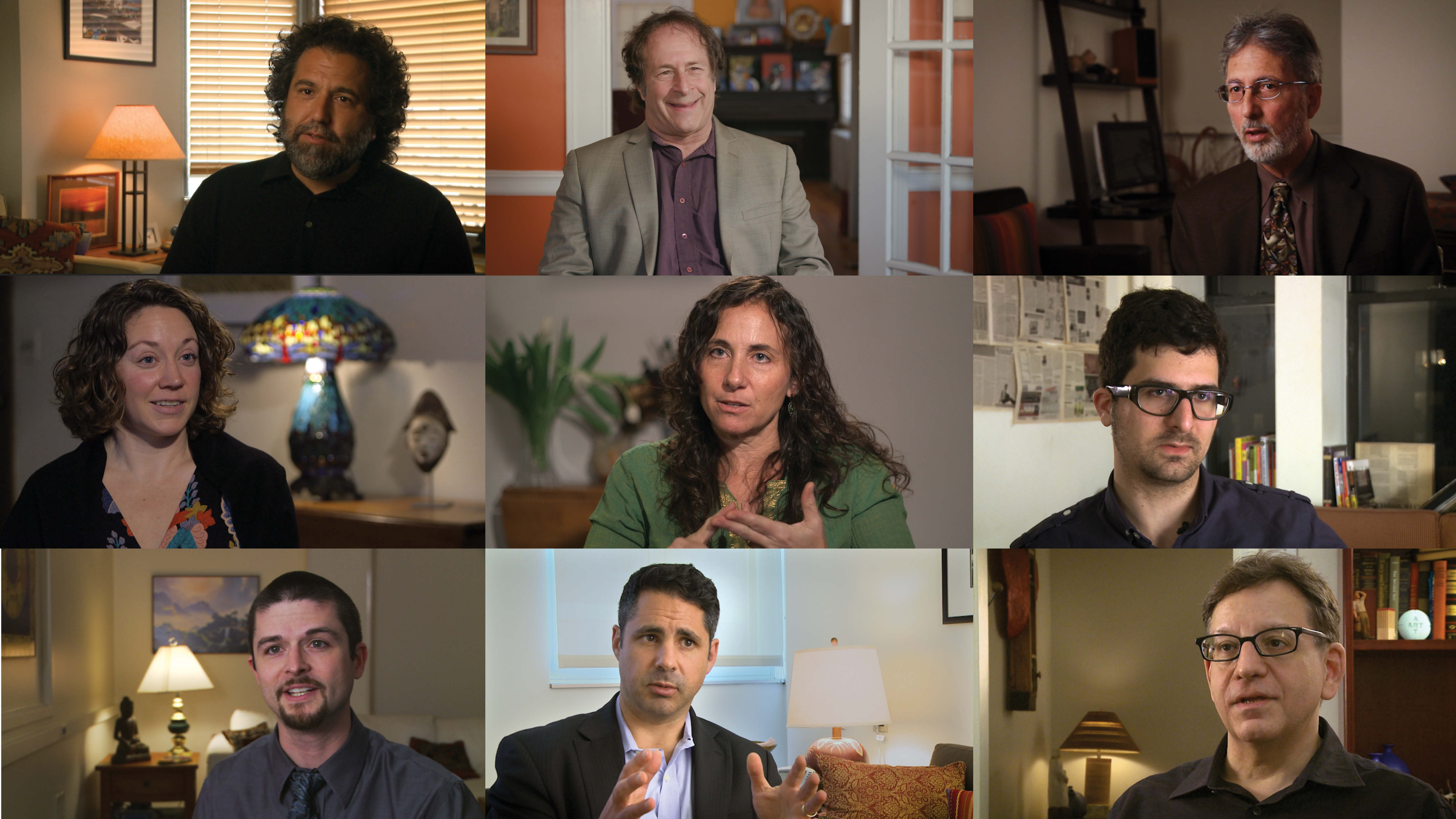 Rick Doblin, Founder of MAPS
Matthew Johnson, Johns Hopkins University
Charles Grob, UCLA
Anthony Bossis, NYU Psilocybin Research Team
Jeffrey Guss, NYU Psilocybin Research Team
Stephen Ross, NYU Psilocybin Research Team
Julie Holland, Psychiatrist and Author
Katherine MacLean, Research Scientist
Herbert Kleber, Psychiatrist
Ingmar Gorman, CEO of Fluence
POST-SCREENING DISCUSSION FEATURING
PAT MURPHY, DIRECTOR OF THE FILM
Pat Murphy is a documentary filmmaker and professional film editor, whose work includes programs for PBS, American Masters, and People magazine. He started making Psychedelia in 2011, upon learning about the NYU Psilocybin Cancer Anxiety Study. Aside from filmmaking, he is an enthusiast for the outdoors, American history, and roots music.
BRAD ADAMS, PhD, FOUNDER & CEO OF LAMPS
Brad Adams received his Ph.D. in counseling psychology at USC, and recently left his Clark-Kent job at the UCLA Medical Center. He is the Founder/CEO of the Los Angeles Medicinal Plant Society (LAMPS), was Chair of the Los Angeles Psychedelic Science (LAPSS 2018) Planning Committee, and was again for LAMPSS 2021.
DR. RANDY SCHARLACH, MEDICAL DIRECTOR & DIRECTOR OF CONSCIOUSNESS STUDIES, FIELD TRIP
Dr. Randy Scharlach is a graduate of UCLA Medical School and the Yale University Department of Therapeutic Radiology. Dr. Scharlach's approach to healing draws from both Eastern and Western Traditions. Certified as a psychedelic therapist by the California Institute of Integral Studies, Randy's expertise is guiding clients towards emotional wellness by learning the nature of the Self.
PAUL LISY, FILMMAKER AND LAMPS PARTNER
Paul is a filmmaker and archive owner who is in the midst of completing THE REACH, a feature documentary film about psychedelics and death. Paul is a long term LAMPS partner and is currently developing two other psychedelic documentaries for the organization.
ABOUT THE VENUE
This is a private home in Bel Air, owned by Judd Weiss. He regularly hosts breathwork sessions and potluck mixers with the psychedelic/cannabis community. This is the first film in a new series of screenings. Parking is abundant.
COVID POLICY
We've waited for a long time to make sure we felt safe having an indoor screening event. We ask that people take responsibility in light of COVID. If you are experiencing symptoms please contact us and we will refund you in full.
QUESTIONS?
Please send any questions to pat@hardrainfilms.com
Date & Time
Sat, Apr 16, 2022 6:00 PM - 11:30 PM