Description
QRAVE (EDM Night @ Mickys WeHo), 21+
Brought to you by QT Nightlife (Switch WeHo, RIZE SF) & YAS Music Collective (SONAR).
Event Hours are 9pm to 2am, but stay for Micky's After Hours past 2am.
Featuring House, Trance, and Techno Music by:
Lighting & Lasers by A PMZ Production
Check out the Gay Almanac Shop at the event.
This is a soft-opening. Support this event and we'll plan more!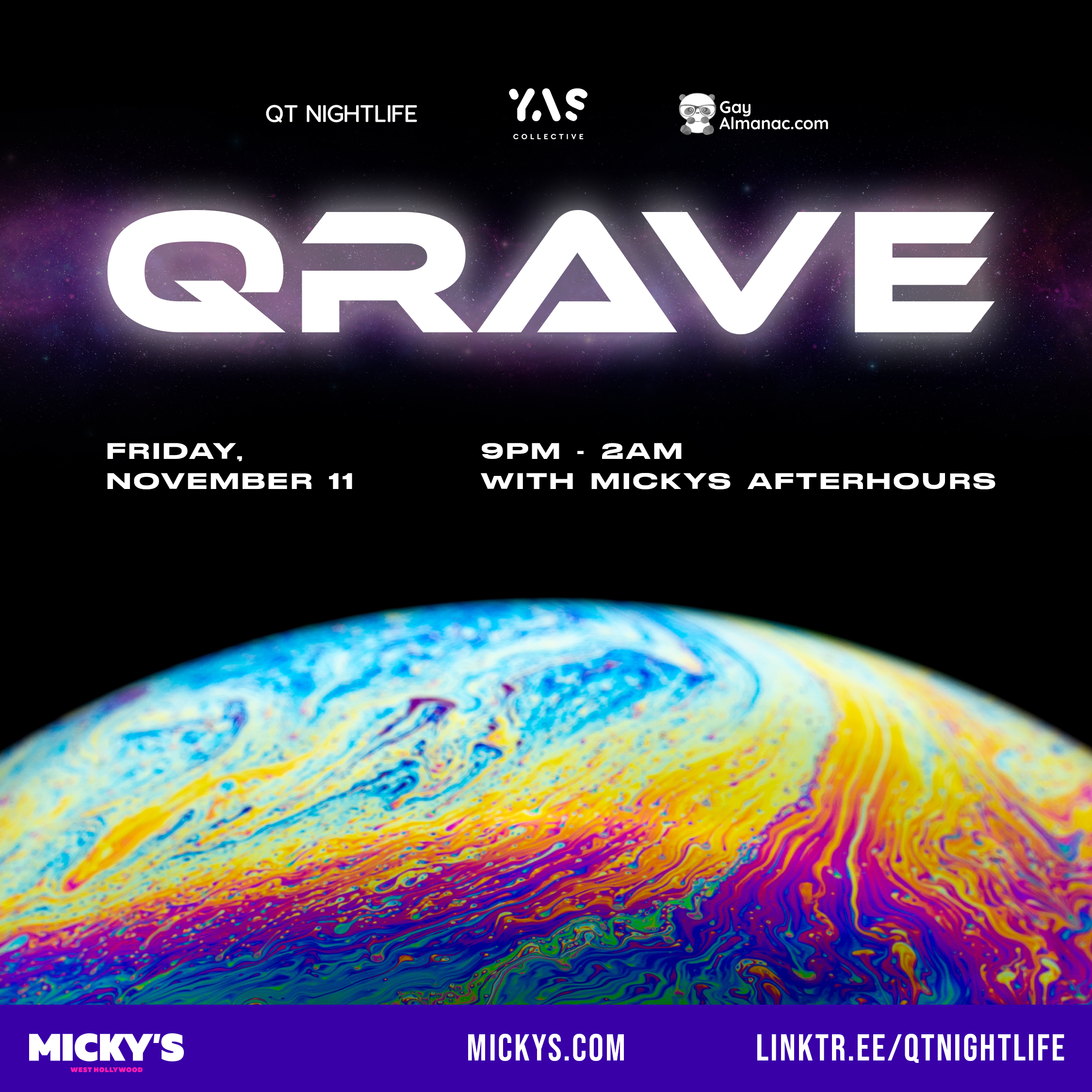 YAS Music Collective | A collective of queer DJ and producer friends across the electronic music spectrum that came together to learn and grow with each other. 🌈🎧
QT Nightlife | Empowering the next generation of queer and trans nightlife organizers
We center around the idea that space is essential for community. A space can bring us together as we celebrate in pride. In our spaces, we explore our identities and find our true selves. We build relationships, find love, and create connections that form community. Our spaces give us power and create room for joy. For queer and trans people, especially those of us with intersecting identities, space is essential.
Date & Time
Nov 11, 2022 9:00 PM - Nov 12, 2022 2:00 AM
QT Nightlife
Established in 2021, QT Nightlife is empowering the next generation of queer & trans nightlife organizers.
Find more QT Nightlife Events