Description
QT K-Pop Night by QT Nightlife, 21+ 🇰🇷
🇰🇷Back by popular demand, the next edition of QT K-Pop Night in West Hollywood!
🎶First Floor: VJ Marcus Chavez (K-Pop, J-Pop/CityPop, Top 40, EDM).
🎵Second Floor: VJ Vu Tran (Top 40 Mashups, Pop Dance, Hip Hop, Tech House).
🎤Guest Host Miss Shu Mai.
🎭Guest Performances by Team B.U.K., Miles Jai, and Eric Cire.
🔀Random Play Dance Challenge (랜덤플레이댄스).
🎂Sign up for your free birthday month ticket.
🕓Event Hours are 10pm to 2:00am, but stay for Micky's After Hours until 4am.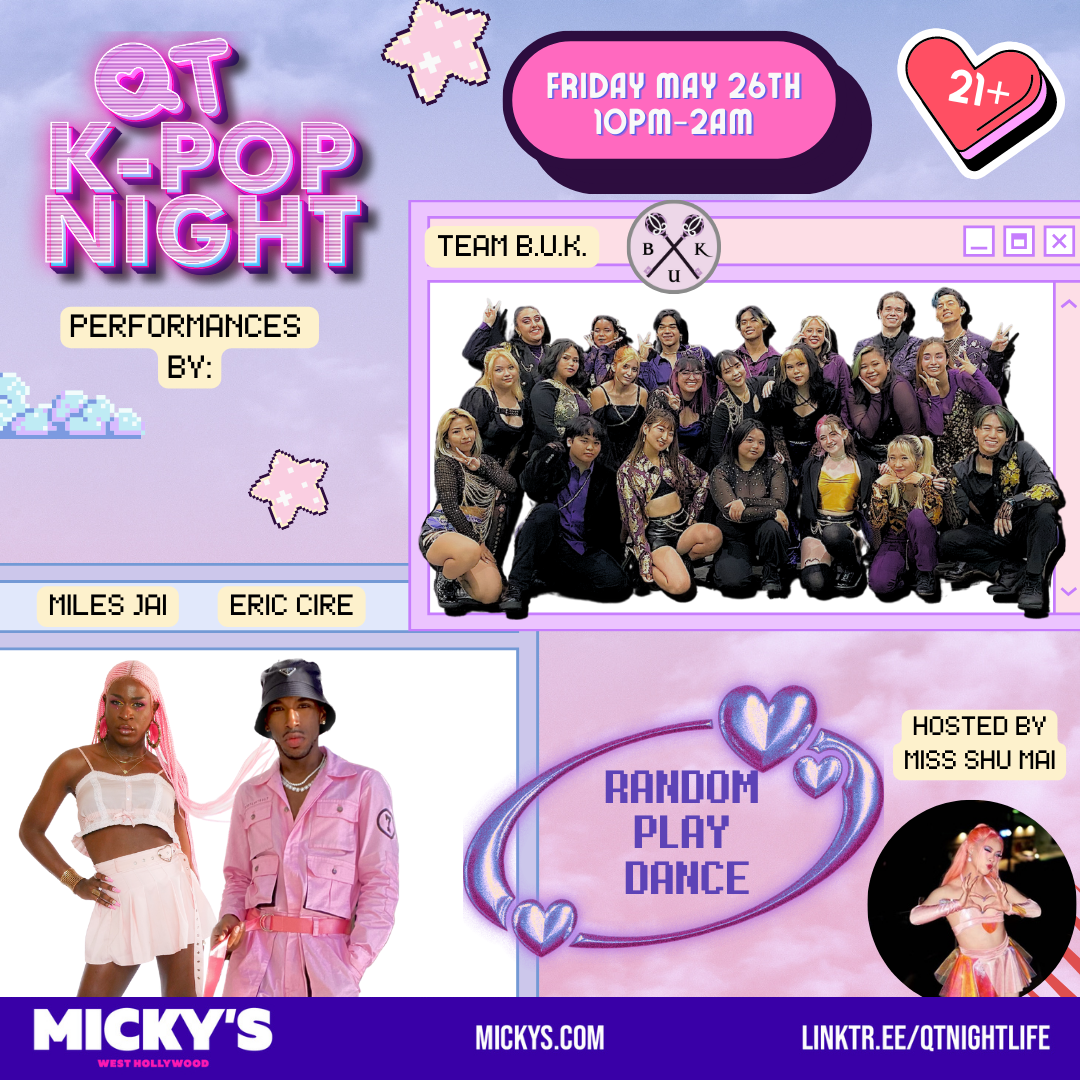 QT Nightlife | Empowering the next generation of queer and trans nightlife organizers
We center around the idea that space is essential for community. A space can bring us together as we celebrate in pride. In our spaces, we explore our identities and find our true selves. We build relationships, find love, and create connections that form community. Our spaces give us power and create room for joy. For queer and trans people, especially those of us with intersecting identities, space is essential.
Date & Time
May 26, 2023 10:00 PM - May 27, 2023 10:00 AM
QT Nightlife
Established in 2021, QT Nightlife is empowering the next generation of queer & trans nightlife organizers.
Find more QT Nightlife Events