Description
[RIZE SF] Red Hot Royals by QT Nightlife, 18+
DrewBad

(Hip-Hop, Top 40, Pop House)

Guest Performances by 2022 GAPA Royalty

Siam Pussie

&

Obsidienne Obsurd

Check out the 6x Group special with complimentary table service.
Sign up for your free birthday month ticket.
Join us every first and third Saturday monthly.
Celebrate any occasion with VIP Table Service. Packages start as low as $120. Make a reservation by going to https://linktr.ee/qtnightlife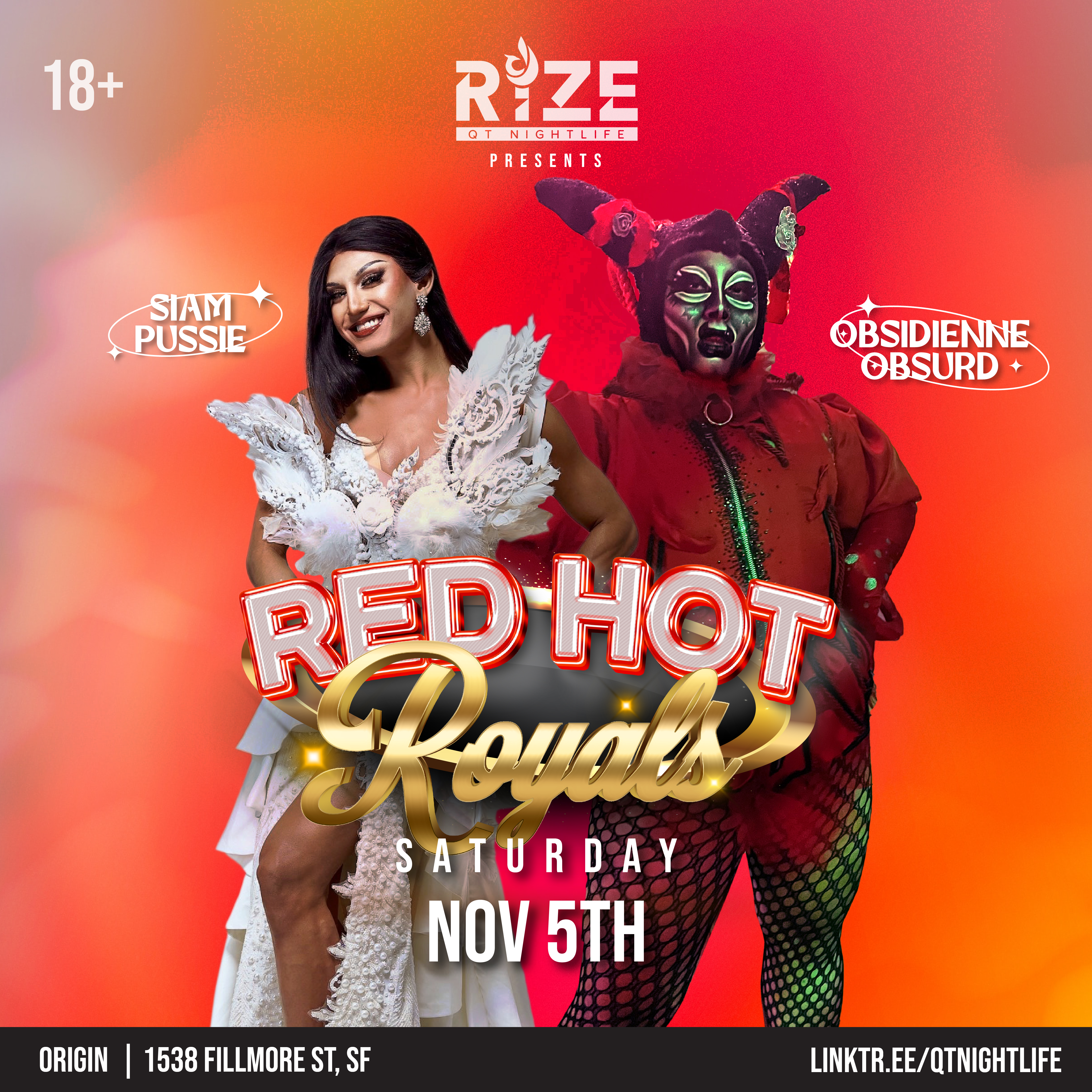 QT Nightlife | Empowering the next generation of queer and trans nightlife organizers
We center around the idea that space is essential for community. A space can bring us together as we celebrate in pride. In our spaces, we explore our identities and find our true selves. We build relationships, find love, and create connections that form community. Our spaces give us power and create room for joy. For queer and trans people, especially those of us with intersecting identities, space is essential.
Date & Time
Nov 5, 2022 9:30 PM - Nov 6, 2022 2:00 AM
QT Nightlife
Established in 2021, QT Nightlife is empowering the next generation of queer & trans nightlife organizers.
Find more QT Nightlife Events