Description
Ring in spring with Rabbi Karol at Snug Harbor's Chinese Scholars Garden in Staten Island! One of the two authentic classical outdoor Chinese gardens built in the United States, the NYCSG is a compilation of different gardens in China. It is based on Ming Dynasty gardens (1368-1644 AD). All the architectural components of the NYCSG were fabricated in Suzhou, China.
We will meet at CRS at 8:30 AM and take a bus to Snug Harbor together. Spots are limited to 23 people. $36 per ticket, includes round trip bus ride and garden tour. This is for CRS members only.
If it rains, we will postpone this outing to Tuesday, May 17 at 8:30.
About the Chinese Scholars Garden:
The garden features magnificent rocks resembling mountains that inspired the poetry and paintings of Confucian, Buddhist, and Taoist monks, as well as other scholars. Visitors can explore eight pavilions, a bamboo forest path, waterfalls, a Koi-filled pond, Chinese calligraphy, and a variety of Ghongshi scholar's rocks including a 15-foot formation that towers over the central courtyard. A team of 40 Chinese artists and craftspeople spent a year in China creating the Garden's components and another six months in Staten Island as craftsmen-in-residence at Snug Harbor to complete the construction.
COVID Protocols at Snug Harbor:
Proof of COVID-19 vaccination is no longer required for any visitors entering indoor spaces at Snug Harbor. Face coverings for visitors entering indoor spaces, as well as in outdoor areas when social distancing is not possible, is encouraged.
Date & Time
Tue, May 10, 2022 8:30 AM - 1:30 PM
Venue Details
Snug Harbor's Chinese Scholars Garden
1000 Richmond Terrace
Staten Island,
New York
10301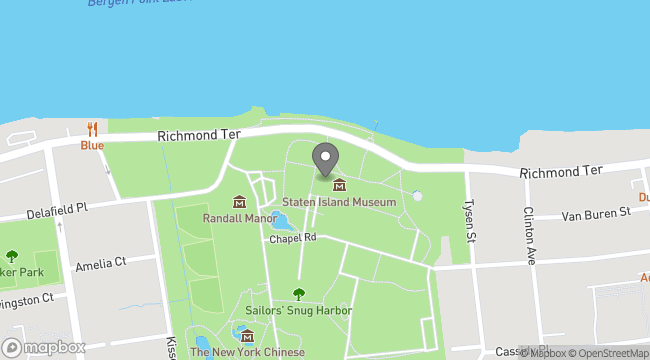 Congregation Rodeph Sholom