Description
You're invited to Sholom Sprouts' 5th Birthday Party! Our celebration will kick off with a concert featuring the renowned GRAMMY Winning children's singer/songwriter Joanie Leads, followed by a fun-filled time in the Sukkah where you can help make and hang decorations. Don't miss the opportunity to shake the lulav and etrog with the clergy and enjoy delicious cupcakes and snacks for our birthday celebration. Join us for an unforgettable morning filled with music, festivities, and community!
What is Sukkot? Glad you asked!
Each year on Sukkot (a celebration of the fall harvest), Jewish people all over the world build temporary shelters called Sukkahs and welcome friends and neighbors to join them inside for meals and festivities. Learn more here!
About Joanie Leeds
GRAMMY® Winning, NYC based singer-songwriter Joanie Leeds is a National touring artist, early childhood Jewish music educator and host of J Kids Radio Show, Holiday Hang. For her original children's music, she has won 1st place in the USA Songwriting Competition, Independent Music Awards, The International Songwriting Competition, several Gold Parents' Choice Awards, NAPPA Gold Awards, Family Choice Awards and is a John Lennon Songwriting Award Finalist. Joanie has played at Lollapalooza, Austin City Limits, Clearwater Festival, The Kennedy Center & Lincoln Center, Wolftrap, Levitt Pavilion as well Limmud UK, URJ's Biennial, Hootenanny NYC and dozens of JCCs, Synagogues and Temples Nation-wide. Her music has been featured in The New York Times, People Magazine, Parents Magazine, Billboard, Huffington Post, NPR and The Washington Post.
Joanie has 11 albums of original music- Jewish albums for children and adults along with many secular children's albums. Joanie's 9th children's album, All the Ladies is a female empowerment folk collection and earned a GRAMMY Award in 2021 for Best Children's Album. Her newest album, Oy Vey Another Christmas Album, features original songs & famous Christmas covers written by Jewish songwriters in a collaboration with hitmaker and activist, Fyütch. Joanie is currently working on a new concept album for families which will be released in September! For more information, please visit www.joanieleeds.com
Date & Time
Sun, Oct 1, 2023 10:00 AM - 11:30 AM
Venue Details
Sholom Sprouts at Congregation Rodeph Sholom
7 West 83rd Street
New York,
New York
10024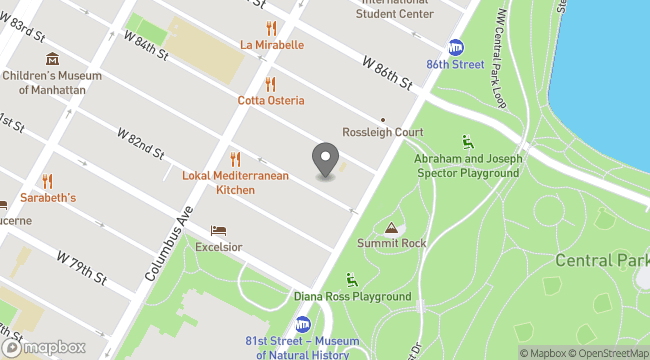 Congregation Rodeph Sholom