Description
SONAR Pt. 1: DJ Showcase by YAS Music Collective & QT Nightlife, 18+
SONAR is a DJ showcase series spotlighting YAS Music Collective's talented artists. This first showcase will have an emphasis on progressive house and trance and feature performances from Sam Kimbrel, Confetti Canon, CHIBRÜ, DNZA, and Cafénico.

Check out the Group Package Special that includes complimentary table service at no additional cost.

Celebrate any occasion with VIP Table Service. Packages start as low as $120. Make a reservation by going to https://linktr.ee/qtnightlife.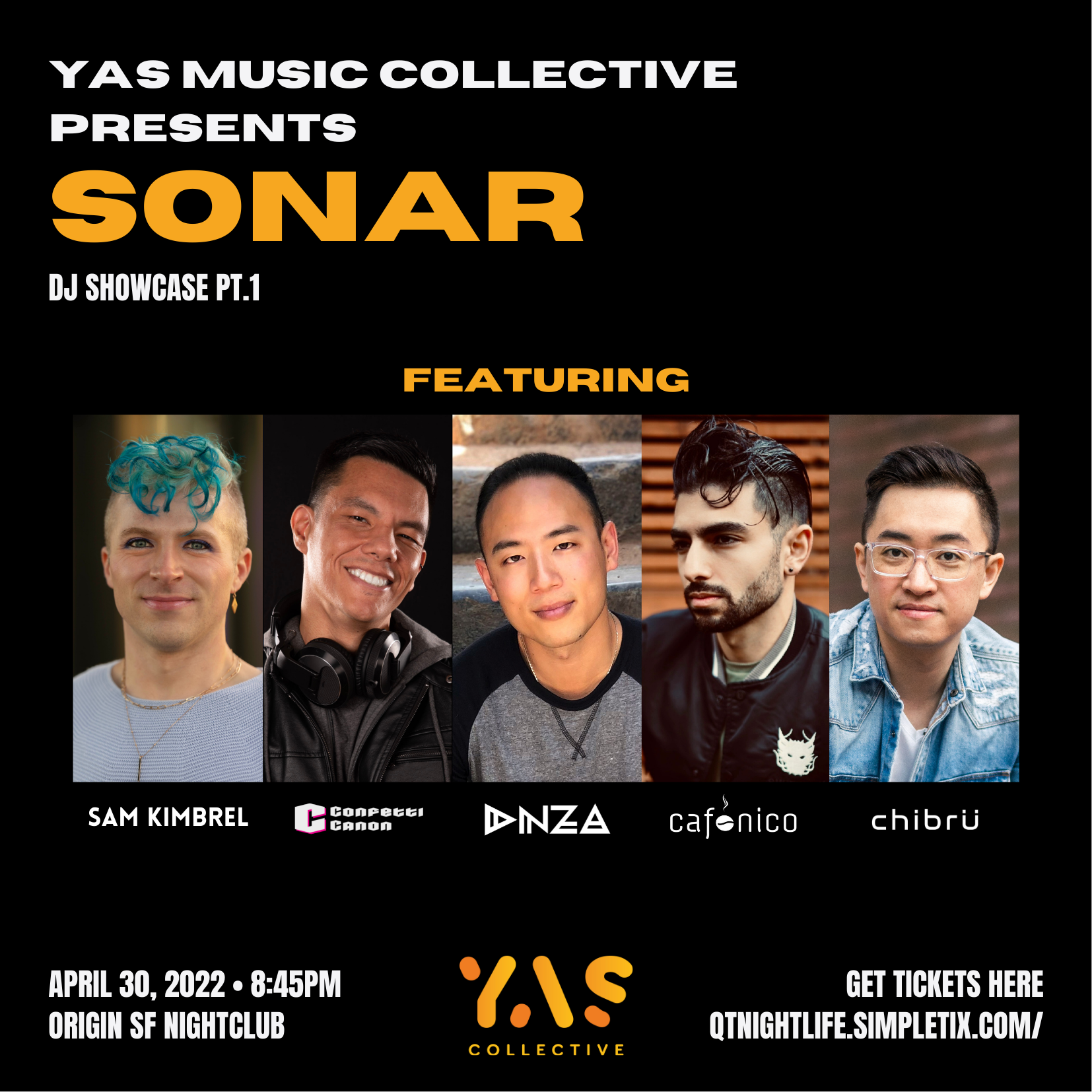 YAS Music Collective | A collective of queer DJ and producer friends across the electronic music spectrum that came together to learn and grow with each other. 🌈🎧
QT Nightlife | Empowering the next generation of queer and trans nightlife organizers
We center around the idea that space is essential for community. A space can bring us together as we celebrate in pride. In our spaces, we explore our identities and find our true selves. We build relationships, find love, and create connections that form community. Our spaces give us power and create room for joy. For queer and trans people, especially those of us with intersecting identities, space is essential.
Date & Time
Apr 30, 2022 8:30 PM - May 1, 2022 2:00 AM
QT Nightlife
Established in 2021, QT Nightlife is empowering the next generation of queer & trans nightlife organizers.
Find more QT Nightlife Events