Description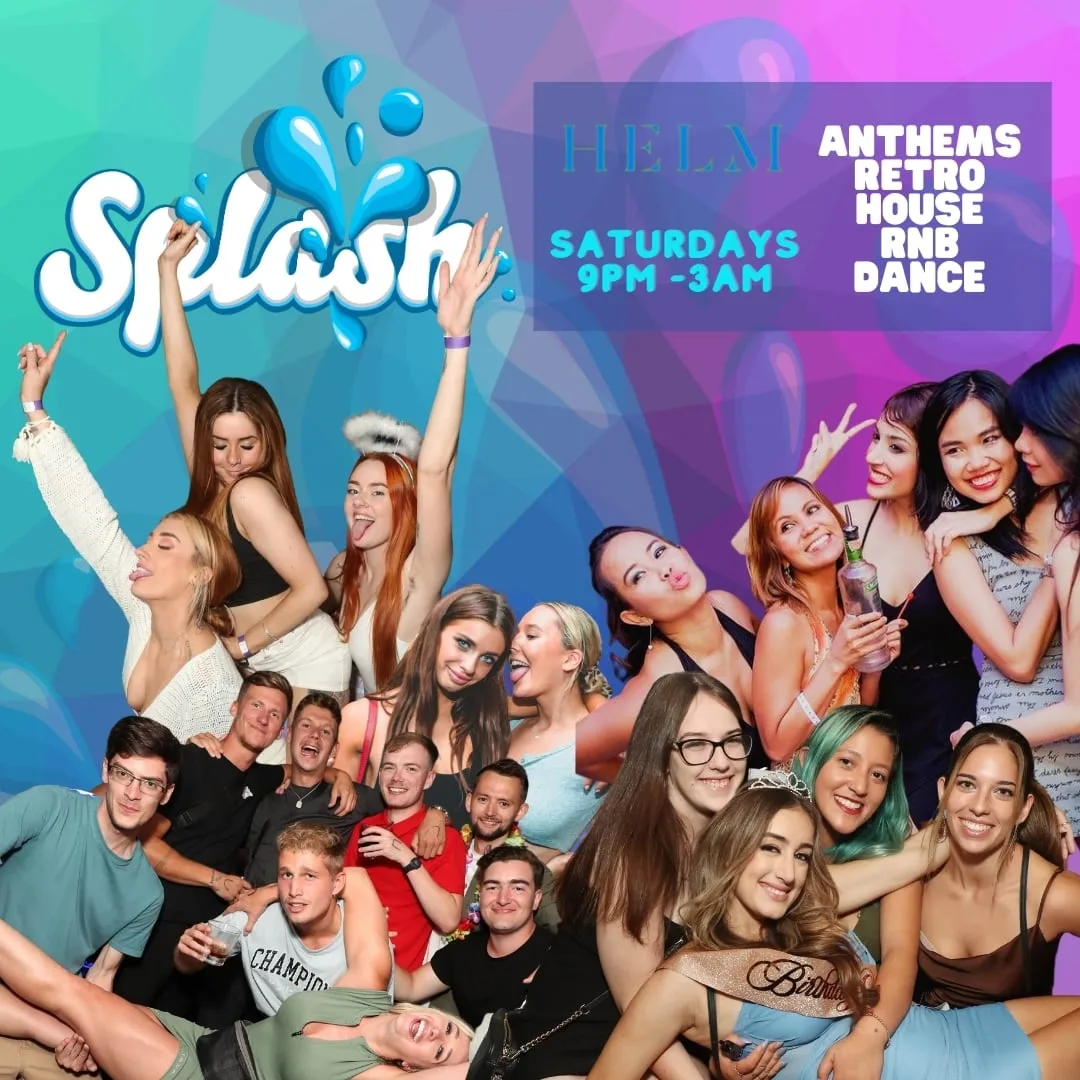 Splash Saturdays at Helm
Get ready to make a splash and dance the night away at the most thrilling event happening in Sydney - Splash Saturdays at Helm!
Venue
We are thrilled to be hosting Splash Saturdays at the iconic Helm. Renowned for its electrifying atmosphere, Helm is the perfect venue to let your hair down and groove to the beats of our top-notch DJs.
What to Expect
At Splash Saturdays, expect nothing less than a night of energetic beats, pulsating lights, and a sea of party-goers ready to dance their hearts out. Our DJs will be spinning the hottest tracks that are guaranteed to keep you on the dance floor all night long. This is not just another party, it's an experience, a chance to immerse yourself in the vibrant nightlife and music scene of Sydney.
Who Should Join?
Whether you're a dance enthusiast, a party animal, or simply someone looking for a fun-filled night out, Splash Saturdays is for you! So, put on your dancing shoes, gather your friends, and get ready for an unforgettable night at Helm.
See You There!
We can't wait to see you at Splash Saturdays for a night of great music, non-stop dancing, and amazing company. Get ready to make some unforgettable memories at Helm!
"
Date & Time
Aug 12, 2023 9:00 pm - Aug 13, 2023 3:00 am
SPLASH AT HELM
Sydney's craziest party club
Absolute waterfront