Description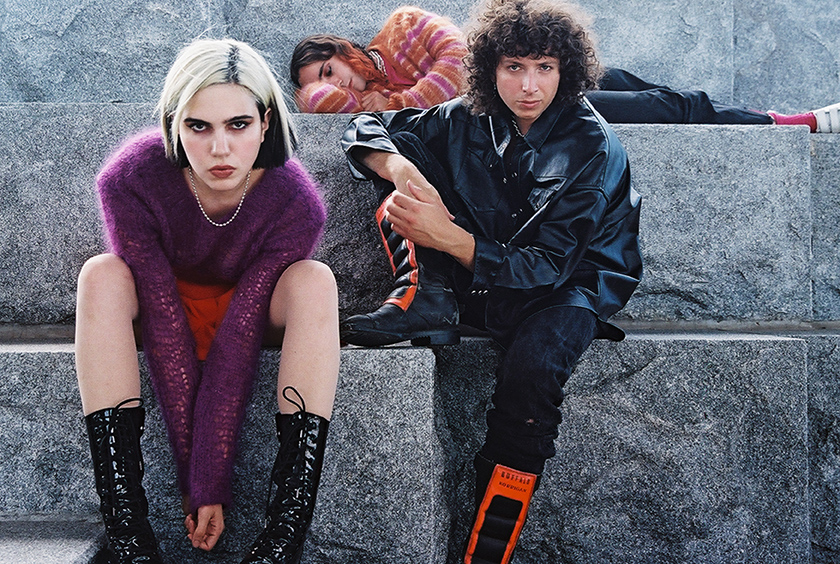 Sunflower Bean is an indie rock trio out of NYC. Formed in late 2013 with singer/guitarist Nick Kivlen, singer/bassist Julia Cumming, and drummer Jacob Faber — all in high school at the time — they quickly earned attention for their alternately rock-edged and dreamy guitar tunes, after their first EP, Show Me Your Seven Secrets, arrived in January 2015. Later that year they were invited to open on tours for the likes of DIIV, The Vaccines, and Best Coast. Their debut album, Human Ceremony, was issued by Fat Possum in early 2016. They toured Human Ceremony internationally for the next year and half, playing heavily in the UK, Europe, Japan, and China. In 2017, they were the direct support for both the Pixies and Wolf Alice. The band also managed to find time off in their hometown of NYC to write and record their sophomore album, Twentytwo in Blue, which was co-produced by Unknown Mortal Orchestra's Jacob Portrait and Matt Molnar (formerly of Friends). Twentytwo in Blue was released on March 23rd, 2018 via Mom+Pop Music and Lucky Number Music, almost exactly 2 years and 2 months from their debut album. All members were 22 years old when the record was created and released. Twentytwo in Blue debuted at #39 in the UK's TOP 40 Album Charts and #16 on Billboard's Independent Album Charts. In early 2019, the band will be releasing a new EP, "King Of The Dudes" which features BBC1's Hottest Record In The World, "Come For Me". They recorded the EP in LA during the summer of 2018 with producer Justin Raisen (Charli XCX, Angel Olsen, Sky Ferreira). "Come For Me" has become the band's first single to chart in the US. It debuted at #37 in Billboard's Triple A Rock Chart.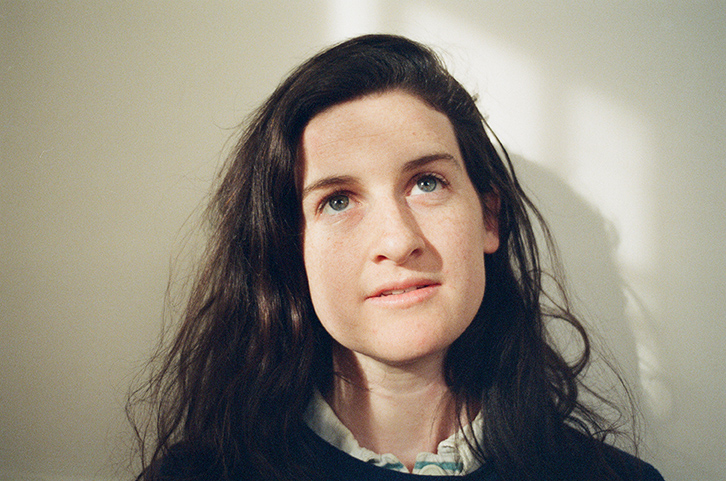 On Barbara, Barrie Lindsay's first self-produced album, and second under the moniker Barrie, she battles the loss of a parent, the start of a new relationship, and the impulse to separate herself from her music. This result is a beautifully peculiar, and quietly ambitious collection of synth-pop, art-pop, indie rock and folk songs that reflect a new willingness to let listeners into her world.
After the first iteration of Barrie released the debut album Happy To Be Here in 2019 as a five piece, Lindsay reintroduced Barrie as a solo project. This decision coincided with two events that redefined Lindsay's life and shaped Barbara. In the summer of 2019, she met her now-wife, the musician Gabby Smith. Simultaneously, Lindsay's father learned that his lung cancer had worsened. In January of 2020, she moved home to Ipswich to spend time with family and begin work on her album. Three months became nine, thanks to the pandemic. Lindsay wrote Barbara while quarantining with Smith in Maine, while her father was dying, and while she was falling in love.
Lindsay didn't initially plan to write about her father on Barbara. "Music is what I do for fun, to distract, to be happy," she says. But reflecting on the kind of music she admires, she concluded: "Knowing that the song came from somewhere real is what makes it compelling." Lindsay finds catharsis from the ambivalent desperation of losing a parent on the album's centerpiece, "Dig." You can hear her newfound boldness as she wails the song's central refrain, giving herself over to emotion: "I can't get enough of you / Where did you come from?"
Despite the grief, personal and collective on Lindsay's mind while making Barbara, she often pauses to embrace joy. "Jenny," is a simple, acoustic guitar ode to meeting Smith. Similarly, her fantasy of a romantic but bloodied afternoon, "Quarry," sounds eerie and aqueous, before erupting into a euphoric geyser of synth and drums. She collected nearly a dozen instruments, including dulcimer, mandolin, clarinet, flute, cello, trumpet and her late grandmother's harp to create the varied soundscapes on Barbara. She delights in manipulating their sounds beyond recognition, stretching them into vast, textured canvases.
"Barbara isn't an album specifically about grief or love. It's just an album where I let myself actually feel my emotions," Lindsay says. "That was something I'd never done before in music." Barbara is out March 25, 2022 via Winspear.
++++++++++
All Spirit of '68 shows will require all staff, patrons, and performers to provide proof of full vaccination. Patrons will be asked to show their valid vaccination card (photocopy or digital photo is permissible) when they arrive at the door for entry. Additionally, masks will be worn by staff at all times and will be required of all attendees when not eating and drinking.
Date & Time
Thu, Mar 10, 2022 9:30 PM - 11:59 PM