Description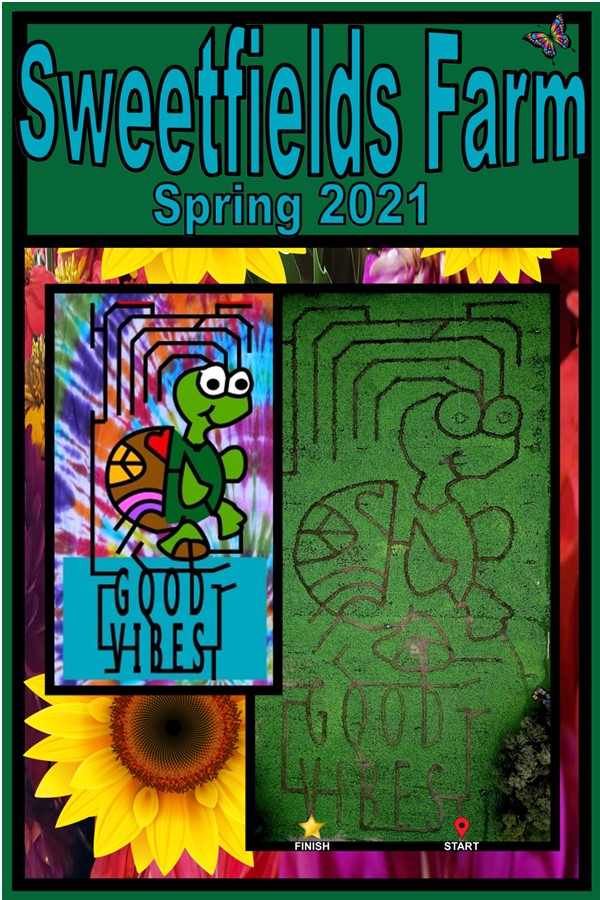 2021 Sunflower Season
It's time to come out and have some Sunflower Season fun! The Maze is sending out the message. We are all about 'GOOD VIBES' this season We are ready to share all the beautiful gardens, cute animals and fun activities. You are welcome to bring a picnic lunch or grab something from one of our venders. Joining us this season: Nina's Wood Fire Pizza, Heyman Kettle Corn, Ex-squeeze-me Lemonade, Pop Fusion Popsicles and Strong Tower Winery(winery only on Saturday and Sunday dates).
Farm Grounds Admission:
Back By Popular Demand Admissions Are Limited And Being Sold For Scheduled Time Slots. Allowing Everyone Plenty Of Time And Space To Enjoy The Fun Activities.
3 yrs and Older $9.75 + tax and online ticket fees
2 yrs and Under Are Free
Sorry No Pets Allowed On Grounds
Admission includes* : The Sunflower Maze, Hayride, Tree House Play Area, Peddle Tractor, Tumbleweed Rollers, Jumbo Foosball, Pitcher Pump Duck Races, Access To Harvest Barn, Picking Fields Access, Visit the Animals And More.
Additional costs* : Flowers, Produce(when available), Paint Craft, Food And Drinks, Cannon Shots
*Activities may be added or taken away if warranted to keep safe conditions. Flowers and produce u-pick quantities are subject to availability in the field.
Tickets for this event are non refundable and non transferable.
What happens if it rains? It is a Florida sunshine one minute possible showers to cool us down the next. If it is a quick moving shower or sprinkle on the farm we usually work through it. You are welcome to bring umbrellas, rain jackets, rain ponchos to keep you dry, or relax safe and dry back at your vehicle until it passes.
What happens if the event is canceled due to weather? : Our farm event is an outside activity and is subject to closing if weather is not appropriate. If the farm chooses to cancel an event due to weather ticket holders for the scheduled time slot and date canceled will notified by email and will be automatically refunded. (If tickets are available for another date you will need to reschedule by choosing and making a new time slot purchase.
Tickets Are Limited And Subject to Selling Out! They Need To Be Pre Purchased Online For A Date And Time Slot Prior To Coming Out!
More information on this event and our farm can be found on our website at sweetfieldsfarm.com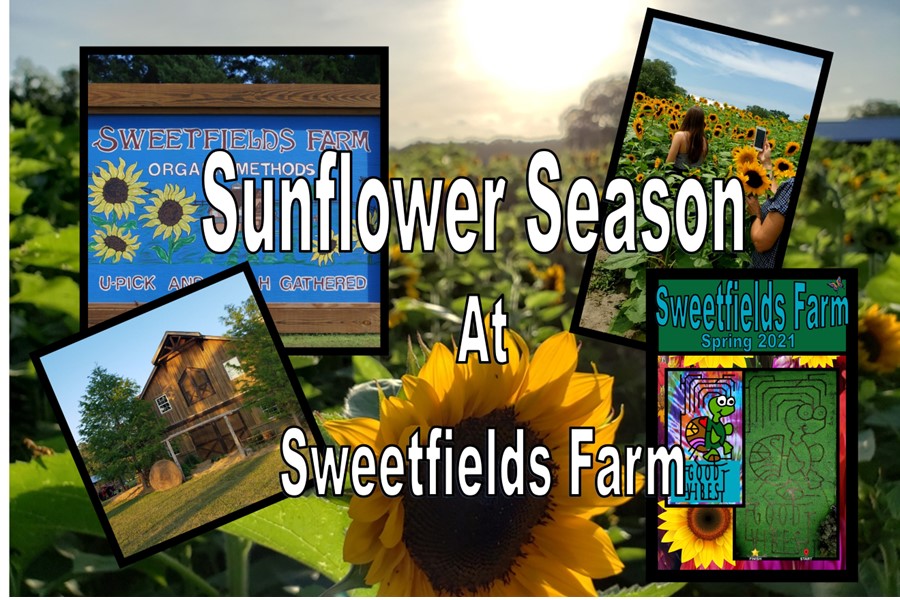 Date & Time
Apr 24 - May 31, 2021