Description
Join us at TECHNO CHAPEL, a divine gathering infused with pulsating beats, cosmic rhythms, mind-bending visuals, and unexpected delights >: )
Immerse yourself in the sounds of HiDef the Chef, Spacebaron, Adam Kane (dj set), and DAGR (dj set) <!> With mesmerizing visuals by Clayton McCracken <!>
As we come together, let us celebrate the wonders of Life, Community, Music, Art, and Self-Expression. Embrace the mysteries of the unknown and join us in this ALL-INCLUSIVE space where everyone is welcome, as long as you're 21 or older.
Doors @ 7:30p <!> Music @ 8:00p
Get ready to embark on a sacred voyage, leaving you touched by divine ecstasy <!>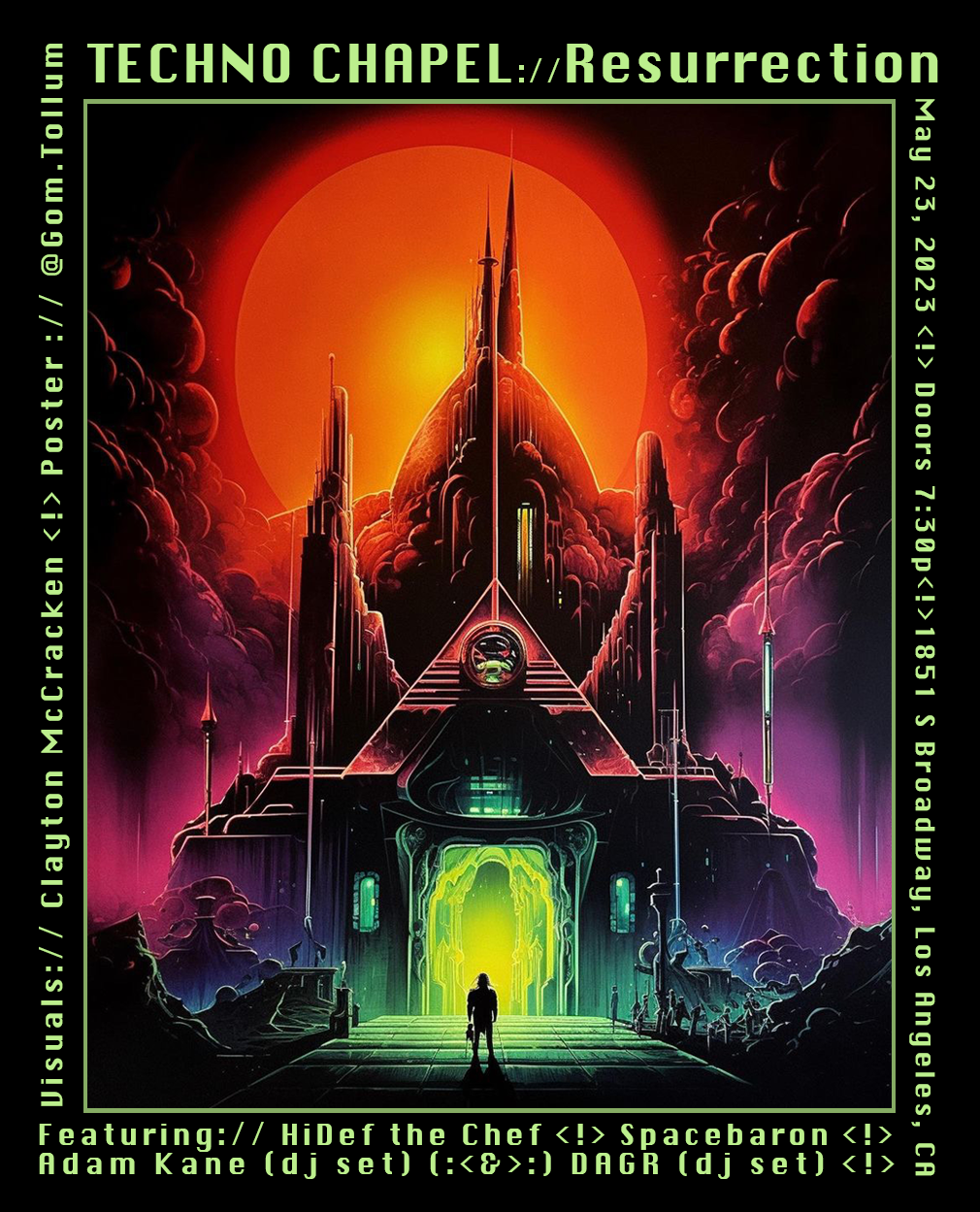 Date & Time
May 23, 2023 7:30 PM - May 24, 2023 12:00 AM
Techno Chapel
Small shows, energizing music.