Description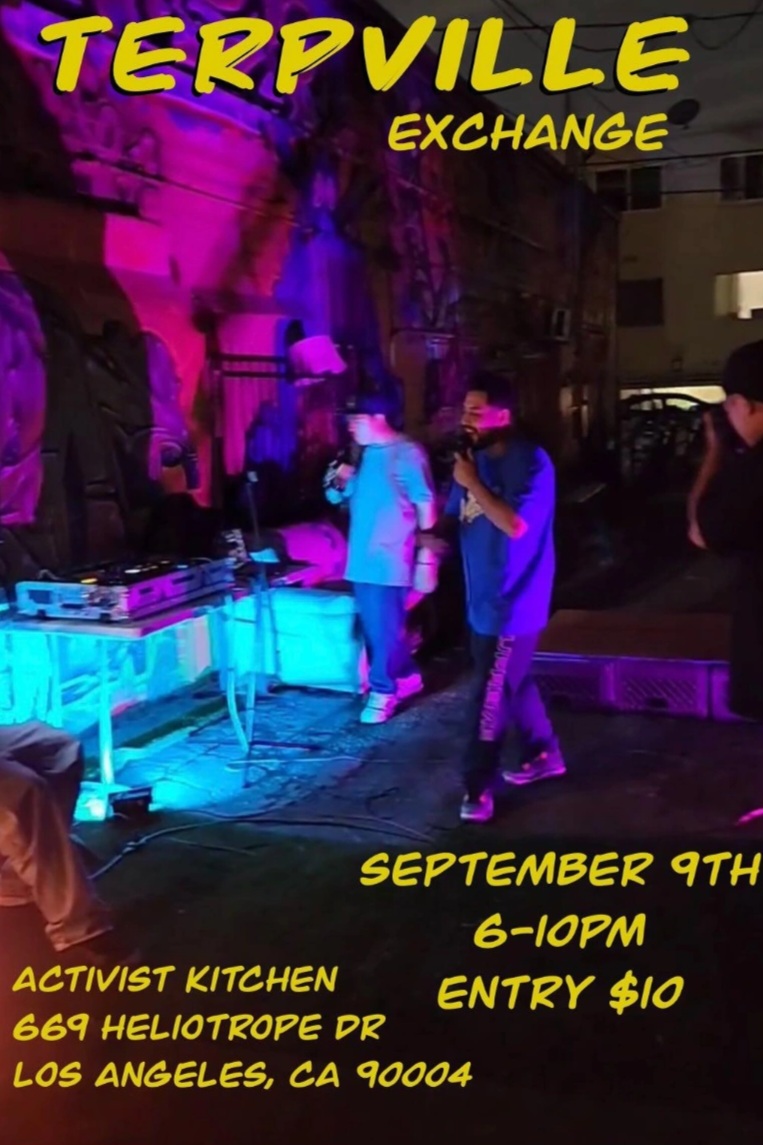 Terpville Exchange at The Activist Kitchen
Get ready to mix, mingle, and make unforgettable connections at the Terpville Exchange! We are thrilled to invite you to our next social gathering happening at the heart of Los Angeles - The Activist Kitchen.
The Terpville Exchange is more than just a party; it's where cultures collide, friendships form, and fun is unlimited. It's your chance to meet diverse, dynamic individuals while enjoying a laid-back atmosphere. The Activist Kitchen, known for its vibrant ambiance and stunning decor, sets the perfect backdrop for a night of socializing and celebration.
Art, Glass, Live Performances & Hash! So, put on your party shoes and get ready to be part of a social gathering like no other! Remember, at Terpville Exchange, everyone is a friend you haven't met yet.
Presale tickets automatically included in the giveaway raffle.
Sponsored By Rick Wickeds
Date & Time
Aug 5 - Sep 9, 2023