Description
Despite the many gains women have experienced in the past five years, including a five percent increase of women in leadership roles, women still make up less than 25 percent of executive-level positions. Women continue to be promoted to manager at far lower rates than men and the gains in representation for women in general haven't translated to gains for women of color. As a result, women of color account for only 4 percent of C-suite leaders.
The "C-suite is Calling: Bosses & Bubbles" panel event is a call to action for women climbing the corporate ladder. It is also a call to action to men in C-suite and managerial positions to support women as they earn their way into the C-suite.
An esteemed panel of professionals will share their insights during this event. Following the panel, participate in a networking event designed to meet like-minded professionals and develop your own community.
Panelists:
Lauren Wiseman, Chief District Manager, Dogwood Division
Matt Olin, Co-Founder, Charlotte Is Creative
Kimberly Wilkinson, Entrepreneur
Moderator: Ohavia Philips, Media Personality
Social Media Correspondent: Lauren Martin, Luminate Love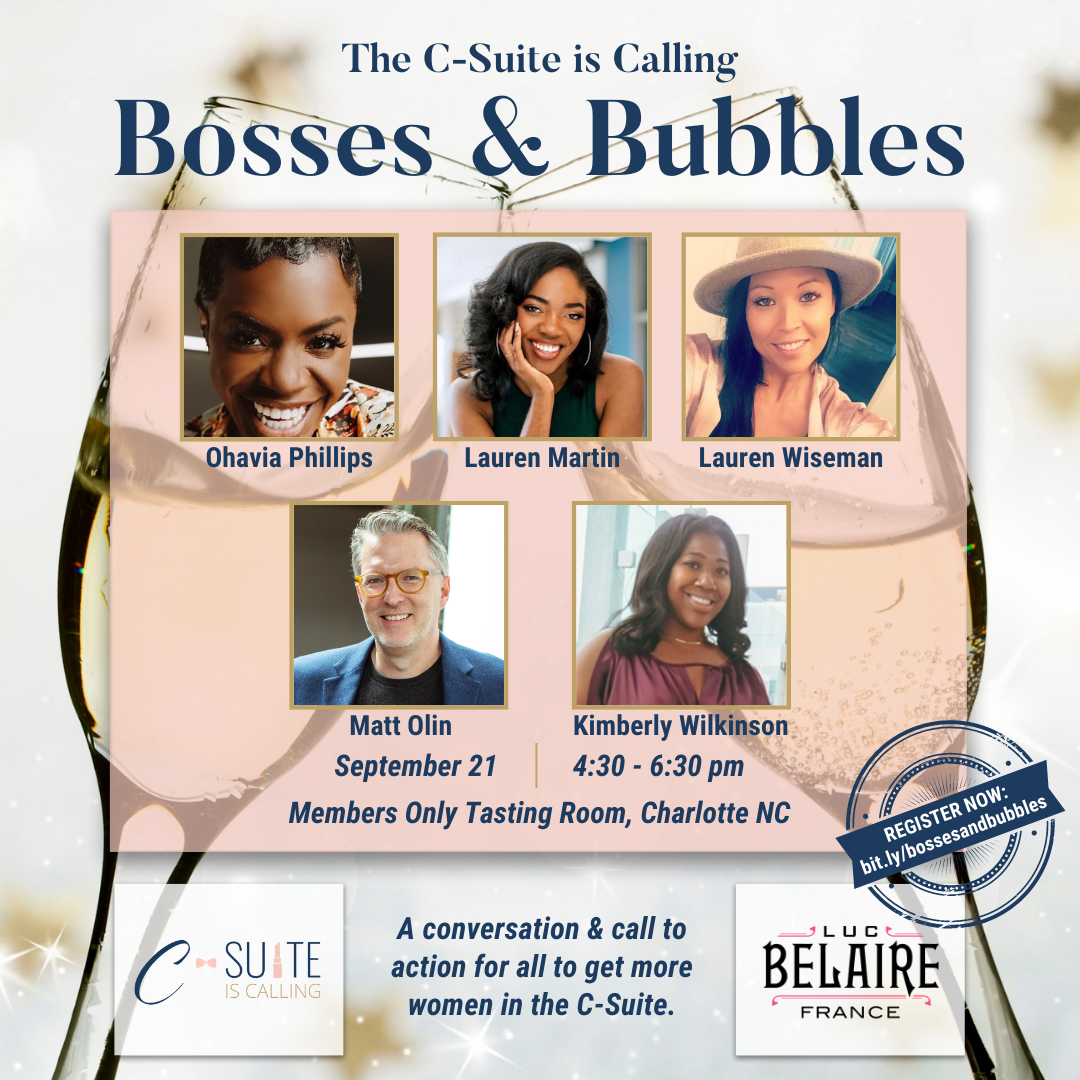 Date & Time
Wed, Sep 21, 2022 4:30 PM - 6:30 PM