Description
The Okanagan Blues Camp was a huge success in October 2019. We had 53 students sign up, and feedback was that they had a great time and students asked us to do another Blues Camp. After two years of being shut down due to COVID this years camp will begin on Monday Oct 17, 2022 starting at noon – and running until Wed Oct 19 late afternoon. The Blues Camp will be held in Penticton, BC.
Big news—The Dream Café has taken this camp on as their own, renaming it The Dream Blues Camp from now on.
This event will provide students with lessons, in small classes, from award winning Canadian blues performers. Students will choose an Artist for their lessons for the three days of the camp. Availability with the artists will be on a first to register basis. Early registration will give the best chance to get the instructor of your choice. There will be a chance to play music with fellow musicians in jam sessions.
The price this year will be $650 plus taxes. This is comparable with other blues camps.
Included lunches will be at the Sandman Hotel and your registration includes 3 dinners at the Dream Café. A teacher concert will be held after dinner at the Dream Café Mon & Tues - then student performances, on the Dream Café stage, will happen on Wednesday after lunch.
We have reserved a a block of rooms at the Sandman Hotel at a very reasonable rate $89/night) for the camp guests.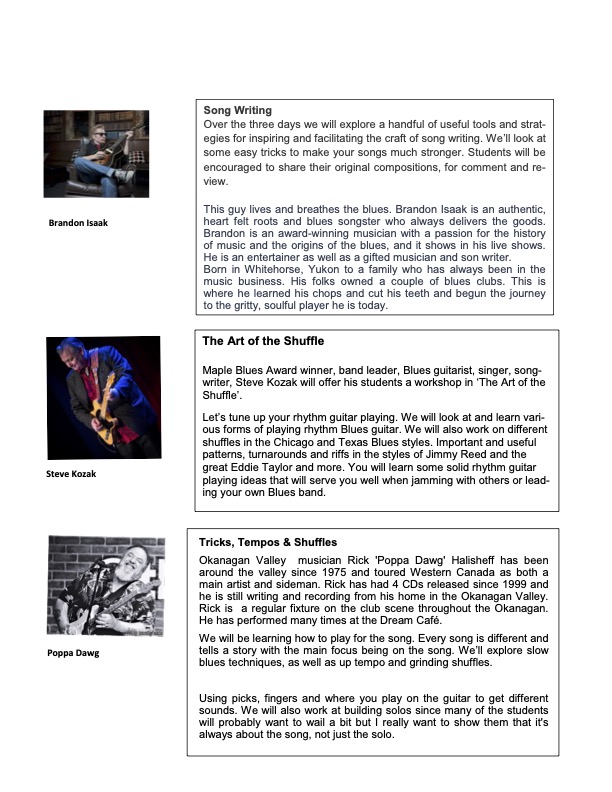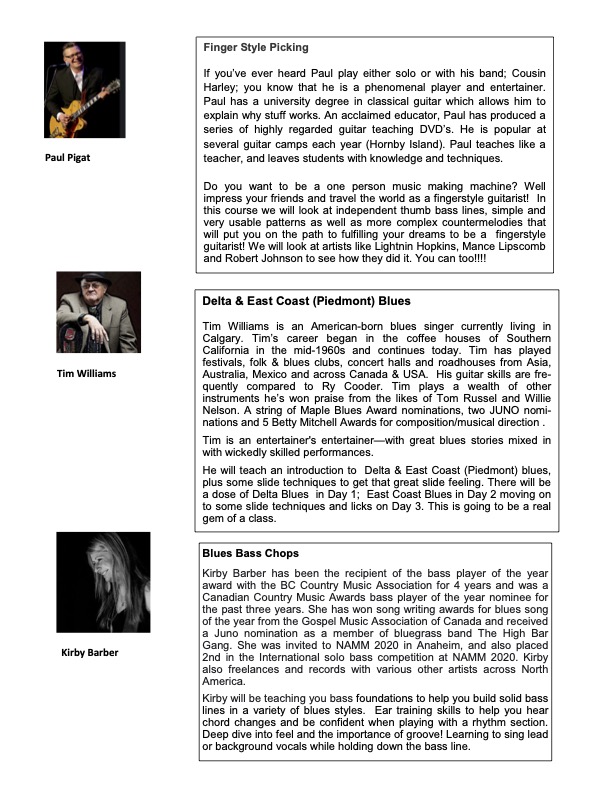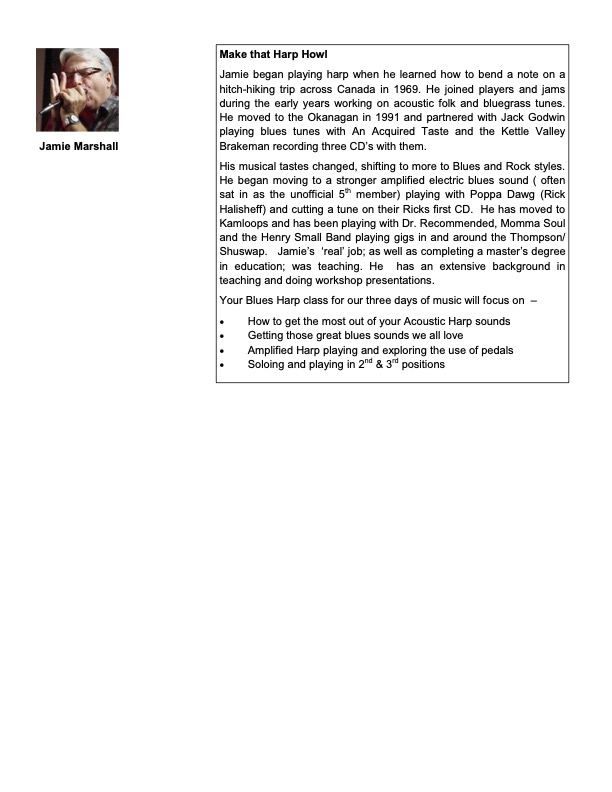 Date & Time
Oct. 17, 2022 8:00 a.m. - Oct. 19, 2022 10:30 p.m.
Venue Details
The Dream Cafe - The Dream Blues Camp
67 Front Street
Penticton,
British Columbia
V2A 1H2