Description
Enjoy an early look at a new and surprising adaptation of Harold Pinter's dark comedy classic.
Jose Rivera's SLAUGHTER IN THE LAKE (20 mins) directed by Chris Chi opens Harold Pinter's THE DUMB WAITER (50 mins)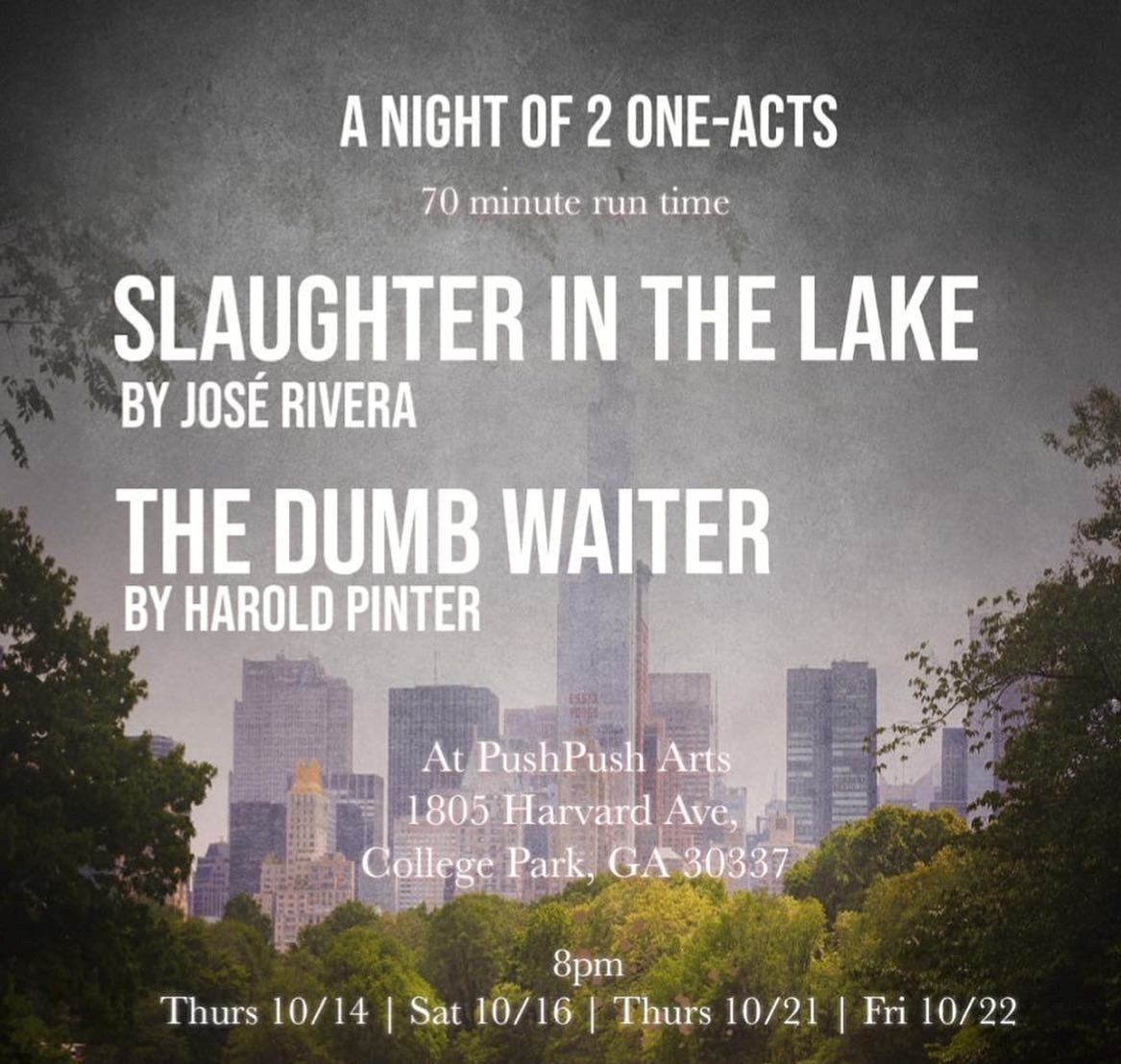 Date & Time
Oct 14 - 22, 2021
PushPush
PushPush cultivates distinctive artistic development opportunities for theater and media artists. Developing artists and ideas, we create and connect globally. Attracting artists from other dynamic cultural centers, we create rare opportunities for artists to develop, incubate and take artistic risks.