Description
The Thing (1982) (R)
A US research station, Antarctica, early-winter 1982. The base is suddenly buzzed by a helicopter from the nearby Norwegian research station. They are trying to kill a dog that has escaped from their base. After the destruction of the Norwegian chopper the members of the US team fly to the Norwegian base, only to discover them all dead or missing. They do find the remains of a strange creature the Norwegians burned. The Americans take it to their base and deduce that it is an alien life form. After a while it is apparent that the alien can take over and assimilate into other life forms, including humans, and can spread like a virus. This means that anyone at the base could be inhabited by The Thing, and tensions escalate.

HALLOWEEN KILLS (R)
And the Halloween night when Michael Myers returned isn't over yet. Minutes after Laurie Strode (Curtis), her daughter Karen (Judy Greer) and granddaughter Allyson (Andi Matichak) left masked monster Michael Myers caged and burning in Laurie's basement, Laurie is rushed to the hospital with life-threatening injuries, believing she finally killed her lifelong tormentor. But when Michael manages to free himself from Laurie's trap, his ritual bloodbath resumes. As Laurie fights her pain and prepares to defend herself against him, she inspires all of Haddonfield to rise up against their unstoppable monster. The Strode women join a group of other survivors of Michael's first rampage who decide to take matters into their own hands, forming a vigilante mob that sets out to hunt Michael down, once and for all.

Date & Time
Oct 15 - 16, 2021
Venue Details
Delsea Drive In Theatre- Screen 1
2203 South Delsea Drive, Vineland, New Jersey, 08360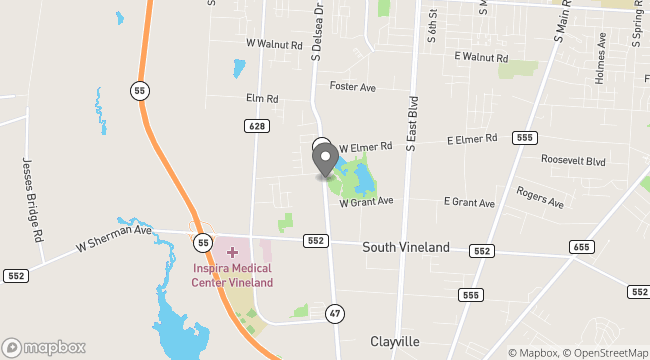 Delsea Drive-In
The Delsea Drive-In was built in 1949, closed in 1987, and reopened in 2004. Located in Vineland, New Jersey, it is New Jersey's only drive-in movie theatre. It is less than a one hour drive from Atlantic City, Philadelphia, and Delaware. Combining the nostalgia of the drive-in movie theatre with modern technologies and healthier food choices, the Delsea Drive-In offers affordable family fun for all ages. The number of drive-ins has fallen from over four thousand to less than four hundred over the past few decades, largely in part to increasing real estate values and the popularity of the fast food industry. The concession stand is where the drive-in covers operating expenses. In either your own drive-in experiences or wanting to create drive-in memories for your children or grandchildren remember one thing, "If you eat here, we'll be here."