Description
Join us for an evening of conversation centered around Unseen - Emerging from the Currents of Assimilation, created by artist Charles Kay, Jr.
Join us for an intimate conversation between artist Charles Kay, Jr. and multi-hyphenate influencer Maria Corpuz at KANEKO. This Artist Talk was conceived as a reflection on the origins and development of Unseen - Emerging from the Currents of Assimilation. In the conversation Kay and Corpuz will discuss the exhibit, the moments around its genesis, and the exhibitionary ties to KANEKO. The pair will touch upon Kay's creative process from both a technical and collaborative perspective, while contextualizing the story of what it means to be unseen and viewed as strangers in a society one calls home. Kay and Corpuz will also speak about the importance of creating and living in "hopeful intent," a concept that influences and motivates each of them and is present in their individual work.
Unseen - Emerging from the Currents of Assimilation will be on view at KANEKO through April 21, 2023.
ARTIST TALK BEGINS at 600PM
KANEKO Galleries will close at 9 pm on this evening, so please plan any self-exploration time accordingly.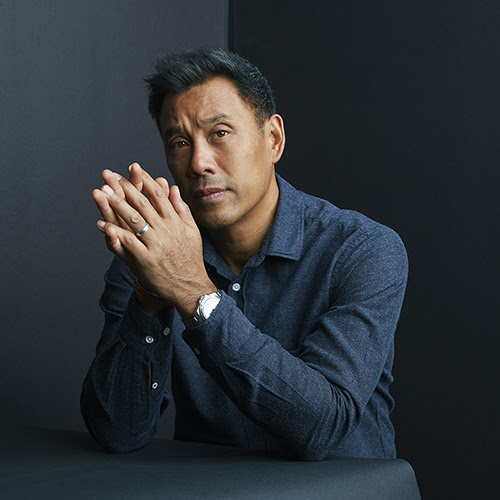 Charles Kay Jr. is a first-generation Thai-American-born artist. His parents immigrated from Thailand in 1966 to attend university. Charles was born and raised in Omaha, NE. In 1992 Charles graduated from Brooks Institute of Photography in Santa Barbara, CA. He has lived in Los Angeles, Paris, Minneapolis, and New York before moving back to Omaha in 1996. His work has been exhibited at the Denver International Airport, The Center for Fine Art Fort Collins, Bemis Center for Contemporary Art, The Anne Reed Gallery, Gilman Contemporary, Clic Gallery, and Nelson Macker Fine Art. Awards include The Hasselblad Award, American Photography Artist Showcase, Pilsner Urquell International Photography Award, Aperture West Book Prize, and Prixe de la Photographie. Charles has been known for his black and white architectural series titled Paris Still Lifes which is included in the Fred and Pamela Buffett Cancer Centers permanent collection.
Find out more about Charles Kay, Jr. here.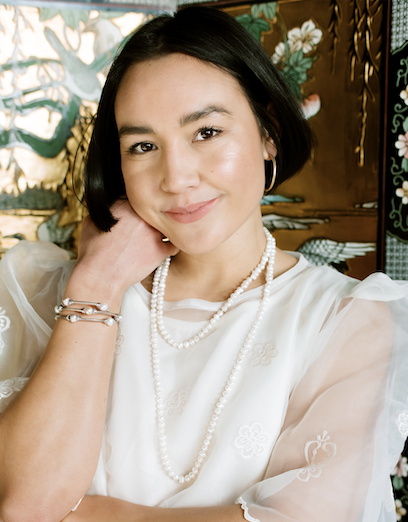 Maria Corpuz has been exploring ways to utilize the power of collaborative conversation to improve her community. Her work spans across multiple platforms in efforts such as radio host, grassroots journalism, politics, and non-profit partnerships. Working to redefine an "influencer" as someone who influences change, she has found her passion as fostering a relationship between art, social movements and the Omaha community. In 2018, she founded Nite Caps, a late-night show that impacts the community culture by hosting conversations for those that hold diverse influences and perspectives within the Omaha community. Non-profit community leaders, artists, politicians and activists alike gather to discuss topics relevant to today's socio-political climate. Maria has helped community projects such as Farnam Festival, NOISE Omaha, the Omaha Entertainment and Arts Awards and Start-Up Week Omaha. She currently works at Peeq, a skincare start-up, as VP of sales.
Find out more about Maria Corpuz here.
Special Thanks to KANEKO Partners:
MARIA CORPUZ
Date & Time
Thu, Dec 15, 2022 6:00 PM - 7:30 PM
KANEKO
Our purpose is exploring the creative process — how a new idea is born into the arts, sciences, and philosophy. There is no restriction for creative activity. Imagination has complete freedom. Supporting and promoting freedom in creativity is our mission.