Description
Fresh Ink Theatre is excited to announce the live performance of Truth or Consequences written by Andrew Siañez-De La O and directed by Jasmine Brooks. Agent Chavez is on her way back to headquarters after losing her partner during a mission gone wrong. Agent Hogan is days away from retiring after twenty five years of service. And thanks to budget cuts, these two agents from The Bureau are going to have to share a dusty motel room in Truth or Consequences, New Mexico. But this is no ordinary stopover. As they come to realize The Bureau may have put them directly in harm's way, these two Agents have to grapple with their darkest memories and deepest regrets if they want to survive the demands of the El Dorado Motel.
Please note that this is an in-person performance. A vaccination card will be required for entry into the building. A PCR test will not be accepted at this time for entry. Face masks must be worn at all times upon entry.
********
Fresh Ink is a LaunchPad Resident at the Boston Center for the Arts.
Date & Time
Apr 29 - May 14, 2022
Venue Details
Plaza Black Box - Boston Center for the Arts
539 Tremont Street
Boston,
Massachusetts
02116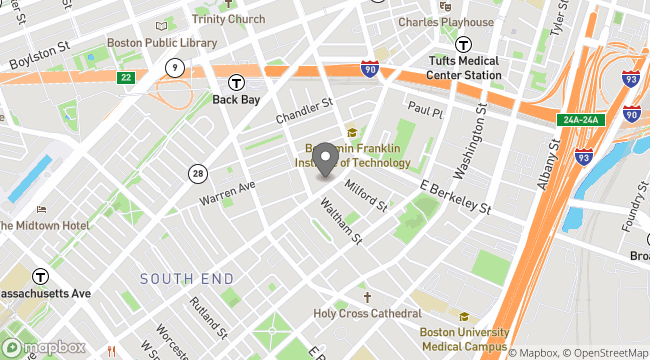 Fresh Ink Theatre Company
Fresh Ink Theatre Company is committed to developing new work with theatre artists in the New England area. We seek to empower writers with the tools to craft plays that showcase their creative vision, and we challenge the Boston community to engage in the evolution of dynamic new work as it transforms from first draft to first production, and beyond.