Description
Sadly, the 2021 Wellington Folk Festival is cancelled due to Covid.
With the current status of Covid alert level restrictions, the very real possibility that those restrictions may continue into the festival period, and with the risk of change being imposed with little warning during the festival we feel there is simply too much risk in continuing with commitments to the 2021 Wellington Folk Festival.

Everyone who has already purchased tickets will be provided with a full refund. However, if you prefer, we can hold these tickets for the 2022 Festival.
The Wellington Folk Festival is normally held every Labour Weekend (including the fourth Monday in October) at Brookfield Outdoor Education Centre – a beautiful site owned by the Scouts at 562 Moores Valley Road, Wainuiomata, Lower Hutt, New Zealand. The location is a nature reserve, so please no pets!
The Festival gate is open from 3pm on the Friday, with the programme running over Friday evening, all day Saturday through to Sunday evening. You can come for the whole weekend, a full day and evening, a part day or just an evening.
Weekend passes entitle the holders to camp onsite and there are a limited number of bunks available for sale as well.
To read our latest news click here, or check out our facebook page here www.facebook.com/Wellyfest/. Full detail of guests, workshops and dance events can be found from the website links above. Don't forget that the festival is not just about listening to great music. There are loads of opportunities for everyone - musicians, singers and dancers at all levels of skill - to perform, jam, participate in workshops and to meet the guest artists.

Here are details of our ticket options: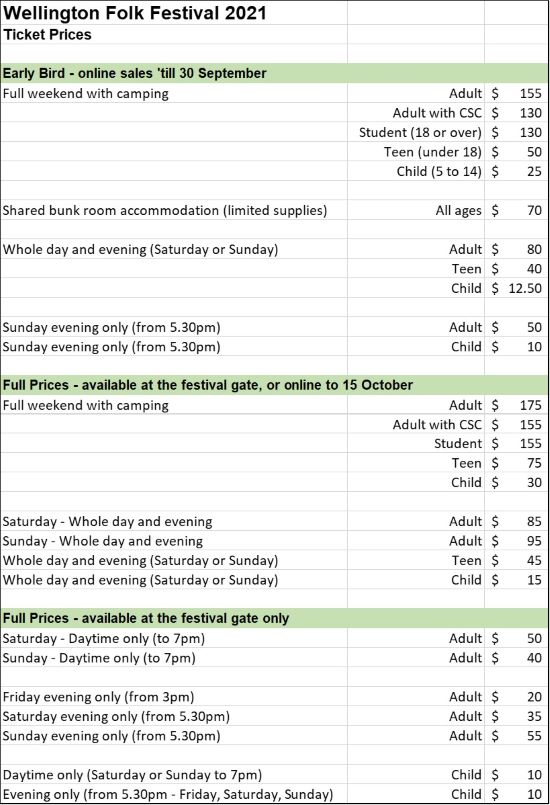 If you would like to be added to our email list, contact us at info@wellingtonfolkfestival.org.nz
IMPORTANT: Please supply all requested Information about each attendee:
Please make sure you fill in the attendee information with your booking. We use this information to prepare your entry packs, bunks, etc.
Please ensure you give the names of each attendee. Email address for attendees is optional and will be used only (a) to send out urgent updates if we need to do so and (b) to forward information about the Wellington Regional Folk Foundation that organises the festival to those who request membership. Information collected is only used for the purposes stated here.
If you or someone you are registering for is under 18, on a teen or child ticket, you must nominate a responsible adult. This person must be on site at the festival before the registered teen or child will be allowed on the festival site.
Date & Time
Oct 22 - 25, 2021
Venue Details
Brookfield Outdoor Education Centre
562 Moores Valley Rd, Wainuiomata, Wellington, 5373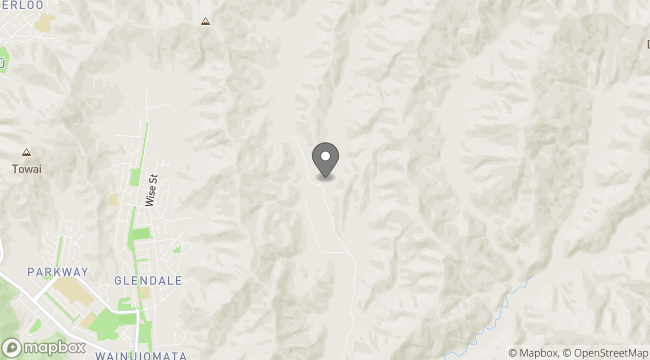 Wellington Folk Festival
The Wellington Regional Folk Foundation Inc organises the Wellington Folk Festival every NZ Labour weekend (the weekend that ends with the 4th Monday in October). The festival is one of the highlights of the NZ Folk music calendar.